If you are wondering how to hire a writer, content marketing outsource needs to an agency or a freelance writer. Outsourcing can give a range of benefits for your organization, but the option is ultimately up to you. If you're intending to engage a freelancer to generate your content, here are some points to consider. Outsourcing is the ideal alternative for small firms who don't have the funds to hire a full-time employee.
Outsourcing keeps your material fresh and innovative. With the aid of a freelancer or an agency, your ideas will be brought to life and shared. If you dream of entering a new market, outsourcing your content to a firm that is based in a foreign nation or area is another possibility. Outsourced content will help you to localize and transcreate your content for your target audience. You won't have to worry about writing in a foreign language, and your material will be translated into the language of your target market.
Another advantage of outsourcing content marketing outsource is flexibility. When you engage a freelancer to develop your content, you may expand production as your business requires it. You may employ more authors as required, or move between writers if the quality declines or your voice changes.
Start Content Marketing Outsource
To meet your changing requirements, you may also hire an entire team of writers and have one ready anytime you need one. An agency eliminates the need for you to hire a full-time workforce to develop your content.
1. Why you should Outsource Content Creation?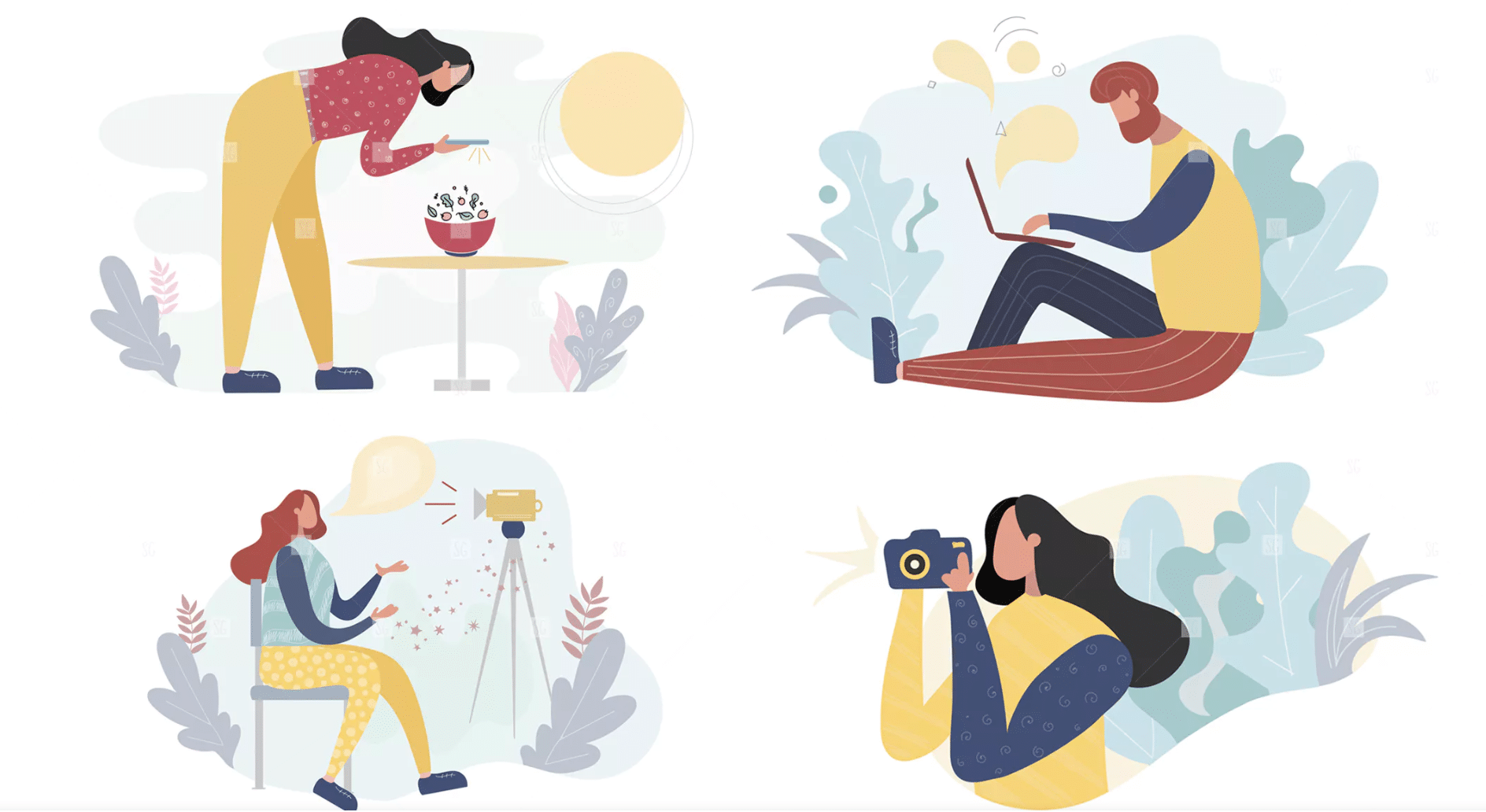 When it comes to content marketing outsource, it can be tough to decide where to spend your attention. In addition to working with a marketing firm, you may outsource the creation of your website's content yourself. It's a great option for small businesses to outsource content development. You can receive the quality material you need without having to hire an in-house staff by outsourcing your content creation. Need to outsource any written content, check out the content writing services of Pepper Content.
Also Read: Fiverr Alternatives: How to Create Your Own Freelancing Website to Sell Services
2. Outsourcing your content generation has a number of advantages:
Versatile range of services such as content writing, editing, proofreading, design, social media posts and SEO & link building.
In comparison to hiring an in-house writer, outsourcing content development is more cost-effective.
You can publish more and work more quickly if you outsource article writing.
You have the freedom to select the person who will meet all of your needs and convey your message.
The services of a marketing firm include the creation of high-quality content and the promotion and distribution of that material through a variety of media outlets.
Your blog, social media, website, and more will all be included in a comprehensive marketing strategy from any marketing firm. This will help you increase your return on investment (ROI).
3. Where to Find Competent Outsourcing Content Creators that suit your needs?
An outsourced marketing firm will be tasked with establishing a marketing plan adapted to your company's specific requirements when you hire them. Even though an outsourced marketing firm will collaborate with your in-house team, they will be an extension of your team and should be incorporated into your daily workflow. Your agency's workers should be assigned specific duties and a single point of contact should be designated for this project.
The next step is to identify a marketing firm that can manage your company's marketing. To avoid falling into the same trap as your own team, go with a vendor who has a demonstrated track record in the field. Spending money on an organization that lacks the correct balance of capabilities might mean wasting it and not obtaining the outcomes you desire. The most cost-effective way to achieve your business objectives is to outsource marketing, and you don't have to pay a complete staff to accomplish this.
If you don't have the requisite experience, outsourcing marketing is an excellent choice. Using a marketing firm helps speed up and improve the efficiency of your efforts. You won't have to spend money on full-time personnel or expensive recruitment processes to do the task. In order to assist you meet your marketing objectives, a marketing agency will provide you with access to a diverse group of professionals.
Also Read: Extended Enterprise Online Training On A Tight Budget
4. How to Choose and Hire the right Outsourcing Marketing Agency?

The first step in working with an outsourced marketing firm is to become familiar with the procedure. The agency will serve as a strategic business partner for you, thus it is imperative that you clearly identify the duties of each party. The agency should be your major point of contact with the team, while the agency itself should be your primary point of contact with the agency itself. Additionally, the outsourced agency must be open and honest about its rates so that you don't wind up paying more than you should for a service.
It's important to look for specific expertise and experience when selecting a marketing firm. A digital marketing agency should have a team that is up-to-date on the latest marketing trends and sales techniques. This includes web developers, graphic designers, and social media gurus, to name just a few. Outsourced marketing agencies are typically well-versed in a wide range of talents that might assist your company.
Outsourcing marketing is generally more cost-effective than employing in-house marketing employees. Recruiting and training internal staff can take time and money. An outsourced marketing firm will have a team of experts that are skilled and experienced in all facets of marketing. A full team of marketing specialists is available through an outsourced marketing agency. Your campaigns will be a success thanks to their knowledge and experience.
Here we are
Wbcom Designs can provide you with the finest content marketing outsource experts ready to produce high-quality material that will help you attract targeted customers. We can be a trustworthy ally. So, you may relax and let us share the burden.
---
Interesting Read: 
11 Top Picks from Freelancing Websites for Job Search
Top Benefits of Using SEO for Your Law Firm Marketing