Intranet platform is still in high demand in the world of business as well as other large companies. Why? Because it has been proven to improve productivity and teamwork.
However, there are other alternatives for intranets that are gaining popularity and have many advantages. We'll look at three intranet platforms, and take a peek at some exciting intranet platform alternatives.
What is an Intranet and why are they so popular?
Intranets are private computer network, which is enclosed. It is utilized for collaboration, sharing information and event planning, operations instruments, and platforms. For example; project management tools, and other functions like payroll.
Access to intranets is restricted to employees of the company, and users must sign in by using the user name and password. Certain intranets are corporate-wide, whereas some may be departmental.
The primary benefits of having an intranet for both companies and employees are:
1. Productivity
Enhanced collaboration and quick access to resources and information can reduce time and boost how much work that a team or individual can accomplish during a day.
2. Effective communication
Posting information via the intranet is better at being noticed and read, as opposed to emails that are uninteresting or easy to overlook.
3. Faster workflows
Automation of scheduling, event management speeds up repetitive tasks.
4. Cost-effective
Intranets reduce costs for printing and duplication costs, as well as the cost of management and HR costs, among other things.
Also Read: Create A Fitness Blog Community For The Fitness Freaks
The top 3 Intranet platforms compared
At the beginning of intranets, businesses were required to hire a team of programmers and IT specialists to develop the software and set up the local area network.
Today there are cloud-based intranet platforms that allow companies to create an intranet that can be accessed from anywhere, without the need for hardware to connect. They typically offer pre-built solutions that have a limited degree of customization.
1. Blink
Blink can be described as an intranet-based platform that is focused on making remote work easier. They provide secure communication as well as other tools for collaboration that run on mobile devices, as well as desktops.
2. Interact
Interact concentrates on the sharing of information and business intelligence via the intranet. They have the same features as Blink as well as the capability to communicate via SMS.
3. Jostle
Jostle is positioned as an intranet which makes collaboration more efficient. It's easy to use and features an easy and clean interface. All of the standard tools for collaboration and communication are available.
There's not much to pick between the top intranet providers. They all provide identical tools and features but in different ways.
It is good news that there is an alternative to intranets that gives you to customize your site, increase levels of participation, and is also more affordable.
Also Read: How to Create a Dating Website Using WordPress Plugins
Exclusive community platforms and apps
Social media platforms have gained popularity among businesses because of the need to communicate and interact with groups in private without the limitations of an intranet for companies or the security concerns of social media.
Community platforms and apps provide an ideal blend of the two. They offer the latest capabilities and tools of intranets, which include options like scheduling and event planning and the appearance and appearance of social media with newsfeeds as well as live streaming, content libraries, private messaging, for example.
Another advantage that communities have over intranets is that they offer complete control over the appearance and content and tend to be cheaper.
Conclusion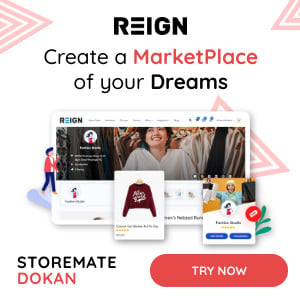 Intranet platforms can be used for secure communications for collaboration, secure communication, and tasks automation. But the idea is outdated and doesn't meet the requirements of modern, agile companies. Community platforms on the other hand offer a fantastic way to share information with employees, and also to engage and help colleagues.
Interesting Read:
9 Youtube Marketing Strategies For E-commerce Companies
How to Create an Online Community and Future-Proof Your Brand