Getting content written for your blog or website and stuck on the image part? It happens so often when we are looking for images to put on our blog and we end up spending hours searching for images that are royalty-free. Searching for each free image one by one which is to be kept in your blog is a tedious task and to get rid of it, there are various websites that let you use the images of your choice on their website with no charges. Our list today mentions some websites which provide you high-quality images for free, and some of them are not even much known yet.
Pixabay
You can find Pixabay to be listed in almost all lists like ours and there is everything correct about this website that keeps it in everyone's mentions. Pixabay provides copyright images of high-quality free images and is one of the leading sources of image stocks on the web. The website was found in the year 2010 and since then it is one of the most preferred choices for bloggers.
Pexels free images
Pixel is one of those websites over the internet that provides you with the most relevant searches of the free images. Each day a great number of images are added to this website which makes it a great repository for you to get the desired image out of it. Pexels has its own section of licensed images for the users and is separate from the free ones.
Kaboompics not only provides you with the free images, but it also serves as a reference for other free images websites to list its images. The photos in it are developers and user-submitted too. It is one of the most sorted websites and is regularly updated. It also has a newsletter worth subscribing too.
This website of the Wikimedia Foundations provides its users with its public domain free images. These free images are a repository of the foundation but are also available for the non-members of the foundation. Wiki is a trustable name and various bloggers use this source.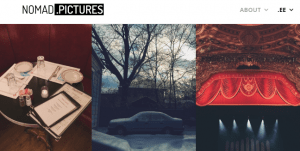 This web resource of free images is rated highly on the internet and was founded this year by Phil 'dm' Campbell and Dayleeo. This website, although new, is making its mark among the bloggers for the quality of free images it provides. The developers of this website are said to be working on a plugin for the upload of a large chunk of images together on blogs.

This large photo repository offers free and high-resolution photos for online consumption to the public. To add the icing to the cake, all the copyright-free photos featured on this website are royalty-free. They also feature images, clip art and vectors apart from their huge collection of amazing pictures. So, if you are looking for photos related to state parks, national parks, national landmarks, and historical sites along with the general category of business, tech, animal, plant, and food; go and visit this site. So, this is our list of websites that you can use to get free images for your blog or documents. Although these websites are free, we suggest you mention their names in the image courtesy, wherever you use these images. Also, make sure to disable your Ad-Blockers for these websites as they don't charge you directly, you can do that much for them.
For any suggestion or feedback, kindly drop in a comment below.