There's been plenty of buzz regarding the hyperlocal marketplace model or on-demand near me delivery model from the time of its uncovering. The reason underlying the hype is quite clear as the hyperlocal delivery model presents convenience as well as efficiency simultaneously to the seller and the buyer. As products are dispatched to the customers in a relatively shorter time period, the reputation of the Hyperlocal marketplace model is growing at a huge speed. This model reveals a wealth of opportunities for small business owners which is causing many businesses to adopt this model.
Check out existing hyperlocal extensions for Magento, OpenCart, PrestaShop, Odoo, Shopify and WooCommerce to build hyperlocal marketplace on the run.
Prominent hyperlocal brands such as Good Eggs, Rappi, DoorDash, Yelp, InstaCart and numerous others have developed in recent years and presently they control a big section of the market.
Recently, on-demand near me marketplace distribution has escalated, and now it also displays in different verticals like booking, pharmacy, and logistics.
What Is Hyperlocal Marketplace?
Hyperlocal signifies concentrating on a tiny targeted community or geographical region.
Hyperlocal model functions on two main factors:
Time
Geography
Lesser delivery time and more vast targeted geography are the indications of any effective hyperlocal model.
How Does Hyperlocal Marketplace Functions?
Users can put orders from separate channels like a mobile app, website, or a phone call. The hyperlocal marketplace operates on the omnichannel approach furnishing a smooth experience across separate channels.
The hyperlocal marketplace has a sturdy realtime back-end architecture. Sellers obtain orders from customers and ensure orders are completed within stringent time constraints.
The hyperlocal marketplace functions in 4 main stages:
Website or a mobile app to track the present location of a user.
A user can put an order only if the seller acknowledges orders from his identified location.
The seller receives the notification for the new order.
The delivery boy takes and delivers the products.
Different Hyperlocal Marketplace Delivery Models In Separate Verticals
On-demand near me delivery model have displayed a pretty wide spread in previous few years. Its traces can now be found across separate verticals. Hyperlocal marketplace delivery splits into 4 horizontal industries:
1. FMCG or CPG
Fast-moving consumer goods (FMCG) or Consumer packaged goods (CPG) are the products that possess a briefer shelf life and they perish within a few hours or days.
Non-durable households such as groceries and bakery items are some of the most common examples of FMCG.
Some of the best FMCG hyperlocal marketplace examples comprise Uber Eats, InstaShop, DoorDash, InstaCart, and Yelp.
FMCG/CPG hyperlocal marketplace has following group of top verticals:
Grocery
Food
Organic Products
Bakery
Dairy
Medicines/Pharmacy
2. On-demand Services
On-demand hyperlocal marketplace services have been quite popular in current years. Services can vary from the housekeeping to the comforting massage. The hyperlocal marketplace allows the consumers to conveniently request services from neighboring professionals.
Some of the top instances in hyperlocal services marketplace comprise SweepSouth, Urban Clap, Handy and Helpbit.
3. On-demand Booking
In the rapidly-moving modern world, consumers have a massive demand for rental and booking.
On-demand hyperlocal marketplace for booking comprises all from booking an eye to eye appointment with a doctor on ZocDoc to asking for a ride on Lyft or Uber.
On-demand hyperlocal marketplace booking has following group of top verticals:
Entertainment or Movie Booking
Appointment Booking
Ride Booking
Restaurant Table Booking
Fun Zone Booking
Also Read: Best WordPress Finance Plugins
4. On-demand Concierge
Hyperlocal on-demand near me logistics or concierge is still developing, but it is displaying extremely bright traces in its initial phase.
Urban users are usually occupied and cannot bear to send documents, tiffin, or other items themselves, so they choose someone else to accomplish it for them.
Dunzo, GoGet, Hello Alfred and Fetchr are the rising startups in the hyperlocal on-demand concierge industry.
On-demand hyperlocal logistics booking has following group of top verticals:
Freight or Logistics
Parcels and Envelopes
Also Read: Self-Hosted vs Hosted eCommerce Stores: What's Better for Your Business?
Various Features Required For Hyperlocal Marketplace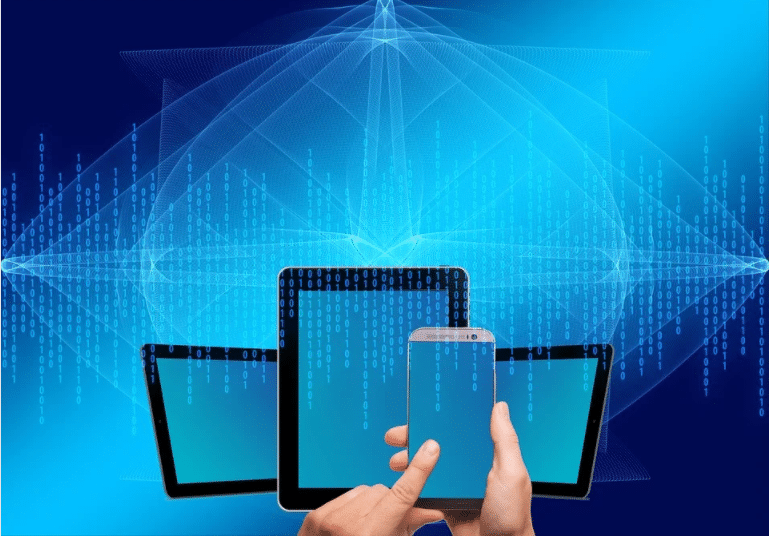 Store owners or stakeholders, sellers, and buyers require a separate set of features based on their roles.
Sellers and store proprietors should be able to include a batch of targeted locations and shipping rates to dispatch their products.
Whenever a user attempts to place a new order, his location should be instantly tracked and the user should be provided by the goods and services from his neighboring sellers only.
Consumers or buyers need following collection of on-demand near me delivery marketplace features:
Purchase products from nearby sellers.
Auto-detection of the user's present location.
Personalized search and shopping experience.
View or post ratings and reviewis for the products as well as sellers.
On-demand pickup or delivery.
Support for separate modes of online and offline payments.
Realtime order confirmation and delivery tracking.
Retailers require following assortment of exclusive hyperlocal marketplace features:
Custom shipping rates for the separate locations.
The seller can include different locations for targeted delivery.
Seller's products should solely be displayed in targeted zones.
Individual seller profile and ratings.
The seller can obtain real-time order notifications with the customer's tracked present location.
Store owners or stakeholders require following features:
Including multiple locations and shipping rates for targeted delivery in exclusive zones.
Targeting distinct zones for delivery using range and radius unit.
Doing bulk actions like including shipping rates on behalf of sellers employing a CSV file.
Managing sales, commissions, and revenues.
To recap, users should conveniently check the presence of the products from the neighboring sellers. After a user puts an order, the order should be completed in the least possible time by the nearby sellers.
Major Challenges For Hyperlocal Marketplace
In contrast to conventional multi-vendor marketplaces, the hyperlocal marketplace requires more powerful architecture for the quick-moving process without any prospect of loopholes.
The on-demand near me hyperlocal marketplaces encounter following bunch of challenges:
1. Quick Delivery
Delivering consumables in stringent time limitations makes a real win for any hyperlocal marketplace. On-demand services or products need to carry timely delivery, since the consumer's schedule rests on these items.
Delivery can be processed by 3 separate models in on-demand hyperlocal marketplaces:
Realized by third party deliverer
It is difficult for any store owner or stakeholder to recruit a big number of delivery personnel in the starting phase to serve the extensive geographic region.
Depending on reliable third-party delivery services assures on-time delivery, preventing any possible rush.
Deliveroo, BiteSquad, GrubHub, and DoorDash are a few of the largest players in the third-party hyperlocal food delivery space.
The hyperlocal marketplace functions as a lead channel for the local sellers and retailers.
As a consequence, local vendors often dispatch the products in nearby locations with their delivery boys and valets.
In hyperlocal on-demand services marketplaces, experts visit on-sight to serve the needs of the users. Helpbit, Zaarly, MrUsta, and Urban Clap are some of the most famous names where services are completed by professionals.
Completed by stakeholders or store owners
When deliveries are realized by store owners, it definitely has financial advantages. It also transfers trust to the sellers as well as the end-customers.
Setting up a whole delivery channel is a cumbersome task and requires expertise like handling parking lots and obtaining insurance for the staff and vehicles.
2. Omnichannel Experience
Based on the various scenarios, consumers frequently employ separate channels to put orders from local vendors through online hyperlocal marketplaces.
Small players often ignore the value of ordering through websites and concentrate on accepting orders through mobile apps solely. It results in potential loss.
The mobile-first attitude is efficient, but it cannot supersede the needs of possessing a responsive website.
In the hyperlocal marketplace, consumers should be enabled to put orders from separate channels. Various channels should be interlinked and present an omnichannel experience to the users.
3. Live Ordering Architecture
The hyperlocal marketplace delivery is a quick-moving process. The live ordering process is the major requirement to assure everything consumes the minimum possible time.
When a user puts an order, sellers should receive the live notification to acknowledge and process the order.
A user is also expected to obtain the real-time notifications for order verification and completion.
Hyperlocal on-demand near me delivery marketplaces permit consumers to monitor the live location of the delivery staff.
These realtime features require a highly extensible and sturdy underlying technology architecture.
How To Design A Hyperlocal Marketplace?
Initially, stakeholders or store owners require to possess an ordering channel to enable users put an order.
Store owners must possess an integrated expandable software solution where the seller can get and process the recently reached orders.
The store owner or staff members should get to track the order and delivery status, assuring all is achieved according to the promised time.
There are 3 major ordering channels:
Mobile apps
Online Store Website
Progressive Web Apps (PWA)
Wrapping Up
Hyperlocal delivery systems can be achieved with anything like bikes, cars, cabs, or any public transports and can occur with anything like grocery, car service, food, etc. Currently, most of the hyperlocal delivery models are simply in time. It requires time to develop associations with different merchants and delivery agencies, focuses on the proper audience, and evolving a splendid mobile app. But these entire things will afford your business the much-needed edge.
Interesting Reads:
 WooCommerce Apps For Your Online Store
What Kind Of Products You Can Sell With WooCommerce