The internet is far and away the greatest resource of knowledge available — so it should be no surprise that, rather than using this incredible resource for inane Googling, many people prefer to use it to learn something of substance and value. Social media has grown rapidly in these recent years. People like to capture every particular moment of their lives and display it on social media. Parent, who live far away from their children, stay connected to them with the help of social media. Many people also showcase their talent or conduct business over social media. Today we are going to learn about the best social e-learning solution.
WordPress, with its outstanding social capabilities, makes it easy to connect your learners to each other and let them learn better by discussing topics and subjects they're dealing with. All you need is a social plugin like BuddyPress or bbPress to integrate with your LMS, you have a functional social network wherein your users can exchange ideas and communicate with each other. But is it really that simple? Let's dive deeper.
You need groups
Segregating learners into groups is an exceptionally handy feature, which considerably eases up user management and opens up opportunities for social learning. The use cases are numerous – if your site has multiple instructors teaching courses, each instructor can have his own Group of learners for easy management, with one or more courses associated with the Group.
LearnDash does have inbuilt support for Groups, although it lacks social features like progress tracking and real-time communications. Neither of WP Courseware, LifterLMS and Sensei can make use of learner groups without the use of additional extensions, as covered in later sections.
2. You need a social medium
Everybody loves Facebook! Reading real-time updates from your best buddies brings in a sense of connectedness – that of belonging to a virtual community where you're valued and respected as a member.
An activity stream, where users can see course activities like lesson/module completion, quiz completion occurring in real time, can be a great incentive for your learners to perform even better and bring in healthy competition.
Learndash, WP Courseware, LifterLMS and Sensei lets you create course-group associations, where each group containing a number of members is directly mapped onto a course. Also present are Facebook-like personal profile pages for all the members, the ability to communicate via messages, and an Activity Stream that keeps track of all course-related activities within a BuddyPress Group.
3. You need Discussion Forums
Discussion forums play the role of an open discussion session in a classroom – a place where learners can discuss subjects and topics and contribute to the knowledge base, share ideas, work on their communication skills and make the process of e-learning a lot more interesting. Learn and let learn.
LearnDash, with the help an integrating plugin, makes the most of bbPress and is the only plugin to do so. bbPress can also be used in tandem with BuddyPress, where each BuddyPress group will have an associated discussion forum.
4. You need collaborative tools
This is where the boundaries between a digital and physical classroom begin to blur. Collaborative tools, with respect to e-learning, are anything that will let a learner collaborate with his peers in the process of e-learning. It could be something as simple as a video conferencing software or perhaps an advanced project management software where multiple individuals can simultaneously research, collate, and produce content for the same project.
5. You need Gamification option
Gamification in WordPress LMSs is usually implemented with the help of points and event-based achievements, a user will earn a fixed number of points on triggering an event like initiating a course, completion of a lesson or a course, or perhaps successfully passing a quiz.
The use of Badges as achievements is an added advantage, when combined with a social network these reward badges can be displayed on the profile page of a learner, thus display to his peers his level of proficiency for a particular course.
BadgeOS is the most popular choice for a gamification plugin for WordPress and integrates seamlessly with LearnDash and Sensei. It's easy to use and quite customizable, one can easily define events to be triggered for points and achievements as per requirement.
LifterLMS has its own Engagement module that centers around events and lets you choose between awarding the users with a certificate or an achievement.
Best Social e-learning Plugins
Now we will discuss some of the best LMS plugins for your WordPress e-learning website-
Learn Dash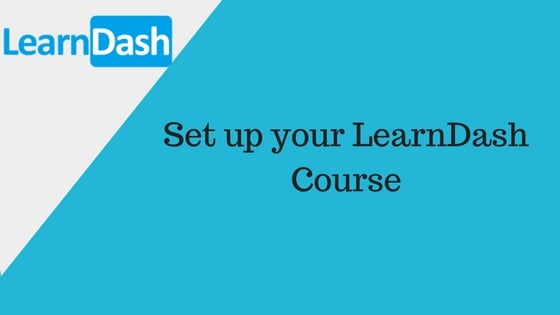 LearnDash is another exceptional, all-in-one learning management system for WordPress; it comes with an impressive range of features, making it as easy as possible for you to create online courses.
This WordPress plugin is another great e-learning tool. Courses created through LearnDash are mobile responsive, so students can access them away from their computer. It allows you to create quizzes with 7 different types. Use video, audio, and images in quiz questions and answers.
With this plugin, you can schedule times for your courses to be offered. It also gives you the option to allow users to pay by subscription or per course.
2. WP Courseware
WP Courseware by Fly Plugins allows you to create courses about anything. This e-learning tool is used by some big names like CNN, Verizon Wireless, and the University of Kentucky. Prices for this plugin range from $99-$175, depending on the number of sites you will use it on.
This plugin has a drag and drops function that makes it easy to create courses. It also comes with many nice features, including a student progress visualizer, course outlines, and customizable email notifications. It allows you to create a wide variety of quiz types, including multiple choice, true and false, open-ended, or you can make students upload a file as their answer.
3. Sensei
This plugin developed by WooThemes allows users to create courses and quizzes for your courses. You can set course prerequisites, register users, and charge for your courses, right from your WordPress dashboard. With Sensei, you get an analysis of who is taking your course and how well they are doing.
Sensei also offers extensions to get more out of their plugin! These include creating certificates, learner name displays, and grade sharing on social media platforms, among others. The plugin boasts seamless integration with WordPress sites.
4. LifterLMS
LifterLMS is another learning management system with a free core. It's highly regarded in the WordPress community, making it a great option for powering your courses.
The plugin works like a membership website — students register or purchase a course, this upgrades their membership level, then they can access the relevant content.
All course materials are assembled via the WordPress backend — the interface is straightforward to use, letting you build your course from a series of modules and lessons. Lessons can be text, video, or audio-based, so you can target different learning styles, while video courses are usually considered more premium, which can justify a higher price tag.
Conclusion
Which LMS plugin is best? Well, that depends on the features you need. My tip is to consider any specialist functionality your LMS requires, then work backwards, checking to see if your favourite plugin supports it. Thanks for reading.
---
Interesting Reads:
Best LMS Plugins for WordPress