Only commercial transactions like buying and selling products or services are permitted in traditional markets. The Social Commerce marketplace, on the other hand, is unique. For both sellers and buyers, they offer the opportunity to connect in a variety of ways. For businesses, Facebook is a powerful tool for promoting and selling their products and services. Facebook Shops, a virtual marketplace for small businesses and small enterprises, has helped the social network gain more foothold amid the pandemic.
Social commerce marketplaces have several distinct types
Many new social commerce marketplaces are springing up all over the world. Some of the most well-known social marketplaces are listed below:
1. Social media and Influencer Marketplace
These influencer marketing platforms connect agencies and businesses to content creators on YouTube and other social media networks, allowing brands to develop content to target the ideal audience.
The pandemic's tight quarantine and lockdown restrictions have sparked a worldwide increase in social media use. It's a smart business move to engage in a marketing platform, as more consumers are spending time on these platforms and interacting with influencers.
2. Used or Refurbished Product Marketplace
The present retail landscape is being reshaped by communities built on human interaction that fosters a personal connection. When it comes to secure, streamlined transactions, it is attracting a lot of attention worldwide because of its thriving marketplace that includes social commerce. Poshmark and Vinted are two of the most popular markets for selling, buying, or trading old clothing and accessories.
Anyone can become a merchant, an influencer, or even a brand in a social commerce marketplace. The marketplace for social commerce has become the most popular site to buy or sell second-hand apparel and accessories, as shown in the image below.
3. Fashion Marketplace
Social commerce for the fashion sector online is another star category with a lot of room for growth and development. Although Amazon and social media companies have experimented with purchase buttons, they've had minimal success. As an extra-curricular initiative, they have either introduced the social or the commercial aspects. The absence of these two key parts of lifestyle and fashion – connection and exploration – was glaring.
4. Dutch Marketplace
The term "going Dutch" is used to indicate a person who contributes to the cost of a paid-for activity. Dutch is a well-known expression in Europe and many other Western countries, allowing people to raise money for their experiences through crowdsourcing.
5. Second Advice Marketplace
A new social media marketplace allows users to post a photo or a series of photos and then ask a community of experts a series of questions for interpretation. It is possible to have a transparent trade between businesses, users, and the community through marketplaces like this.
Factors that contribute to the steady growth of the social market
The best strategy to attract many clients is to combine social media with an online marketplace. The marketplace will, however, continue to grow if a few key elements are in place. Here are a few examples:
1. Community
In most social commerce marketplaces, you'll find a diverse range of regular customers interacting with merchants and other buyers through the network itself. Social commerce is the ideal environment for organizations looking to expand their online presence and improve client relationships. Connecting with, engaging, and responding to customer questions, helps businesses build stronger ties with their customers.
A social commerce marketplace's greatest advantage can provide an online firm with open and transparent communication with customers.
2. Economics
Customers can buy, sell, or trade garments and accessories on the social commerce marketplace rather than in a typical eCommerce setting. Buyers have the option of reselling or selling products they no longer need, while sellers can get a higher price for their items than they would on Poshmark. Economic stability and a vibrant community will keep the market growing.
3. Content Created by Others
About 63% of customers believe that user-generated content (UGC) gives them a more authentic shopping experience and impacts their purchasing decisions. UGC is a powerful tool for promoting and reselling products for consumers and brands in the social commerce sector. Discount offers and free shipping are no longer sufficient to attract today's sophisticated consumers. Taking advantage of social commerce's broad community and user-generated content (UGC) can help businesses get more exposure and expand their reach.
4. Personal Interaction
Social features in markets like private messages and newsfeed sections provide an engaging experience for both companies and users alike. If you're interested in buying or selling secondhand clothing from the convenience of your own home, check out Poshmark's real-time social shopping experience! Fashion-conscious shoppers can easily find each other and peruse each other's closets through social shopping.
Specifics and Functions of a Social Commerce Marketplace
1. The Solution That's Best for the Seller
Social marketplaces feature can consist of a simple registration process for sellers, a broad selection of products, the opportunity to create an own store domain, and complete control over the banner image, product details, and other information that appears on a store's landing page. These solutions for sellers are ideal and necessary for developing a market that uses social commerce.
2. Ads in the form of banners
Additionally, merchants might benefit from increased advertising and visibility. Sellers can use banner advertising to promote and sell their products more effectively. Banner ads are a key resource for guaranteeing the ongoing expansion of the marketplace, including homepage banners and additional space for sellers to start paid advertising campaigns.
3. Easy to Use Products
An unforgiving social commerce market is made possible by the combination of difficult-to-use features and shoddy website design. That isn't necessary for a community-driven and engaging platform. It's not uncommon for individuals to sell their wares on eBay without the assistance of a company or agency. Their website needs to be easy to navigate and understand, as well as easy to utilize. If you're looking for an example of social commerce marketplaces that have user-friendly product pages, Vinted is a great place to start.
Social commerce marketplaces with robust search options allow shoppers to find their desired products in milliseconds. Search queries are returned within 10 milliseconds in the case of ElasticSearch, a document-oriented database designed to store and retrieve structured and unstructured data.
4. Payment Interfaces
Payment alternatives such as credit/debit cards, cash-on-delivery gateways, e-wallets, and others are critical for the social commerce market to develop and survive. From Amazon to Poshmark, the most popular marketplaces allow customers to pay using various payment methods.
5. The ability to run several stores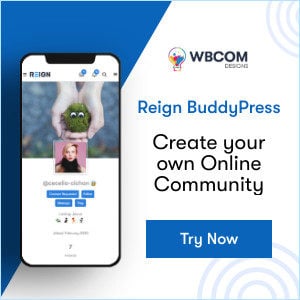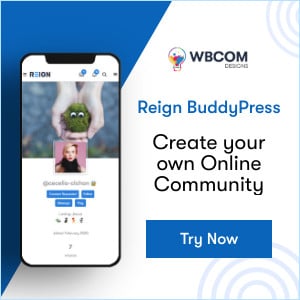 Social commerce marketplaces are geared around promoting products and making money, unlike social media platforms. This is only possible with multi-vendor or multi-store functionality. Customers can manage their stores in marketplaces for social commerce, allowing administrators to focus on market growth. Running a successful marketplace requires this.
Interesting Reads:
Why Businesses Should Sell Services With WooCommerce
Best WooCommerce Shipment Tracking Plugins