The strong business identity is the foundation of a strong business relationship with clients. And, the company logo acts as a symbol of business identity. No matter whatever is the type of business, small, medium or large scale, it needs logo designing services to create a strong brand identity. As a logo designer, you have a golden opportunity in the market. And, through this article, I'll make you a master of how well you can sell logo design services online.
Businesses always want their target prospects to engage with their business in a variety of ways. But the customers only trust them who have an identity in the market. Hence, the first effort that every business put in is to invest in visual tools or logo designers who can offer a unique and memorable design for their brand logo.
After all, the first impression is the last impression!
And, of course, a perfect logo design can convert target business prospects into loyal customers.
Create Your Own Website To Sell Logo Design Services Online
Let's start this educational tour and learn how to build a website to sell services online:
1. Set Up WordPress Site
Although there are many ways to create a website and launch business online, one smart way to do it is using WordPress. WordPress is an open-source content management system that helps even non-coders to create a website within minutes. So, get WordPress hosting from a well-known hosting service provider and set up your WordPress website.
2. Download and Activate Easy Digital Downloads
Since you are selling logo design services online, downloading Easy Digital Downloads is the best option for you. This plugin allows selling digital products on WordPress websites. You may download it from WordPress as well from its official website. The key features include Shopping cart, Customer management, Discount codes, Data reporting,  and more.
You may read out the complete review on EDD plugin here.
3. Download and Activate EDD Sell Services Plugin
As you want to sell services online, you will also require EDD Sell Services Plugin. This plugin allows managing Peer-2-Peer conversation between vendor and customers with requirement submission from the customer after order.
What You Can Do With EDD Sell Services
Vendors can add a set of questions for customers to understand what exactly the customer wants.
Customer can easily submit requirement details.
Manage communication between vendors and customers efficiently using conversation box.
You can attach files and can continue replies to the same thread.
Display reviews and ratings of your work to other customers.
Vendor and customer will also receive emails for each conversation trigger
It offers a simple interface to manage all your orders.
4. Apply eCommerce WordPress Theme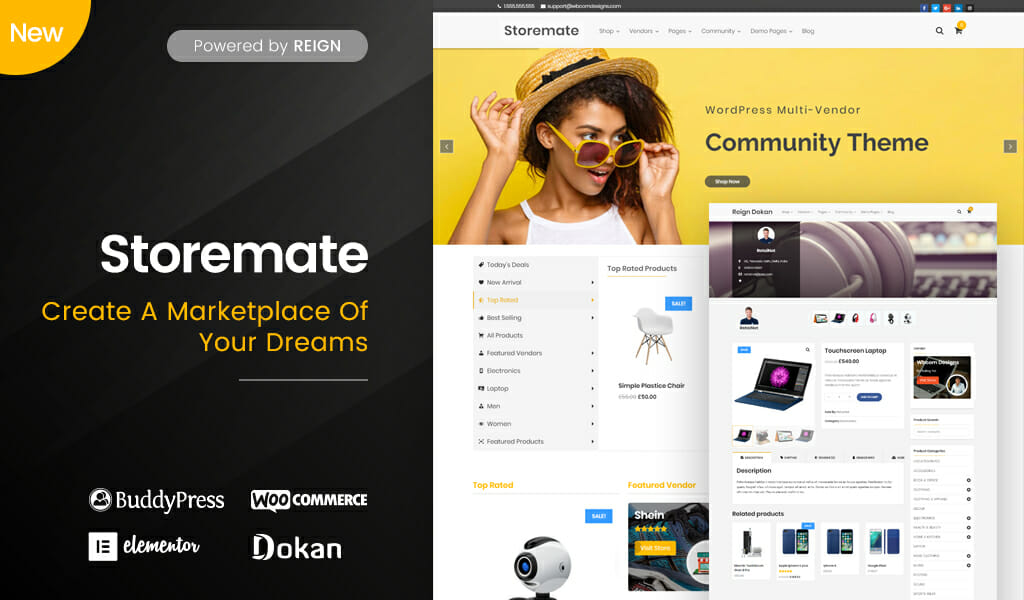 And, at last, looks always matter. You, obviously, want to make your service selling website look impressive and attractive. Hence, using the WordPress eCommerce Theme is a good way to do it.
Check out here, the latest WordPress eCommerce Theme with live demo.
How Is It Helpful To Sell Logos From Your Own Site?
You have different options to sell logo design services. You may join a company as an employee and serve that company with your services.
You may sign up to a freelancing website like Fiverr from where you may get contracts to design logos. And, of course, you have to share a certain percentage from your earnings in the form of commission to the site owner.
And, my recommended choice is to sell logo design services online on your own service selling website. Want to know why I'm recommending to sell your services online on your own website?
Well… you need to explore these benefits to make it clear why selling services from your own website is a smart decision of yours.
It's your website. You can decide how your platform looks like.
Whoever visits your site will explore your logo design services, i.e., a better way to serve your prospects.
You have full control over how you would like to showcase your expertise.
You can manage your orders and customers in one place.
A better opportunity to reach clients who can't meet you locally.
Promote Your Logo Designs Services online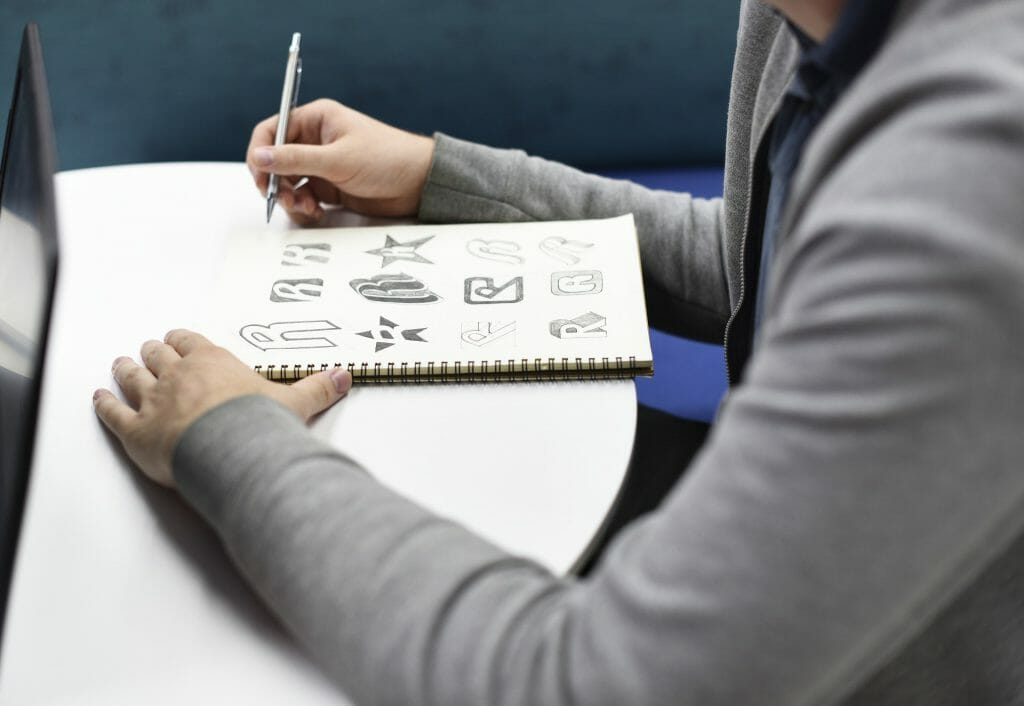 And, finally, when your service selling website is ready to launch, time to promote it.
There are a number of ways to promote your website online. What matters is how smartly you use those means.
» Do Search Engine Marketing
Through Search Engine Marketing, you can create ads for your services that will be shown on search engines whenever someone will search for your target keywords. You only pay for your advertisements when they click on your ads. It helps to get your site rank on the top on search engines instantly.
» Optimize Your Website
Do a proper SEO of your website and make it ready to rank on search engines. Although it takes time to rank, but it is beneficial for the long term. Do proper research and identify which keywords your target prospects are using and for which keywords you would like to rank for. Then, apply SEO techniques to optimize your site for target keywords.
» Be Active On Social Media Platform
Social Media helps build a relationship with customers directly. Create your brand page, form groups or community, post regularly on your social network. In this way, you can better understand and target your audience. You may take help from various social media monitoring tools to manage social platforms.
» Start blogging
Think about the common problems of your target audience. Find what they are searching and what they would like to know from your industry and write about these topics. It's a widely used and best way to drive quality traffic to your site. Make it in a habit to write a blog related to your industry either daily or weekly.
» Take Advantage Of YouTube
A better way to show your expertise is to present it in front of your target prospects visually. And, there is no best way than YouTube to promote your services. Create different types of videos on logo designing and redirect your target prospects to your service selling website.
You might also like to know:
Final thoughts
That's how you can sell your logo design services online. Have a talent of logo designing? Start selling today. Create a website and connect with your clients worldwide. Not Just logo design services, you can sell all kinds of services from your own website.
Stay tuned and we'll get back with more interesting information.