What is that one thing which businesses are truly concerned about?
Customers! How could they not be? But the fourth Industrial Revolution has given them more reasons to be concerned.

Keeping yourself Relevant in the age of Voice Search
Businesses are all about customers. Rapid advancements in technology and the globalisation has changed the way customers behave. The ease of connectivity brought about by the Internet has for sure made the daily consumer a couch potato. What the customer is truly looking for is just personalization and convenience. Fulfilling both these criterias are smart personal voice assistants like Bixby by Samsung, Alexa by Amazon, Google Assistant, Cortana by Microsoft or Siri by Apple.
Voice assistants provide natural, fast and convenient answers. This medium is conversation and hands-free meaning that the consumer can do many things on-the-go. He/She can then focus on the things that matter to them. This in turn enables efficient and effective multitasking. Consumers expect the products and services to be smart and connected more than ever. 
Most devices today are equipped with one of these voice assistants be it a wearable watch, a refrigerator or a television. You buy a new piece of appliance and there you have Alexa waiting to hear her first words.
Voice is the future of search and the future is almost here. The searches will be more conversational, thanks to the power of artificial intelligence, machine learning and of course the Internet of Things technology.
Businesses are going to adjust and re-invent their search engine optimization strategy to adapt to voice searches and conversations.
1. Now you aim for the top spot
Let's be honest with ourselves. We know that social media has lost its credibility, that eliminates social media and influencer marketing culture. While marketing campaigns are not as effective due a general sense of mistrust in the brands, and the disparity brought about by the Internet. 
While the only factor unifying the global world into a single platform is also the Internet and voice has the capability of disrupting both the market and the brands themselves. It will also provide a way to build, sustain trust, and beat the competitors to the punch. 
Gartner predicts, By the year 2021, An increase of 30% in digital sales revenue for brands that will support both visual and voice search.
Voice paired with virtual assistants is affecting how people consume information online. Because of which the fundamentals of digital marketing, including SEO and SEM are rapidly changing. Voice searches are different from the text search because of its length, conversational approach and its expression as a question.
Voice queries are more specific they embody time, location, and a context. Hence conveying a  stronger feeling and intent to take an action.
When someone asks a voice assistant something they don't want a list to be displayed from which he or she can select. He wants to just hear the answer while he can still carry on with other tasks, usually. What they are looking for is a relevant and accurate result. What a brand should do is to aim for the rank on the top, the position zero, the Featured Snippet section of the search result. 
Only then they have a chance of being read out loud by the AI.
To get found in this new voice-first world your content has to be fresh, relevant, conversational and optimized for voice searches in order to embark possible customers on their purchase journey.
Also Read: Steps To Grow Your Email Marketing List
2. How the inclusion of Online Communities is a good thing for a brand's voice strategy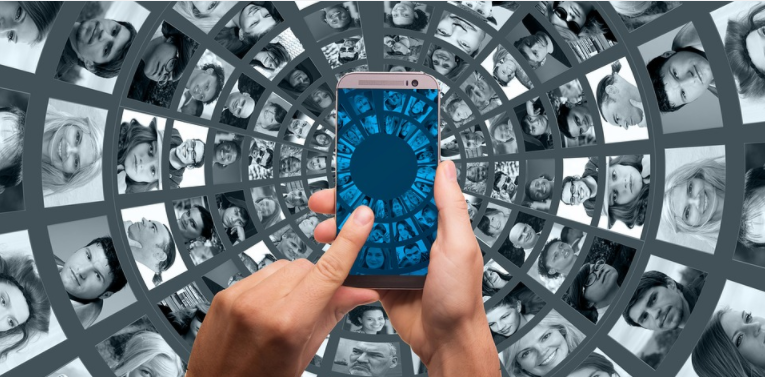 So at this point, there must be a lingering curiosity inside you, of how to make your brand ready for the voice query generation. Right?
Right!
The answer is the Online Community. Hear us out.
Content is the key to successful search engine optimization for any search query. The fact that online communities are built for and expanded by mostly the consumers gives you a relevant and fresh source of content. One which users create and share around a shared history, value and problems in a natural conversational way which is what a voice search result needs.
Users of the community ask questions, respond, discuss and share their experiences. This transforms the community into a fountain of knowledge that both humans and search engine bots could use as a trusted source. Older community structures, Forums, are still the place which people dig to find solutions to their product or service related problems.
'Featured Snippets' are the one's which Google Assistant and the other voice assistants usually read in response to a voice query. Google puts credible posts to show in this section from trusted websites which provide the exact answers to the specific question being searched. 
What makes communities essential for any SEO strategy to survive in this new era?
3. It's conversational nature
This is the most important characteristic of communities in terms of voice search optimization. When content is conversational and written with natural language. It provides optimization for featured snippets and voice queries. Because users ask and answer, discussions flow in a natural form, oozing content very naturally.
All you need is a community moderator who has to create questions relevant about the brand's products and services. Address consumer problems and provide solutions and answers to them. Using schema mark up on QnA pages can push search engine bots to give you ace SEO for Voice searches.
4. It's living, expanding and learning
Every contemporary online community is self feeding with fresh content and up-to-date information. Provided that it is well moderated. 
A community is a secure platform for users to get in touch with other users, search for solutions, ask questions amongst each other and from the brand. It hence is a collective source of wisdom with new answers and opinions of a diverse group of users. Making it a credible source for search engines and alternatively to the booming AI powered personal assistants. 
This is what makes finding the best and relevant solution possible for both the voice searching user and the search engine bots.
5. It is always relevant
Search engines are always searching for relevance. They look for content which is fresh. Keywords are no longer what they search for, but quality and relevancy for the audience. Unsurprisingly no one can determine the content relevancy better than the audience themselves.
Since communities are built solely to serve the audience and connect them. The communities members keeps the community relevant and provide the brands a distinguishing factor. 
Unlike Social Media platforms where a clear brand identity is harder to establish. Social Media is wide-ranging and not user-relevant. While well-moderated communities create a value proposition for the user by providing a noise-free and knowledge rich source with relevancy to the target audience.
Brands understand their audience and the audience is allowed to connect and understand the brand via these communities. Here the problems of the industry, question on products and services, deeper conversations are openly discussed. Providing relevancy and a transparent mode of communication between the brand and the end-customer.
6. They are real and authentic
Its easier for people to trust the stories narrated by their peers. Hence, communities are the place where an open and honest conversation can be held between two or more consumers about their problems or pains on product, service or the brand. 
This prompts a higher return rate from the consumer to read more stories and to narrate their own experiences. This helps online communities by businesses to position themselves as a real, trusted and authentic source of knowledge for both audience and search engine alike. 

Final Words
With time, the voice technology will grow and reach farther and farther. More smart devices will be produced with built-in support for voice-based personal assistants. 
To remain relevant and compete in such a world it is going to be necessary to own an online community. This will allow the brands to hear the audience side of the story, explore their journey and provide relevant answers to their questions. Which in turn will provide a trustworthy source of knowledge for voice search queries. Providing them a better standing in comparison to their competition in the long-term.
---
Interesting Reads:
Top WordPress Payment Gateway Plugins For Easy Digital Downloads