Trade has been following humankind from its birth. People have conducted trade at Local Marketplace at all times. In the extremely general sense, a marketplace is where the purchaser meets the seller. The marketplace has always occupied among the central locations to offer easy access for those, who arrive to present their goods for sale and for those who came to surf and maybe conclude a purchase.
The 21st century has seen the expansion of trade to a global scale and obtains a firm foothold within the digital space. Online marketplaces have got popular and vary from such global giants like OLX or eBay where anyone can sell and purchase anything, to tinier marketplaces such as, for instance, Scott's Marketplace functioning in the US only, or several Facebook groups where members can present something for sale or shop for something they require.
Online marketplaces have converted into an appealing startup idea, so multiple companies are now attempting to assess how to begin a local online marketplace.
If you are intending to build an effective local marketplace, you should develop it continuing from detailed marketing analysis and business schemes. A business plan will place your entire vague ideas and hopes into words, figures, and specific acts, which can show some disparities in the development planning or mistakes of timing.
What Is A Local Marketplace?
A marketplace comprises a business model that concentrates on supporting commerce among buyers and sellers. It aids to develop a linking platform for selling and buying products at a commonplace.
Local marketplace businesses don't simply evolve slowly since it consumes time to develop community, to build trust and reliability, but also as it's difficult to strike the balance of demand and supply properly. People frequently describe it as beginning two businesses and in a way, that's correct. You've got to be a business-to-business (B2B) and a business-to-consumer (B2C) company simultaneously.
Why Should You Create an Online Local Marketplace?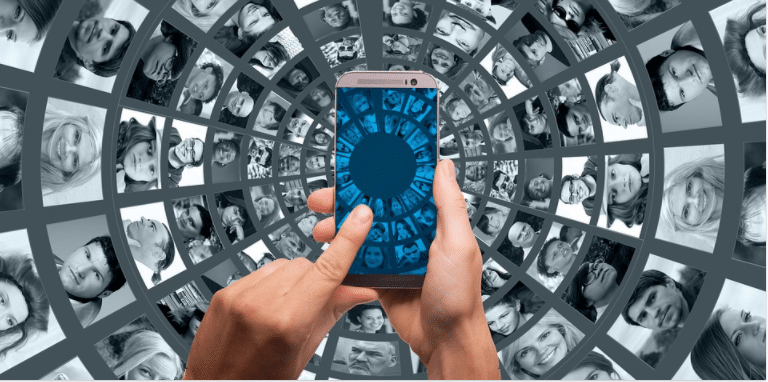 Among the primary reasons to begin an online marketplace is to either aid merchants sell goods or services they don't find a use for anymore – or don't have utility for at specific points of the year – or to aid consumers to obtain access to goods or services more conveniently.
By building an online marketplace, you build a place where users can rent or sell goods, services, or spaces online at an affordable price, improved quality, or in a more easy way. Every effective online marketplace achieves this in a manner big-box retailers can't, which is what renders them competitive players in the e-commerce industry.
Building an online marketplace is also a perfect option since you don't need to own any inventory to operate one. This renders them an appealing option for entrepreneurs who wish to offer a service or resolve a pain point without financing plenty of their own capital into the business. Online marketplaces gain inventory from the merchants who sell or rent their goods or services on the marketplace, so it's not just up to the founder of the marketplace to source inventory.
If a niche is present where the entire products or services can be sold or hired online from merchants to customers in a manner where big-box retailers can't offer the same service at an inexpensive price, more easily or in better quality, then you should begin an online marketplace that can furnish this to consumers. Marketplaces don't always function, but there are probably still multiple circumstances that are available presently where the online marketplace business model can still thrive.
Also Read: Free WooCommerce Multi-Vendor Theme
Steps For Creating Local Marketplace On WordPress
Do you wish to design a local marketplace employing WordPress? WordPress renders it simple to build an online marketplace like eBay, Etsy, or Amazon. An online marketplace website also termed a multi-vendor website, permits users to buy and sell items by establishing their individual mini-stores within your eCommerce platform.
On account of low overhead costs, multi-vendor websites have become a common online business idea.
This article displays how to conveniently build an online marketplace employing WordPress without investing thousands of dollars.
What do You Need To Start An Online Marketplace Using WordPress?
Initially, you need to ensure that you are employing the proper website platform. Two kinds of WordPress are available: WordPress.com vs WordPress,org. One is a restricted blog hosting service while the other is recognized as the self-hosted WordPress which you've probably heard a lot about.
It is recommended to use WordPress.org as it offers you the freedom and entry to entire WordPress features out of the box.
The following items are required to create an online marketplace website like eBay or Etsy.
Also Read: Car Repair WordPress Theme
Step 1. Buy Domain
The domain name ($14.95/year): A domain name is the address of your websites on the internet, such as Google.com or IsItWP.com. It's what your visitors enter into their browsers to reach your website.
Step 2. Buy WordPress Hosting ($13.99/month)
Web hosting is where people collect the content and files of their websites. When someone enters your web address (domain name), then they'll be routed to the website files accumulated on your web hosting server.
WordPress (free): WordPress is the most dependable and recognized platform for creating any type of website, including a marketplace.
WooCommerce (free): WooCommerce is the world's biggest eCommerce plugin for WordPress.
WC Vendors plugin (free): This is the top-notch marketplace plugin for WooCommerce that converts an eCommerce website into a fully thriving marketplace
SSL certificate ($6.67/month): SSL includes a green padlock icon to the address bar, informing your customers that your website is dependable to conduct an online transaction.
That implies the aggregated cost of constructing a website will reach nearly $263 annually, signifying $22/month. When you're launching, this appears slightly expensive. That's why a deal has been struck with Bluehost to provide our users all they require for $6.95/month. Pay yearly and save greater on Bluehost.
Bluehost is an officially certified WordPress hosting provider by WordPress.org. They present an extensive range of hosting options, but for an online marketplace, we suggest their WooCommerce hosting, which arrives bundled with all you require for a marketplace.
Also Read: Self-Hosted vs Hosted eCommerce Stores: What's Better for Your Business?

Install And Set Up WordPress Marketplace Theme
You can customize your website employing WordPress themes and templates, which include multiple layouts, fonts, colors, formatting styles, and other visual alternatives.
WordPress automatically offers you a default theme that appears quite plain. Certainly, you can retain it, though your website visitors may not be so moved. A custom WordPress theme, whether it's free or paid, will render your website attractive to your buyer personas besides assuring that it appears professional.
Users can check out StoreMate Dokan Theme or Retail Market WordPress theme. The two themes provide dedicated support for Dokan multi-vendor marketplace plugin.
Completely compliant with WooCommerce, StoreMate is a Dokan oriented Responsive Solution for your dream marketplace. It combines the most potent e-commerce software to your WordPress site and turns it into an online shop and begins selling straight away. Dokan Pro carries your marketplace to the next level with specific features such as shipping management, selling management UI, and Tax Options. Other notable features include drag-and-drop visual builder, store listing with grid and list layouts, amazing dokan page designs, specific WooCommerce page designs, additional dokan widgets, and automated mega menu support.
The retail market is now equipped with Elementor live page builder – that offers high-end page designs and sophisticated capabilities, never before witnessed on WordPress. To present an improved user interface and dedicated integration with WooCommerce, the Retail Market theme contains specific WooCommerce page designs that are quickly navigable, assure improved user interface, and carry responsiveness across entire devices and screen sizes together with fast loading times.
Some other unique features include a one-click installer, simple customization, mobile-friendly, retina-prepared, speed optimization, and custom post types.
Install And Set Up Dokan Multi Vendor Plugin
You can follow the steps below to install Dokan:
First, download the Dokan file. When you are finished, return to the Plugins menu again and click Add New > Upload File. Click on choose file, choose dokan-lite.zip file followed by Open.
Click Install Now. When finished, click Activate Plugin.
Set Up Dokan Plugin
When you install Dokan initially, Dokan will direct you to this setup wizard. It provides you a step-by-step direction to set up the Dokan plugin conveniently. Initially, it displays an introduction of the quick setup wizard.
Click let's go! And it will transport you to the store setup page where you have to furnish details regarding your sellers' store.
You have to offer a seller store URL and choose the additional fee recipient (Seller or Admin). When you are finished, click on the continue button.
Include Local Marketplace Vendors To Register And Sell Their Products
You can activate the selling feature for your sellers by clicking "Make selling status enable for newly registered seller". You can fix the seller commission (%) in percentage. You can present your sellers with the choice to alter order status. Additionally, you can choose either Flat or Tab view for your product edit page.
Next, you need to set up withdrawal options for your sellers. 3 withdraw methods are available including:
Bank Transfer
Paypal
Skrill
You can select your appropriate withdrawal method. You can even set the minimum withdrawal sum and order status for withdrawing.
After keying in the details select the continue button. It will display a confirmation message and request you to revert to your Dokan settings page. You can even go back to the WordPress Dashboard by clicking upon the link below the wizard.
By clicking on Setup your dokan you go to Dokan > Settings.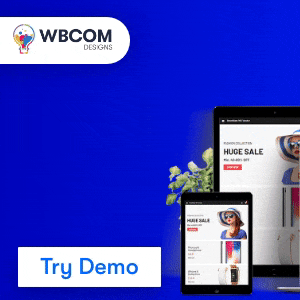 Conclusion of Local Marketplace
Possessing an excellent website counts. It's how you join with your visitors and leads, build a positive first impression with new users, and enhance conversions. The pleasant news is designing your individual website doesn't need to be a challenging process, certainly not with WordPress.
The simple-to-use CMS presents entirely customizable plans ideal for all needs. With no prior knowledge essential, you can begin constructing your personal site for your portfolio, blog, business, or online store instantly.
Interesting Reads:
WooCommerce Apps For Your Online Store
What Kind Of Products You Can Sell With WooCommerce