Recently a few of the guests and clients have been searching answers for questions concerning Dokan vs WC Vendors like –
Is it any better than Dokan Multivendor?
What are the differences?
Is the price variation worth it? Etc.
So, why not view it. The two plugins are being put head to head to indicate the differences from a neutral standpoint.
WC Vendors Pro has a similar purpose to Dokan Multivendor, to design marketplaces with WooCommerce on your WordPress-driven site. WC Vendors has been present as a freemium for some time now and in 2019, they have launched the Pro version for a price of $149 and now they have raised their price to $199.
Dokan Multivendor has a larger track record and developed greatly through time. It arrives with a bundled theme ideal for a marketplace (so you don't require to run for one) and begin instantly.
Dokan for a sole site costs $50 less than WC Vendors Pro. The pricing might seem attractive where Dokan Starter costs $149 only.
The following review is a contrast among the PRO versions of both plugins, not free.
Top Comparisons between Dokan vs WC Vendors
1. Basics
From a plan view, Dokan has greater features and an improved interface. It is a more practical, professional, and polished approach to the marketplace. The two have similar core features and also work similarly with the WooCommerce plugin. Though there are designs and features which render both of them separate. Dokan is cheaper, simpler to install, rich concerning features, obtain support, and locate resources.
2. Multistep Wizard For A Rapid Start
In Dokan, signing up as a customer or seller is quite simple and fast due to WooCommerce as a multistep wizard. WC Vendors do not possess that.
If you are attempting to be a vendor, you can select your store name, store URL, and terms and conditions text from the signup page. Going into the wizard, the whole of the basic settings, which you can't omit are covered there, saving plenty of time.
However, in WC Vendors Pro, you have to build an account in a general way, then ask to be a vendor and then wait for admin approval. After approval of your store, you have to travel through the WooCommerce backend back and forth to settle things. It requires time and effort, which an entrepreneur like you should invest somewhere else.
In Dokan, the admin does possess an approval system, but it doesn't stop a vendor from going forward in settings.
Even if you are an Admin and configuring your marketplace for the initial time, Dokan also directs you with a wizard and guides you through the necessary steps to get your market started. Dokan has a reputation for being able to inaugurate an entire marketplace in only under 30 minutes.
Therefore, it appears Dokan is much faster and improved handling at onboarding than WC Vendors.
3. Store SEO For Improved Search Visibility
There is no inbuilt SEO feature for the individual vendors or the stores designed with WC Vendors, but Dokan possesses it. Not just for the stores, but the marketplace also. Therefore, vendors who are on Dokan have an improved chance of drawing potential customers' search results.
Without SEO, shops won't have a strong online presence. Search engines identify keywords and the site with greater keywords are generally placed higher in the search results. Let's say you own a shop known as World Music and you sell guitars.
Therefore, if there had been SEO related to your store, you would have additional keywords like the "music" from your store name and different keywords that might display in your store description for Google to choose from. This feature is quite useful to direct customers to your site searching for a specific product on Google.
4. Dokan vs WC Vendors – SEO Settings
Dokan has store SEO inbuilt for every vendor. It uses a form resembling Yoast and instantly incorporates the details from the market, tags, categories, users and utilizes that data for SEO. Dokan adheres to their philosophy of rendering everything easier and simpler for the users through the frontend.
Nevertheless, there is a workaround to making SEO work on WC Vendors. If you have the boldness to mess around with codes or if you have little programming knowledge, you can include the feature by inputting some codes which can be discovered on their docs site.
5. Professional Storefront
The default storefront in WC Vendors is to be precise, appears like the top of a Facebook profile picture with a background photo, but doesn't inform you much about the vendor, store's location, etc. It looks sort of unorganized and too easy for a professional market.
Your WC Vendor storefront can be nevertheless customized to be improved, but you would need a professional and plenty of design to go through. Loads of trouble, isn't it?
But the storefront in Dokan is far better, feature-laden, and re-designable with just a single click from 4 templates. Vendors on Dokan can also offer support from the storefront, tag address, and social networks, place them on Google Maps, get reviews, show coupons, and achieve a whole lot more!
6. Market-wide Announcements
Announcements can be a very easy yet successful way for an admin to inform vendors regarding any upcoming changes that pertain to all. Suppose, you wish to offer a 10% discount on everything for Christmas, or you desire to include a new payment gateway or wish to implement a new theme or feature to the market. In Dokan, you can conveniently include such a message text or weblink to show on vendor's dashboards, which they will instantly see when they log in. You can not announce anything like that in WC Vendors Pro.
7. Earning, Vendor Statements, And Sales Reports
Irrespective of whether you are the admin or the vendor, at the culmination of the day when your entire business is finished you would wish to review how your day went, correct? You can anticipate these reports on a weekly, daily, or also monthly basis to evaluate the rate at which you are earning and the products which are selling more than others.
In WC Vendors Pro, unfortunately, there is a lack of such a reporting system for vendors. Nevertheless, an admin can utilize the WooCommerce backend to examine records.
In Dokan, the vendor reports are just splendid. You are receiving an extremely detailed graphical report and also filter the report for narrowing down certain details. You can examine active and pending products, earnings from a specific product or order, best selling products, and shipping statuses besides more. Therefore, Dokan here is certainly a better choice.
Also Read: https://wbcomdesigns.com/b2b-e-commerce-solutions/
Dokan also offers you an exportable statement so that you can sync it with your accounting software if you are employing or maintaining records on paper.
8. Add-ons
WC Vendors Pro rests wholly on third-party plugins expand features, particularly those created by WooCommerce. They have formulated only 5 extensions that are wholly compliant with their solution.
Dokan, on the contrary, contains 20+ professional extensions! They design their add-ons and integrate them smoothly with the Front-end UI. Utilizing add-ons from the same developer assures they work in unison perfectly as planned. This raises the entire system's stability.
9. Searching
Fast and powerful searching is the highly demanded feature on a marketplace for customers. Searching renders a huge difference in marketplaces. Customers generally search initially and if it is unsuccessful then go to a category and tag-based browsing. Vendor-related searching is the final row before he or she might lose patience and leave your site.
A small extension termed Doka Live Search can offer you an Ajax-based searching feature on Dokan. Therefore, customers do not have to exit the page they are on and can reach the product or vendor almost immediately.
With WC Vendor, you will be still attached to a classic searching style. You will have to enter the full name of your product and then wait for a result page to load. So in the navigation and speed searching sector, Dokan wins the race.
10. Frontend Order Management
In WC Vendors Pro, as a vendor, you can only view the entire orders as a list, and the contents of the orders are shown only within the list. Though there is no way to personalize the orders and examine the order with complete details of the items. Things appear quite simple on the dashboard and so far as we have witnessed, vendors depend on the WooCommerce order listing, which has extremely restricted capacities.
However, in Dokan, vendors can view and change each detail of a chosen order in brief as well as elaborated in a different window. The interface is extremely professional and interactive presenting more than basic features.
Final Thoughts on Dokan vs WC Vendors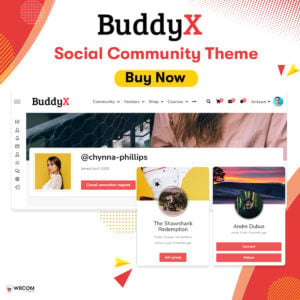 The multi-Vendor marketplace is a common concept for eCommerce businesses that presents plenty of scope for passive revenue. The Multi-Vendor marketplace is an effective and profitable business model. You can make your individual choice between Dokan and WC Vendor based on your preferences and features.
Interesting Reads: