In today's world, everyone is finding ways to stay ahead of their competition at all times. No matter which industry you belong to, if you are in it for the long haul, you have to pay attention to your competition. There is a competition for everything – engagement, traffic, followers, conversions, sales, ad placements, and so on.

Competitor Analysis Tools
Competitor Analysis Tools are important if you want to survive in the outside world. You can opt to analyze your competition while starting a web-based business or just every year to get an idea of how you fare! This comparison can be made with respect to social media, content, traffic, technology, search optimization, advertising, and so on. 
Before we dive into the tools, let's understand how competitive analysis actually works. First of all, you have to focus on and analyze your actual competitors. Then, it is important to understand which kind of metrics you want to focus on. It is also important to note that analysis without execution does not have any utility. With the newfangled information you gain through analysis, it is crucial that you alter your strategies – only then you can improve your marketing strategy and build a long-lasting place on the web.  In this article, we will explore some of the finest competitor analysis tools that you can use to compare your website to other websites. 
There are some Competitor Analysis Tools
1. SEMrush
This tool is widely used across the world and is one of the most recommended SEO tools out there. It shows you organic and paid search rankings. All you have to do is add the concerned URL! If you opt for its paid version, you get access to a variety of other features such as brand tracking, site audits, and so on. Once you understand the keywords used by your competitors, you can improve your own content strategy! To put it simply, this tool has a pool of features and we are sure you will find what you are looking for – and more! 
Check out this tool – here. 
2. Serpstat
With features that are exemplary, this tool is a must-have. It measures page rank and trust rank to give you a detailed idea about your website and its competition and also provides you with information about the most shared pages on the site and can easily analyze your competitors' PPC strategy. It has a paid and a free version – we highly recommend that you choose the paid one! 
If you want to know more, click here. 
Also Read: Why Having An SEO Strategy Is Crucial For Your Website?
3. Ahrefs

If you want access to the largest database of keywords, this tool is ideal for you. It has a range of features that you can access without any hassle. Moreover, it provides you with detailed reports such as competition, SERP analysis, projected traffic, and so much more. It works perfectly for you if your prime focus is SEO. It surely has the potential to help your brand reach heights! You can also understand which keywords bring the most traffic – and you can implement them in your strategy accordingly. It comes with a 14-day trial so install it right away! 
Know more – here. 

4. MOZ/Link Explorer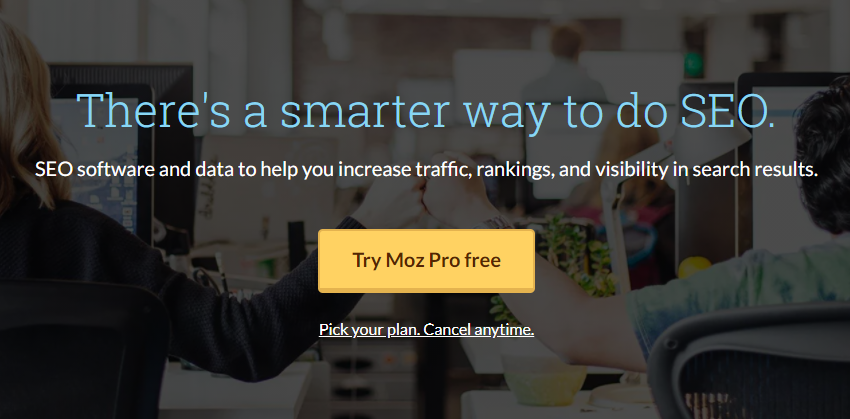 This tool is a powerful SEO tool and generates reports that are useful for you. With Link Explorer, you can measure link popularity. An amazing thing is that this tool is easy to use! All you have to do is put your site to check out your domain authority and add a competitor to compare. Like other tools, it has a free and paid version. You can make a decision based on your needs. 
Check it out – here. 
5. Alexa
You are looking at one of the best competitive metrics tools for the analysis of a website. If you sign up for the paid version, you get exclusive access to the rankings of your competitors. It has tables that give you a detailed analysis of how your website is functioning! Another great thing is that this is the only tool that estimates behavior data such as time on site, bounce rate, and the like. 
Get it right away – here. 
6. Buzzsumo
This is yet another popular tool for your needs. It works best with social listening and blog post ideas. Additionally, it is great for competitive research too! It also provides you with information such as who shared a particular post – bloggers, influencers, journalists, and so on. The free version shows you the top five results only. Gain access to valuable content for topics relevant to your industry, brand, and specific competitors. If you want to know which group your competition is attracting and which topics work the best, this tool is the best! 
Know more about this tool – here. 
7. Sprout Social
This is a popular competitor analysis tool for social media. It helps you understand how your competitor performs on social media! It has a range of reports that help you analyze social strategies across different social media. With this tool, you can improve your analytics game without much hassle. Use it well to identify opportunities and get ahead of your competition! 
Check it out – here. 
8. BuiltWith
\If you are looking at a tool that is fast, free and works efficiently, this one is perfect for you! It provides you with a lot of information that you can use to understand more about how your website is performing and gives you a glimpse into what resources your competitors are using. It has a free and paid version that you can choose according to your needs. Lastly, it also has a popular Chrome extension that helps you understand the technology behind websites in a single click! 
Know more about this tool – here. 
Conclusion On Competitor Analysis Tools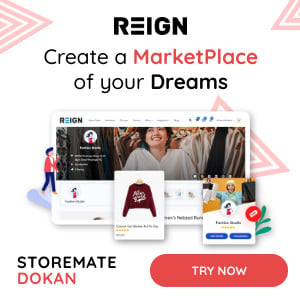 Using the right kind of tool according to your industry and brand is what makes all the difference. What are you waiting for? Go ahead and start analyzing! So, what do you think? Have you used any of these tools? If yes, let us know your experience below! We hope you have gained value from this article. Thank you for reading and all the best! 
---
Interesting Reads:
SEMrush and Yoast Partner to Enhance WordPress SEO and Digital Marketing
Easy Steps On How To Build And Launch A Custom WordPress Site