Hello everyone!  Today in this review article I'm going to tell you about Bloom Plugin Latest Review by Elegant themes. Hope this WordPress Plugin is not new to you. If it is then you must check out this review article. As you all know Elegant theme, one of the most demanding with 437,821 Customers is already Building Amazing Websites With Divi. Elegant themes had introduced its amazing Plugin that is Bloom. Before directly getting into the Review. Let us first know what Bloom is all about-
What is Bloom?
Well, Bloom is an opt-in form plugin that enables you to create and display beautiful email opt-in forms on your website. Once the user enters their email address (and any other relevant contact information), that information is sent to your email marketing service of choice.
Bloom works with tons of different email marketing software and allowing you to create different types of opt-in forms that appear in different areas of your website and in different forms.
Now hope you all got some idea about Bloom Plugin. So, if you are not focusing on collecting emails on your blog you must start it now, and this plugin under review today will help you to achieve that in style.
So let's get started-
Bloom Plugin latest Review
Bloom being the latest addition to their list is a powerful, flexible WordPress plugin lets you add custom optin forms in your website and have total control over the appearance, location, and behavior of the forms.
In today's review article, I will take an in-depth look at the plugin and explore what's possible with it. Check out below-
Add New Accounts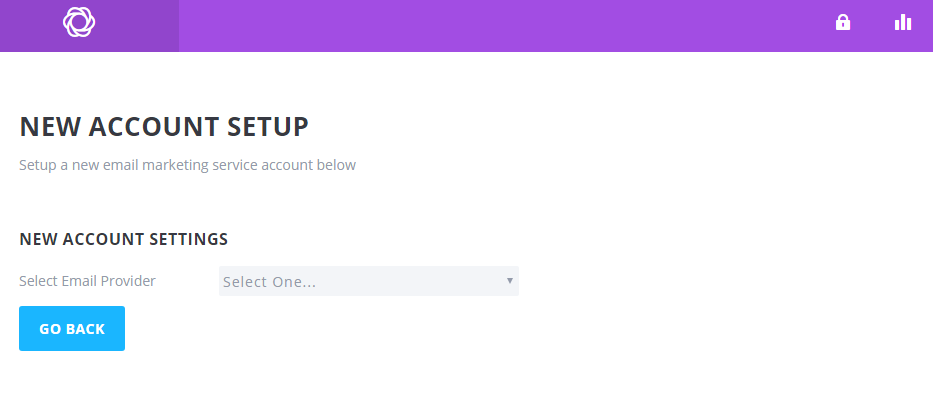 The and foremost thing you can do when using Bloom is connect one of these accounts. Click on the Tools > Bloom Settings link in your WordPress Dashboard to access the Bloom settings, and then click the accounts icon to open up the accounts tab. To add a new account, click the "Add Account" button. Here you can choose between the various different account types that Bloom supports:
Create New Optin with Bloom
Once you have installed and activated Bloom on your WordPress site, it will create a new menu item on your website dashboard – Bloom.
Go to Bloom -> Optin Forms from your site dashboard. Click the 'NEW OPTIN' button.
Bloom allows you to create 6 different kinds of opt-in forms. There is no limit to how many forms you can create, and these forms can be displayed in unique areas of your website. Let's see what they are –
Pop-Up
Pop-up messages with email subscription files are popular, though it sounds annoying it can be effective if you setup it correctly. And, Bloom provides you useful settings to trigger the popup without any distraction.
The pop-up can be triggered by settings up timing as per your understanding; you can also trigger it when a user reaches the bottom of a post or page, or even after they comment or purchase.
Fly-In
Fly-in optin forms are another excellent way of grabbing the visitor's attention. You can choose to display this optin in various events like the end of content, user inactivity, scrolling to a particular part of the page, commenting, purchasing, etc. The form could be displayed on the left or right side of the browser. You can also choose any of the ten fly-in animations.
In line
Inline opt-in forms come into action when you want to place the form in custom places as per your requirement. You can just configure your form, generate its shortcode, and put it in the WordPress, post editor.
Below Post
This is perhaps the most common opt-in type. This creates an opt-in form that is automatically added to the bottom of your posts or pages. When a visitor finishes reading your post, they are presented with an opt-in form that allows them to subscribe to your blog updates.
Locked Content
This optin style lets you lock any content unless the visitor signs up to your subscriber list. This is an excellent way to increase the size of your email list. However, make sure that the content you are locking is interesting and provide real value. Otherwise, you may lose the visitor forever.
Widget
The widget opt-in automatically generates an opt-in in the form of a widget. Once generated, the widget will appear in your Widgets tab in the WordPress Dashboard, allowing you to add the form to any widgetized area on your website.
So, how you find this 6 Optin in Bloom plugin. In my opinion, that's a really good range of optin options. Have you ever tried? if not then do try out this ultimate optin for your customers.
Now moving on to other features of Bloom plugin.
Building a Bloom Optin Form
Once you have chosen a display style for your optin, the next step is to set it up. In this step, you can provide a custom name for the optin. You will also have to choose an email provider. Otherwise, the optin will not become active.
Bloom supports all the popular email providers including MailChimp, AWeber, iContact, GetResponse, Constant Contact and Mad Mini.
Once you have connected your email provider, you will be able to choose which email list you want to use for the optin.
You can simply customize your email optin. As bloom plugin comes with  100 differently styled templates for using in the optin forms. Browse through the thumbnails and select a variation that looks good to you. Don't worry, you will still get to customize everything on the next page. You can choose separate fonts for the header and body of the optin. It is also possible to set the background color, use custom borders and custom corner style.
Once you have selected a template starting point, click the next button to bring up the design customization settings.
Display Options
Bloom comes with a host of different display options for your Optins. First of all, you can choose the intro animation for your Optin. Available options include Fade In, Slide Right/Up/Down, Light Speed, Zoom In, Flip, Bounce, Swing, and Tada.
You can choose to display your opt-in form on specific post types or categories. You can also target individual posts and pages, or exclude individual posts and pages.
Once you've designed a beautiful form, you'll need to define how your form is going to be displayed on your site. Bloom comes with some different trigger options show the pop-up and the fly-in email opt-in forms. Let us understand one by one-
Time Delay: If you set up the time delay option to trigger the form, the users will see the opt-in email form after a pre-defined time spent by the user on the page.
Bottom of Post: A user goes through the entire post and at the end you display the email opt-in form to subscribe. This is one of the most widely practiced options by most of the pro-bloggers and one of the most useful options as well.
After Scrolling: This is a modern day practice where you can define the percentage of the page a user scroll through before the email subscription form appears.
 Commenting: If a user comments on your post that will mean the users are engaged and in most of the occasions the users find the content useful so that increases the chance of conversion to a vast extent.
After Purchasing: If you are using Bloom plugin in an online shop, this option can be extremely useful.
After Inactivity: A very useful option to get the attention of your inactive users, any time a user opens your page and then gets engaged with other content or other activities if you trigger the format that point in time it will help the attention back to your site.
Pretty interesting isn't? Have you tried out these Optin forms? Try these out and then see the result. I personally used and find out just amazing results.
Managing Optins
To view a list of all the Optins, go to Bloom -> Optin Forms. Each Optin will be accompanied by the impression count, conversions, and the conversion rate. At the end of the page, the total number of impression count, conversions and the conversion rate of all of your Optins.
Each of these opt-ins can be easily managed from this page. You can do various things with each opt-in using the setting icons that appear to the right of the opt-in name.
It will create the following options-
Generate Shortcode
The shortcode icons will appear on all locked content and inline opt-ins. Clicking this icon will display the shortcode needed for that specific form. Copy and paste the shortcode into any post or page to display the opt-in.
Disable
You can disable an opt-in form at any time without deleting it. Once displayed the form will not be displayed on your website and will be moved down the page into the inactive opt-ins list.
Duplicate
You can easily duplicate a form at any time. If you have spent a lot of time designing a form, and you would like to create a new variation based off that design, or if you would like to create a different opt-in type using the same design settings, you can simply duplicate the opt-in.
So, the mentioned points come while managing the Optins. If you used this Bloom plugin before you might have got to see these options.
Import and Export Bloom Data
If you are managing more than one site, with the import & export option, you can transfer data from one site to another. This feature can be used to migrate data for some analysis, and it is an excellent way to make sure that your data is secured.
[divider height="30″ style="default" line="default" themecolor="1″]
My Recommendation- Bloom Plugin
As it is the review article so at last, I have to give ratings to bloom Plugin. you might have read this article, Bloom comes with ultimate features with all the proper modules in it. I personally used this plugin and find out the best result I had ever seen. In my point of view, I will definitely recommend this plugin and urge all the readers to try this Plugin once. This plugin presents every step in the simplest manner possible. Best of all, every step felt necessary.
The best part is, you don't have to buy this plugin separately. If you are an existing Elegant Themes member, you can easily download the plugin. If you are not, you can go for the developer's license for $89 which will give you access to Bloom.
Is there any feature of Bloom Plugin thet is left out?  Let me know in the comments. Thanks for reading.
[divider height="30″ style="default" line="default" themecolor="1″]