When we talk about Pop-up plugins, then there are only two plugins that come to mind that are Bloom Vs Optin Monster. These plugins come with full of features, both are equally good in their aspects. When it comes to growing your email list, these two commercial plugins are the main players in the WordPress territory.
However, if you want to know which the best email optin plugin suits you, then read on and by the end of this article, you'll have all the information you need to decide for yourself.
To know more about these Plugins checkout their review articles-
Review of Optin Monster Plugin
So, let's compare the two.
Email optin form type
The most important factor of these plugins is email optin form type. Both plugins offer great email optin form type but the only difference is the number of form types they provide. Both include useful form types that will help you grow your email list.
Bloom lists six form types: lightbox popup, fly-in/slide-in, widget, below post, in-content shortcodes, and locked content.
With OptinMonster, you get access to up to eight form types: lightbox popup, after post/in-line, floating bar (fixed to top or bottom of the screen), fly-in/slide-in, mobile optimized, sidebar widget, canvas, and fullscreen.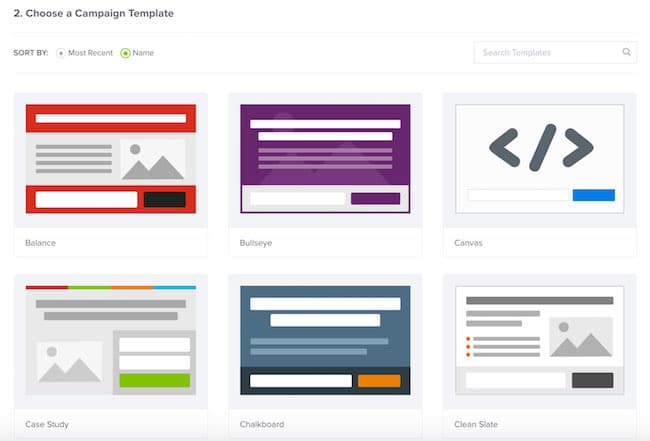 The main difference here is that Bloom offers a locked content form, while OptinMonster gives you a floating bar, a canvas popup, a fullscreen takeover option, and a mobile-only popup form.
The Bloom locked content form would be useful if you wanted to use high-value content — such as a file download — to entice visitors to join your list.
With OptinMonster, the canvas form allows you to display any custom you like within the popup window. This content could be product links, social media profiles, and shareable links, or anything appropriate to your content.
This was all about the difference between email form type of Bloom and Optin Monster. Hope now you got the clear idea of choosing your best email form type.
Ratings– I think Optin monster wins this point. I will rate 4.9  to optin monster and 4.5 to Bloom. As because it includes some useful options that just aren't available in Bloom. The catch is that it requires a paid upgrade to get these additional form types.
Form Designs
When you are using any pop-up for your website, then it is necessary for you to choose attractive form designs. In case of bloom and Optin monster both are good in designs but, there is difference let us checkout-
Bloom ships with an impressive number of prebuilt form templates, which can be applied to all the form types on offer. The OptinMonster form templates are divided across the different form types available. While you get a decent amount of lightbox popup form templates, you only get three footer bar templates to choose from.
Bloom gives you a vast array of settings to work with when customizing your form design, but OptinMonster makes it particularly easy to customize the forms, thanks to its user-friendly interface.
Ratings– I think bloom wins this point. I will rate 4.7  to bloom and 4.5 to optin Monster. Bloom wins here as it includes more high-quality and attractive form designs than OptinMonster.
Email Provider Support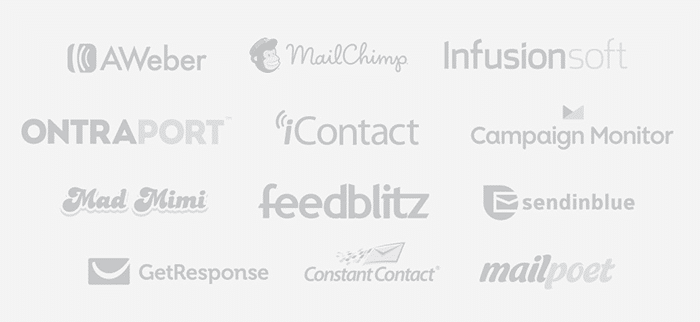 Email Provider support is very necessary. I think this is very important to discuss while comparing both plugins. Both plugins integrate with all the leading email marketing services, and the process for connecting the plugin to your email list management service is equally straightforward with both options. let's talk who lacks behind in this race.
Bloom supports twelve email marketing services: Aweber, MailChimp, Campaign Monitor, ConstantContact, Mad Mimi, InfusionSoft, iContact, GetResponse, MailPoet, FeedBlitz, SendinBlue, and OntraPort.
OptinMonster currently supports a total of eighteen email marketing services. Apart from MailPoet and OntraPort, it supports the same services as Bloom.
OptinMonster also supports ActiveCampaign, Customer.io, Emma, HubSpot, MailerLite, Marketo, Pardot, and TotalSend. Just like Bloom, OptinMonster works with custom HTML form scripts.
Ratings- I think optin Monster wins this point. I will rate 4.8 to optin Monster and 4.4 to bloom. It is but obvious optin Monster has a larger number of email marketing services currently supported.
Form Display Controls and Settings
When you have created a form then it is necessary to control its settings of form. For that let us check out which plugin is best in this terms.
Both Bloom and OptinMonster give you lots of control over where the forms are displayed — whether across the entire site, on posts from individual categories and tags, or on specific pages. Both also allow you to exclude individual posts and pages from featuring the forms.
But OptinMonster lets you redirect visitors to a specific URL after a form submission.The plugin also includes the ability to hide forms from logged-in users, and only display the form on a reader's second visit to the site, rather than their first.
Ratings – It is very clear Optin Monster wins this race at this point. I will rate this plugin 4.8 to optin Monster and 4.5 to Bloom. As it gives you more control over what happens after a form submission, and additional options for showing and hiding forms.
In general Features- Bloom or Optin Monster
When we talk about overall features of both plugins then it is quite tuff to judge which one is best. As they both give a good fight to each other. Both plugins are loaded with full of features but still there are some differences let us check out what they are-
This is one of the best feature of optin Monster plugin. This feature allows people who are interested in your content can keep browsing your site without being annoyed with a pop-up. Those who are about to leave your site will get a pop-up, giving them a chance to change their mind.
on the other hand, Bloom has a large number of form templates, and the level at which these can be customized is very impressive — there's even a form type that lets you lock your content. While Bloom doesn't have the exit intent trigger option, the scrolling and time-based triggers are a good compromise.
There are a few areas where OptinMonster offers more than Bloom, such as the form designer interface, which gives a live preview of your work. The canvas form that allows you to add any content to your popup (instead of an optin form) is also a useful tool to have access to — not to mention the fullscreen takeover option. The exit intent form display trigger also can't be overlooked.
With Bloom, you can easily duplicate a form at any time. If you have spent a lot of time designing a form, and you would like to create a new variation based off that design, or if you would like to create a different opt-in type using the same design settings, you can simply duplicate the opt-in.
Ratings– At this point, I think bloom wins this race why because bloom comes with more and unique features when we compare both the plugins. I will give 4.9 to Bloom and 4.6 optin Monster.
Pricing
Optin monster plugin comes a with a quite pocket-friendly cost. OptinMonster comes with three different pricing plans, each of them available on a monthly or a yearly fee.
The most basic plan is available for $9/month or $49/year and allows you to use OptinMonster on one website.
Plus package is available for $19/month or $99/year and allows you to use OptinMonster on three websites.
The Pro package is available for $29/month or $199/year and allows you to use OptinMonster on an unlimited number of websites.
Bloom is priced at $89 and is available in just one configuration. This price also gives you access to all the other WordPress themes and plugins from Elegant Themes, which includes its flagship Divi WordPress Theme, the ever-popular Monarch Social Sharing Plugin and the relatively new Divi Page Builder plugin. You can also use Bloom on an unlimited number of websites.
Who wins the race?
Now its time to declare the results who wins the race. Excited to know? Well both the plugins are good in all aspects. one somewhere lacks and another win some point. Bloom and OptinMonster are two of the best email opt-in solutions available to WordPress users. But it is rule one has to lose.
While bloom has won the most rounds so the winner is Bloom. But there is actually little to separate these two plugins. Both are very easy to use and include all the features you'll need to rapidly grow your email list.Each option has a handful of unique features not found in the other. These points of difference will appeal to slightly different types of users, making it difficult to pick an outright winner for all cases.
You are not bound to use bloom plugin. It is all up to you which goes best with your website article is right front of you. Pick the best one for you. If I miss any point please do let me in the comment section.