Are you searching the ways how to add coming soon page or website maintenance mode on a WordPress? Is your website is under construction? And you want your website to be seen by the users if it is in under construction.Sites constantly need updating and maintenance.The problem occurs when you are working on your sites, things can get buggy, and you don't want to show your visitors a buggy site.
To solve this problem you must have to set a maintenance mode point or add coming soon page on your website. Instead of showing your visitors a complete site, you show them a maintenance mode page, and only users with access still see the full site.Today in this article I'm going to explain you about how to Add coming soon page or maintenance mode on WordPress. But before that let's discuss –
What makes your Website Temporarily Disable?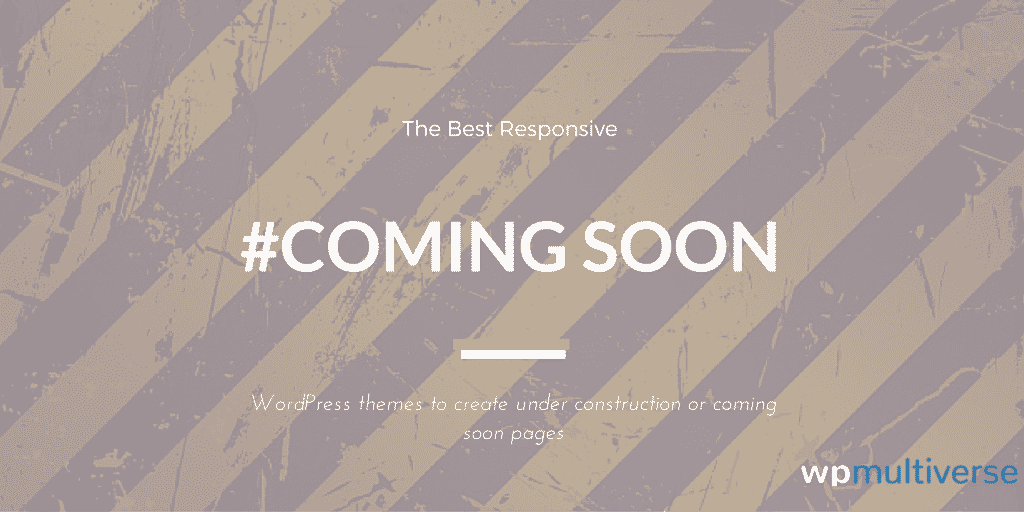 Every site needs improvement. How many of had faced this problem? So when would you need to disable your website?
If your site gets hacked and you'd like to shut out any other threats.

Your site gets hacked and you'd rather your customers see a blank screen than the security problem.

You want to complete some regular maintenance on your website.

You need time to develop your WordPress site, so you'd rather your customers see a maintenance or coming soon page, as opposed to your half completed website.

Fixing a bug

Launching a new product or service

You'd like to focus on other endeavors, but you might come back to this WordPress site. Therefore, you don't want to delete it entirely.
I hope these are only reason which forced you to temporarily disable your website.
After that let's turn our discussion to how to add  Add coming soon page or maintenance mode on WordPress. Here we go-
1. Install the Disable Site Plugin

This is one of the best plugins to use when your website is temporarily disabled. But with a plugin like this, you can activate it only when you need it. Then, after you're done disabling your site you can deactivate the plugin so it doesn't affect your website.This plugin can be enabled or disabled with one click and also supports using your own custom. With the help of this plugin, you can make your website to show a temporary "coming soon" page to your visitors.  
It's a wonderful solution for blocking the entire front end of your WordPress site, while still giving you access to the dashboard/admin area. Thi plugin is fully customizable.Try out this plugin today if your website is Temporarily disabled.
2. Use Theme's Under-Construction Page

Not only plugins work well with Temporarily disable websites, but then also give them equal competition. the Total WordPress theme features the option for you to design your own custom coming soon or under construction page using the Visual Composer page builder.Even it's very simple to install this theme on your site. You just need to do create your new page adding any modules you'd like displayed.
Then navigate to Theme Panel > Under Construction From the WordPress dashboard. After that check the box to enable the Under Construction feature and select the page you've created then save it. Isn't is simple I hope you'll try this amazing theme on your disable website.
3. How to set Maintenance Mode

As I have already discussed above there can be many situations when your site would need to be set as maintenance mode and come soon.
When your site is set to Maintenance Mode. It means users other than administrators cannot use or view your site while maintenance is taking place, or before the site has launched.Now let's discuss step by step how to set up maintenance mode on your website-
Add A Maintenance Mode Page

– First of all Edit a page by clicking on 'Edit with Elementor'. Then Click on 'Add template', and choose from the 12 designated maintenance mode templates. After that Click on Insert to add a single template to the page. Customize the template to fit your website.Finally, Click on Save Template and name your template.

Set The Maintenance Mode Template

– First, you need to Go to Elementor Tools and then choose between coming soon and maintenance. After choosing, then select the template you saved earlier.
         this is where you change items like background color, image, and text color.
At last  Click 'Save changes' option.
4. Add Coming soon booster plugin
I discussed the steps how to set maintenance mode on your website. Another way to show visitors your website is under construction. You can simply install coming soon booster plugin on site.It is one of the best recommend WordPress coming page plugin. With help of  Coming Soon Booster, you can Create a simple Coming Soon Page or Maintenance Mode Page.
This plugin is highly responsive and retina ready. By using coming soon page template, you can easily write a little bit about yourself.Can give important information to users like add your phone, email and address information.With this WordPress Plugin, you will be able to work on your site/theme while your visitors see the under construction page.it is easy to configure. You can add your own logo and headline though this plugin. What are you waiting for? Install this mind-blowing plugin today itself and enjoy its benefits.
Wrapping up
Suffering from temporarily disable website? Try these points and make your users stick to your website. I hope I am very much clear with my points. If you have any questions about temporarily disabling your WordPress site, please let us know in the comments section below. Thanks for reading. 
Interesting Reads: WP Maintenance Mode