As a website owner, you aim to always give your users something extra. You might have several stunning contents you don't want to waste by displaying in a simple text format. That's where the need for a stunning slider comes to play. Do you know that you can create attractive sliders using a WordPress Slideshow plugin? A slideshow plugin helps you add those exclusive content in stunning slideshows formats of beautiful images or videos across your website. It allows you to present your beautiful ideas in the most engaging form possible. In this blog, we will mention the top 7 Sliders plugins you can add to your Website. Here we go!

Why Use a WordPress SlideShow Plugin?
As visuals speak louder than simple texts, it is best to use an engaging way to present your thoughts. We all have exclusive content for our audience that needs to stand out from the other content. With an attractive slideshow plugin, you can showcase the most exclusive content to your audience.
As humans tend to remember visuals easily, adding slideshows can be an excellent way to keep them engaged. You can highlight the main attractions of your website in the most appealing manner. Create attractive images and engaging videos to add slideshows of the most exciting parts of your website.
What Are the Top Slideshow Plugins You Can Add to Your Site?
Soliloquy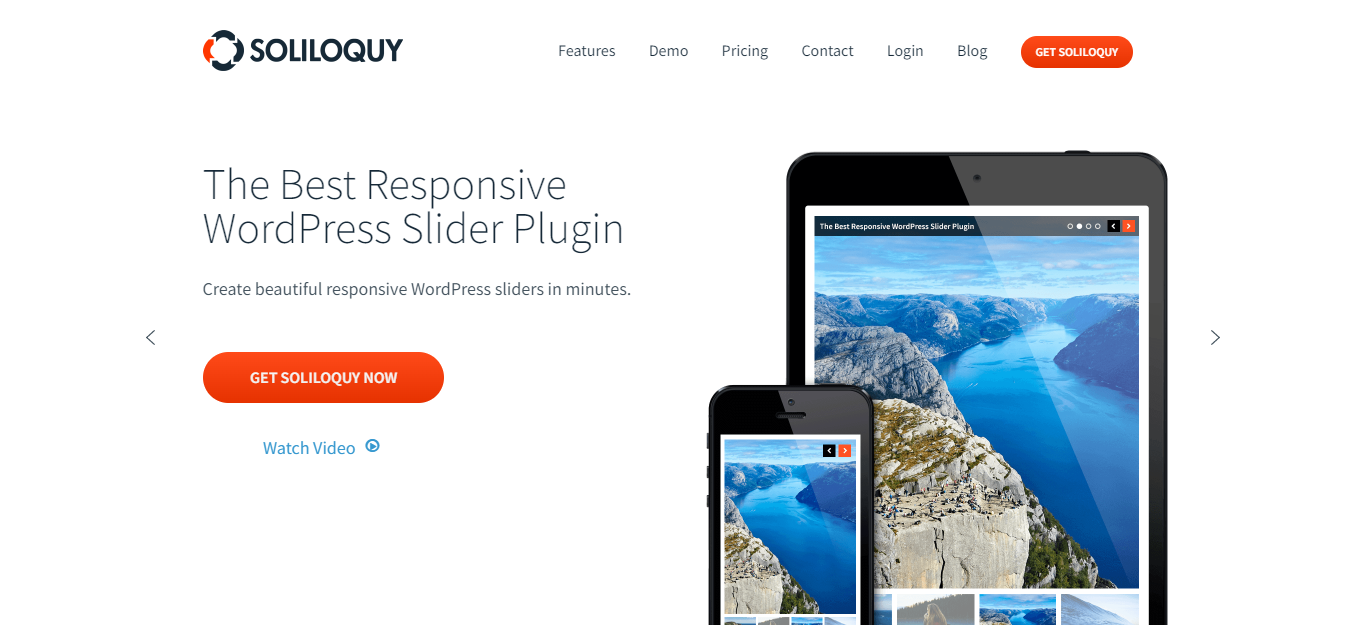 Are you looking for a WordPress Slideshow plugin that is both easy and powerful? Soliloquy is one of the top choices of professionals who want to create breathtaking slideshows to wow their clients. There is no need to go with the bloated, confusing, and buggy slider plugin when you have the easiest, most lightweight, and most responsive plugin by your side. Moreover, this robust plugin is built on the foundation of user-friendliness that allows it to adapt to the changes anytime you need it. It is a user-friendly and responsive plugin to give you better search engine rankings.
Also Read: Online Video Creation Studio Free and Premium For Your Business
Smart Slider 3
Want to discover the best slideshow plugin for your WordPress website? Smart Slider3 is the ultimate solution to create jaw-dropping slideshows for your website. A WordPress Slideshow Plugin made exclusively to create anything out of still images of templates. Build intuitive slideshows that load faster and rank higher. Bring your ideas to life with only a little drag n drop. The huge library contains more than 180 customizable templates to create designs that suit your needs. Experience flexibility and variability all at once to save time and money. Just choose a template you want to add and start customizing your essence for intuitive slideshows.
Wonder Slider Lite
Wonder Slider Lite is often trimmed as the most responsive, lightweight, and flexible WordPress slideshow plugin that supports images, self-hosted MP4 Videos, YouTube, Vimeo, WordPress posts, WordPress custom posts, WooCommerce products, etc. In addition, the plugin is highly known across creators for responsiveness to various device types. You can also define different heights according to other types of devices. Also, create multiple sliders on a single webpage of your WordPress website. Overall, Wonder Slider Plugin is an excellent option for beginners and mid-level professionals at decent costs. Start your free trial now to check how it goes with all your needs.
Slider by 10Web
With over 2 Million downloads, the 10WB slider plugin has already become the most preferred choice by professionals. It is often termed as the most functional drag & drop WordPress slideshow plugin. Adding a slideshow to your WordPress website is not a difficult and time-consuming task anymore. Slider by 10WB allows you to create the slideshows you have in mind without fearing the lack of suitable functionalities and tools. It has everything for the best slider plugin such as drag & drop interface, video slider, responsive and mobile friendly to give you everything in one place. In addition, get 24/7 customer support to resolve all your queries and issues within minutes.
Wow Slider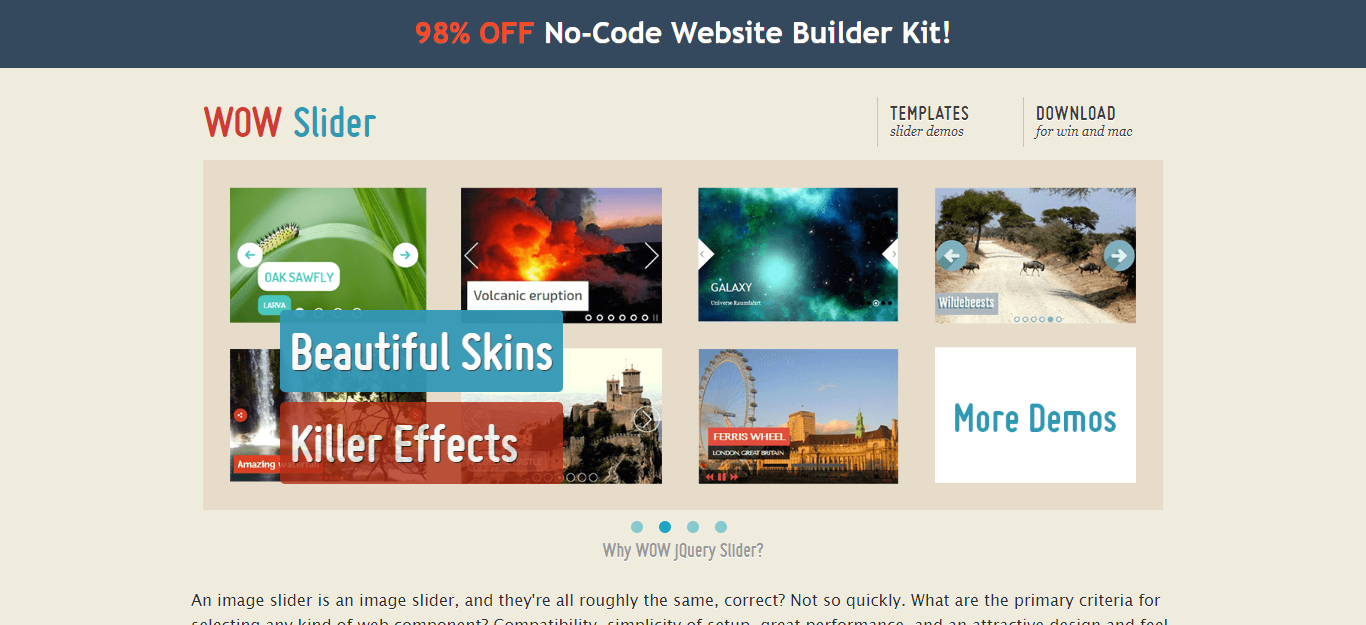 Do you want compatibility, simplicity, ad flexibility together in a plugin? The WOW Slider is a fast, lightweight, and error-free WordPress slideshow plugin that helps you create slideshows within seconds. Take advantage of the intuitive features to WOW your clients without coding knowledge. Get hold of the vast library of stunning skins and elements to create magic in your images and videos. It is a great plugin that lets you create highly responsive visuals with impressive animations by dragging and dropping. It comes with several additional features to dazzle your clients with intuitive designs for your next project.
Also Read: Best WordPress Slider Plugins Of 2022 For Attractive Website Header
Slider Revolution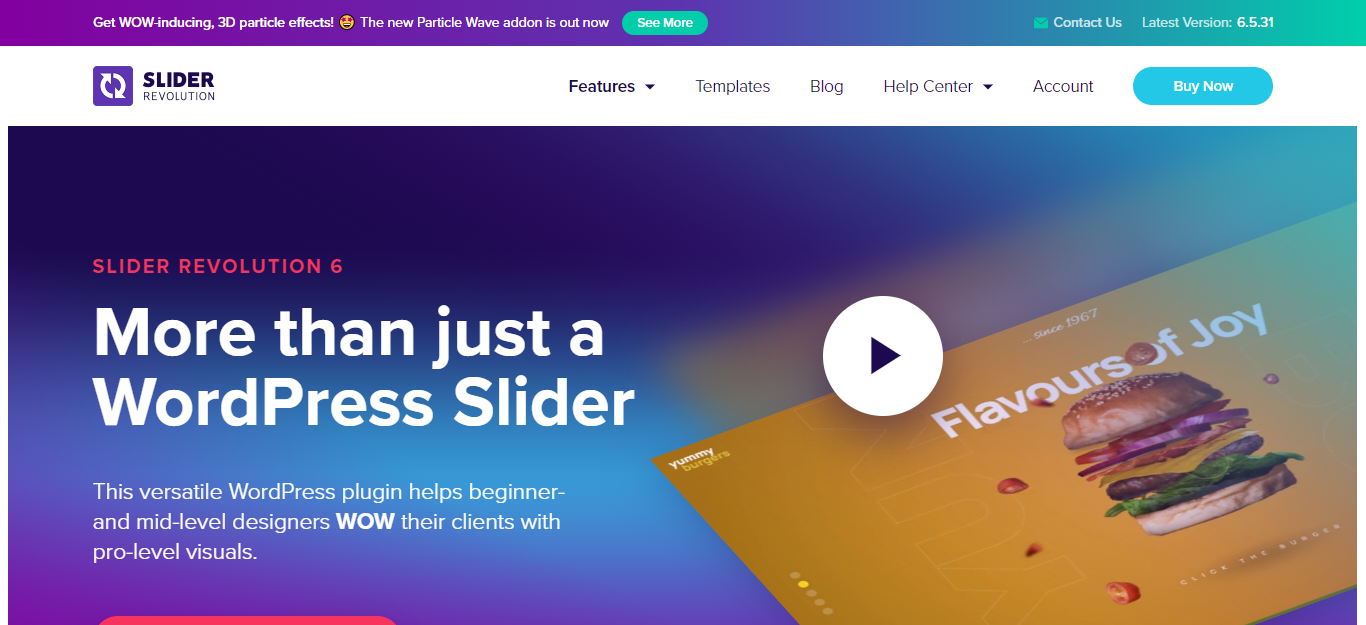 Slider Revolution is an amazing, flexible, and versatile WordPress plugin designed for beginners and mid-level designers to create pro-level visuals with only a little drag n drop. It comes with revolutionary features to bridge the gap between what you dream and what you do. With over 9 Million users worldwide, the Slider Revolution is the ideal WordPress slideshow plugin designed to save hours and days of work. Get a royalty-free media library at your fingertips to create jaw-dropping designs. Other attractive features include lazy loading, SEO optimization, and loaded core file size to make your website stand out from the competitors.
Meta Slider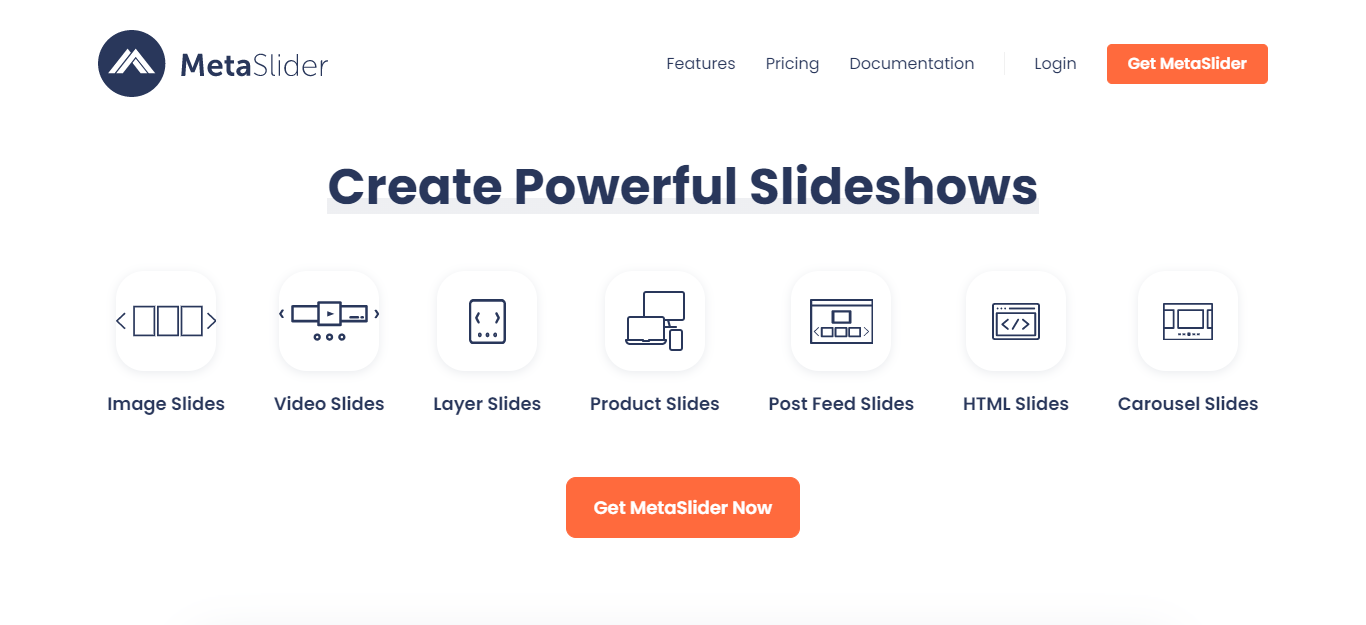 Want to create powerful slideshows most easily? Meta Slider is the ultimate WordPress slideshow plugin with an easy slider builder to create intuitive and beautiful designs. It is designed to work seamlessly with the page builders to create responsive and SEO-friendly slideshows like a pro. Create stunning slideshows that quickly adapt to different screen sizes such as mobile phones, computer screens, tablets, and laptops. It helps dramatically improve engagement rates to encourage more users to convert to your website. Choose the easier way to grab the user's attention by adding intuitive features like image cropping, drag n drop re-ordering, etc, to save time.

Wrapping Up
Several options are there to make your website more user-friendly and attractive. With a WordPress Slideshow plugin, you can easily add attractive slideshows in the form of images or videos across your website. There might be several options in front of you, but you need to decide on the most appropriate options for your website. We have mentioned the most compatible and responsive plugins in the list. You can decide the one that fits exactly your needs. You can consider many factors while deciding on the most suitable plugins to add slideshows to your WordPress websites like SEO-friendly, responsiveness, loading speed, compatibility, and many more. Please share your doubts and queries in the comment section below. Also, keep reading out blogs for a better understanding.
---
Interesting Reads: 
5 Hidden Facebook Features Only Power Users Know
WordPress Layer Slider Plugin Review 2022