Good news has arrived for WooCommerce lovers. WooCommerce releases 3.2 version. WOW, it is just what I call amazing. WooCommerce is already king in itself. It is ruling over WordPress. With 31,644,695 downloads, Powers over 28% of all online stores.Woocommerce has now become the most popular e-commerce platform for online vendors. So, if you are planning to open an e-commerce store don't forget to install WooCommerce. As you already know WooCommerce is an open-source, completely customizable eCommerce platform for entrepreneurs worldwide.
You can easily sell anything from WooCommerce. It is the best platform to grow your online business. Now let's celebrate the happiness Woocommerce 3.2 has been released. Are you excited to know about what's in Woocommerce 3.2.?Even me too to declare it's amazing features and updates. Honestly telling I can't control myself as butterflies are already dancing inside my stomach. 3.2 has been in development since July and has had over 1610 commits from 98 contributors.So, now discuss what new features does Woocommerce 3.2 carries-
Applying discounts to orders using coupons
Updating WooCommerce  3.2 version has lot more to do. You can able to apply coupons to orders was a popular request. In 3.2 there are lots of improvements to the cart and coupons system to make this possible!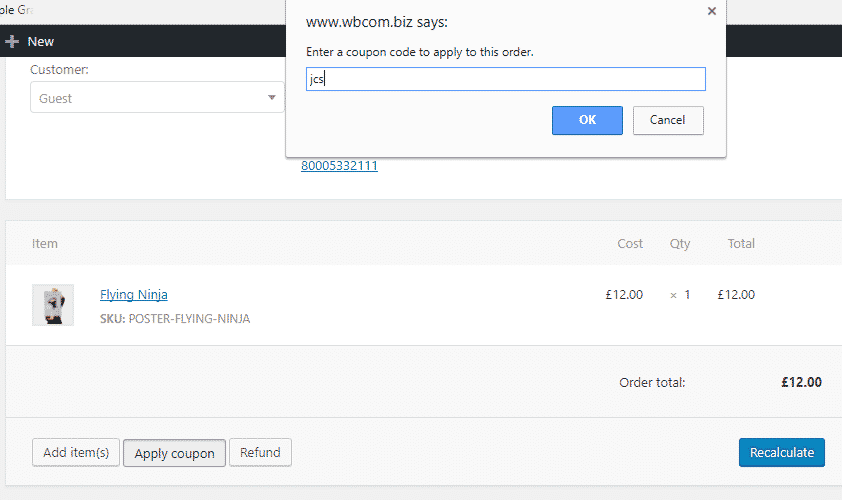 To use this new feature, simply edit an order, click the "apply coupon" button and enter a coupon code. The re-calculations will be done automatically.You can also remove coupons from orders and have them re-calculate the totals for you. This Mind blowing features the only wooCommerce can provide. Try this feature now.
WooCommerce updates: Warns about

yes ! you heard right. Woocommerce introduced some additional checks before updates run on the plugins screen in your admin dashboard.If an extension does not use these headers, there will be a warning anyway. It may be a sign that the extension is not regularly updated. WooCommerce 3.2 supports a new plugin header named WC tested up to.
With this, plugin authors can specify which versions of WooCommerce have actually been tested and confirmed working prior to updates. From that point, you can either seek an update for the extension, disable it, or test it for compatibility.This feature can prove helpful for you trust me!
Backup first
Prevention is better than cure. Before updating Woocommerce to 3.2 version. You need to first backup all your data if you want to update 3.2 Woocommerce. If you don't then you need to suffer a lot.
New Woocommerce.com extension management features
Woocommerce  3.2 version introduced an additional filter that allows you to easily filter your extensions by 'Active' to see those that are active on your site.
You can also see how the notifications icon your sidebar. Once you are connected your site to your woocommerce.com account. This feature will inform you of any updates that may be available for your extensions.
Woocommerce.com also added subscriptions feature. By which you can share your subscriptions with your clients removing the need to connect your client's site to your personal WooCommerce.com account. Woocommerce added a new option to control the maximum depth of categories shown in the product category widget.
And what's more……?
]Not only this woocommerce introduced some other amazing features. And well simplified resend order details to customers is invented, which includes one option to "resend" on the edit order page.To control display order of products on the front end.Drag and drop sorting on the grouped product field is introduced. A new option is added to control the maximum depth of categories shown in the product category widget.new filters are added for the woocommerce daily users. Much more to say. Update 3.2 version and try all the features for it.
All set to update?
Woocommerce lovers are you all ready to update your woocommerce account to 3.2? Update now. What do you think of our latest release? Share your experience here Please let us know for any query. Thanks for reading.