If you are running an eCommerce portal and using WordPress for it, you must be familiar with WooCoomerce. But, not just familiar, you must be using it. It is the most loved e-commerce plugin present in WordPress and is best suitable for every e-commerce need, from managing sales, coupons, discounts to getting advanced analytics, reports, and much more. The only problem with WooCommerce is that it provides support for a single vendor, i.e., you cannot create a website like Amazon using only the WooCommerce plugin. But when we are using WordPress, there is a solution for everything…isn't it?
So, when the need arose, the dedicated community of WordPress came up with a solution: the multivendor plugin. When integrated into your WordPress website, this plugin adds multivendor functionalities to your eCommerce website, allowing you to add other vendors to sell their products on your eCommerce portal.
Many multi-vendor plugins are present in WordPress like Dokan, WC vendors, WCFM Marketplace, WC marketplace, YITH Multivendor, and a few more. Amongst these multivendor eCommerce plugins Dokan, WCFM Marketplace, and WC vendors are the top-rated, with Dokan taking the lead.
We will learn about two major WordPress multivendor plugins, Dokan and WCFM Marketplace, and their differences. So, let's start.
Dokan multivendor plugin
The plugin was developed by WeDevs and is the most popular multivendor plugin on WordPress. With the features provided by Dokan, it is elementary to make a multivendor website like Amazon or eBay. You can set up online stores with multi-products and manage every aspect of them.
Some of the features of the Dokan plugin are:
Earn from each sale
Easy withdrawal
Easy refund process
Discounts and coupons management
Auction
Wholesale
Vendor vacation
The good thing about this multi-vendor plugin is that it is compatible with most WooCommerce themes and plays nice with other third-party integrations.
Pricing
Dokan pricing starts from "Free" to $999/year or $3246 for a lifetime.
WordPress rating
Dokan has more than four stars rating out of five with 313 five stars.
WCFM Marketplace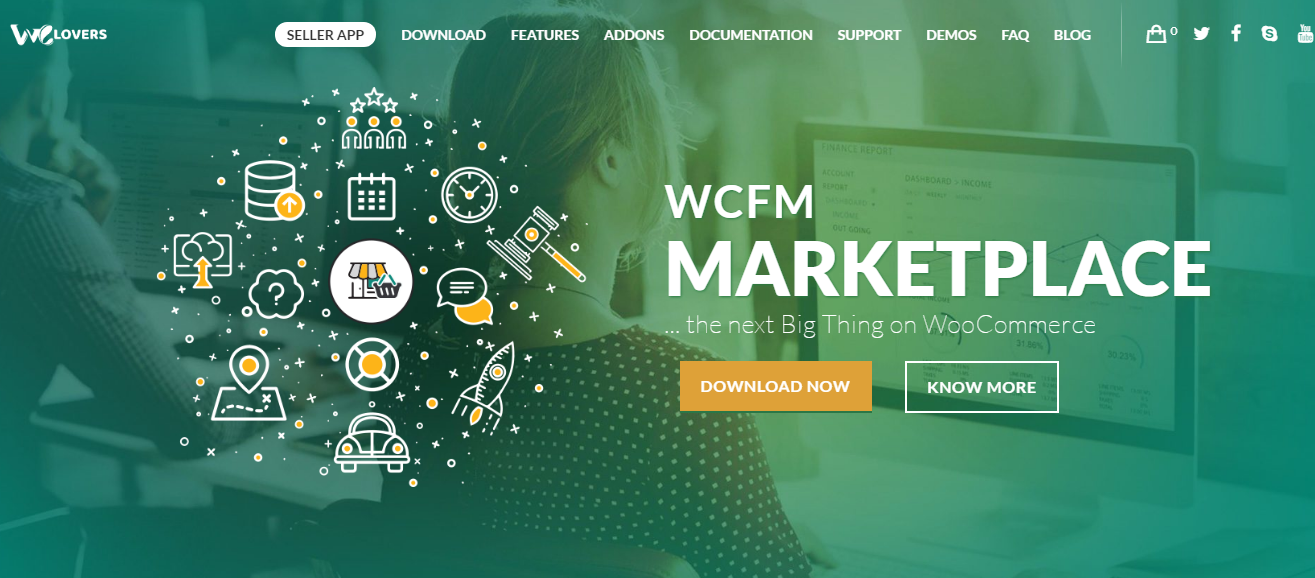 WCFM Marketplace Plugin was developed by WC Lovers. WCFM Marketplace is a WooCommerce based Frontend Manager for creating a multi-vendor marketplace with tons of features that will help you set up a multivendor eCommerce platform without much hassle. Some of WCFM Marketplace features are:
Seller verification
Easy Refund process
Easy Invoicing system
Discounts and coupons management
Shipment tracking
Wholesale and bulk stock management
The downside is that it is not compatible with many WooCommerce themes and plugins.
WordPress Rating
WCFM Marketplace has 4.9 stars out of five with 272 five stars.
Pros and Cons
Let's have a look at the pros and cons of both plugins.
Dokan Multivendor plugin
Pros
This multivendor plugin provides more than 12 great store widgets, which gives you control over the customizations and appearance of your store. It has the best-looking UI.
Every seller gets their stores with an exclusive URL.
Only Admins can access the Admin Dashboard.
Compatible with more than 75+ plugins.
Vendors can easily manage products, sales, and related functions for the front end.
Cons
The quality of service to customers is sometimes not up-to-mark.
Dokan is very expensive in terms of money.
This plugin does not provide many useful plugins, like flexible commission rates and many more.
There are a minimal number of shortcodes you can use.
Also Read:How to Create a Dating Website Using WordPress Plugins
WCFM Marketplace
Pros
This multivendor plugin has the most features compared to any other multi vendor plugin on WordPress.
Multiple add-ons support provided by the WCFM Marketplace extends the functionalities of your multivendor website; also, they come at a cost-effective price.
The payment options are very flexible and extensive. With the support of Stripe, Split Pay, PayPal PayStack, Skrill, and many more, it becomes effortless to manage payments.
Very flexible commission system. You can set commission parameters for both admins and vendors and create a commission policy.
The WCFM Marketplace is compatible with the most shipping plugins on WordPress so that you can have the most robust and smooth shipping experience.
Cons
It is not suitable with many WooCommerce compatible themes.
It does not play nice with many other WordPress plugins.
Customer response is relatively slow.
The customization price of many features is high.
To make WCFM Marketplace fully operational, we need two extra plugins, which are free but can make your website a little bit slow.
Similarities between Dokan multivendor plugin and WCFM Marketplace
They both have core WooCommerce support.
You get a Single site demo for all the features and extensions.
Both plugins provide an accessible withdrawal facility with a minimum number of days to pass before disbursement.
Generate many types of admin reports using the dashboard functions provided by both the plugins.
Both plugins have easy commissions set up for admins.
Vendors have multiple product categories to choose from.
Vendors can add their shipping methods.
There is a separate backend setting provided for the admin to manage to ship.
Vendors can generate a report overview containing store insights, store traffic, product sales reports, and much more.
Generate easy invoices, packing slips in the form of PDFs.
Introduce different product types such as simple, variable, grouped/bundle, etc.
Transfer different charges like payment gateway charges, shipping charges, and taxes to vendors using the functions provided by the multivendor plugins.
You can easily enable the privacy policy in the contact form.
Differences between Dokan multivendor plugin and WCFM Marketplace
| | | |
| --- | --- | --- |
| Features | Dokan Multivendor | WCFM Marketplace |
| Multiple widgets & UI customization options | Yes | No |
| Admin Dashboard | Yes | No |
| Withdrawal Limit | Yes | No |
| Built-in refund management | No | Yes |
| Built-in vendor registration form | Yes | No |
| Vendor email verification during registration | No | Yes |
| Commission set up by vendor sales | No | Yes |
| Reports about the top region | No | Yes |
| Reports filtering by-products | No | Yes |
| Reports filtering by categories | No | Yes |
| Flat cart discount | No | Yes |
| Built-in coupon management | Yes | No |
| Maximum spend restriction | No | Yes |
| Only buyers can review | No | Yes |
| Use product review as store review | No | Yes |
| Fund auto-disbursal | No | Yes |
| Support tickets & email | Yes | No |
| Vendor withdrawal requests by default | Yes | No |
| Order status for withdrawal | Yes | No |
| Built-in refund management | Yes | No |
| Display logs of all orders in admin reports | Yes | No |
| Automatic and duplicate page creator | Yes | No |
| Terms & conditions for the vendor in registration | Yes | No |
| Privacy policy for visitors | Yes | No |
| Vendors can add multiple categories | Yes | No |
| Default notification on product submission | Yes | No |
They both are good multivendor plugins in their way, but the main problem with the WCFM marketplace lies with its inability to be compatible with many WooCommerce themes and plugins. Not only that, giving too much control to admin over many aspects, including commission and payments, may be unfair to vendors who sell their products on the eCommerce portal.
Also Read: Benefits of Building an Open-Source Knowledge Base
Some must-have WooCommerce add-on plugins to boost your productivity
1. Woo Pincode Checker
With Woo Pincode Checker, add the functionality to the WooCommerce plugin to check the availability of a product in a specific pin code.
2. Woo Sell Services
Woo Sell Services add-on lets users sell their services as a product and various functions like vendor-customer chat, order management section, and much more.
3. WC Audio Preview
With the help of WC Audio Preview, you can easily add an audio description to your product and advertise it on your eCommerce platform.
Here is a list of a few more WooCommerce add-ons for you. Check them out
StoreMate Dokan: Our Dokan Compatible WordPress theme
Whenever we use a plugin, we have to make sure that the theme we use and the plugin is compatible with it. The StoreMate Dokan theme is made specifically for making your Dokan experience tenfold. You can build your own Amazon or Aliexpress in a few clicks using this WordPress Dokan multivendor theme.
StoreMate Dokan features
1. One-click demo import
Get started with a fully-fledged multivendor website in a few minutes by importing and downloading the demo website. , try our Reign Dokan sanbox to try before implementing in your site.
2. Incredible WooCommerce and Dokan support
With full integration of the WooCommerce eCommerce plugin and Dokan multivendor plugin, make the eCommerce portal of your dreams and build a vast vendor community of your own.
3. BuddyPress support
With BuddyPress, integrate a micro-community portal within your eCommerce portal. Let buyers and vendors interact on an equal level. Or you can use the PeepSo plugin instead of BuddyPress to integrate community features into your site.
4. Easy forum integration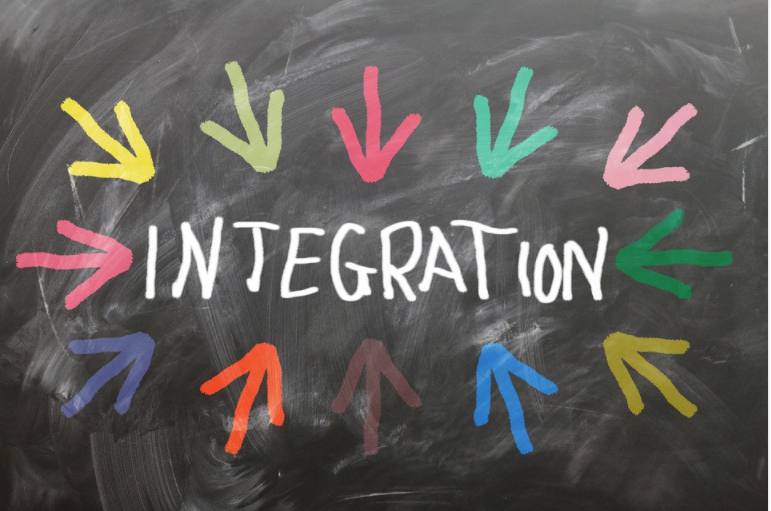 With bbPress plugin support, create multiple forums for discussion about various products or services you are providing.
4. Store listing layouts
Change the default catalog view to an engaging one with the features provided by the StoreMate Dokan theme. Not only that, you can quickly enlist all your products in a compact table and show it with more information to the customers.
5. Additional Dokan widgets
Along with the theme, you get exclusive and additional Dokan widgets for enhancing the multivendor plugin's functionalities. Some widgets are a vendor listing widget, a vendor with products widget, a category widget, and many more.
6. Multiple plugin support
With WooCommerce and Dokan multivendor plugin support, you can integrate many other plugins like GamiPress, LearnDash, LifterLMS, WCFM Marketplace, WP Job Manager, Elementor, and many more.
Some additional exclusive plugins are explicitly designed for the Reign StoreMate theme. You can choose your addon according to your desired multivendor plugin.
Reign Theme Addons
We have addons for both WCFM and Dokan which give extra features to your multivendor site. These addons work only with our Reign theme.
Reign WCFM Add-on
Reign WCFM add-on will let you use each and all features and functions provided by WooCommerce and WCFM Marketplace without much hassle. It comes with Single Product Page Customization, Mega Menu Support, and Additional WCFM Widgets. In addition, it has many more exciting features.
Reign Dokan Add-on
Reign Dokan add-on is created and optimized to create a superfast and responsive eCommerce portal and is most suited for multi-vendor eCommerce portals. You can easily manage and sell your products with enhanced support and features of the WooCommerce and Dokan Multivendor plugin.
The alternate theme for these Multivendor plugins: BuddyX
BuddyX is a free community WordPress theme based on the BuddyPress community plugin. It provides beautiful layouts, fast and responsive UI, along with many plugins support for creating the best of the class multi-vendor into an eCommerce platform. Generally, BuddyX is a free WordPress theme, but it also comes in a pro version.
Conclusion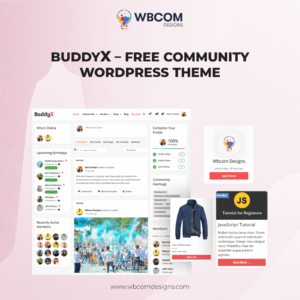 Now, to choose between the Dokan Multivendor Plugin and WCFM Marketplace is up to you. Decide what's best for your multivendor platforms, vendors, customers, and you, and choose between the two plugins or go for another if you want so. The WordPress platform will provide you hundreds and thousands of plugins, add-ons, and themes.
Interesting Reads:
How to Start Your Own Social Network Website?