Did you know Thrive ultimatum is an Ultimate scarcity Marketing tool? Yes, literally thanks to Thrive themes who made it possible. Thrive themes have launched their best ever scarcity marketing tool that can instantly increase your blog sales. Do you know? you can make your reader, feel the fear of losing something if he doesn't take action at the right time with the help of Thrive Ultimatum. Before starting how Thrive ultimatum can help you. It is necessary for you to understand what is Scarcity marketing.
What is the most powerful technique for increasing conversions?
Did you know? It is Scarcity. Internet marketers invented an artificial word by giving a special discount/offer on products or services which are going to start and close (limited period) on a particular date and time. Scarcity marketing is all about mental strategy.
This trick creates pressure on consumers' minds, this type of artificial urgency intends the consumers to buy the products even if they are not ready to buy it. Words which are generally used to pressurize the customers –
Limited Period Offer
Special Event Discount
Limited Quantity Discount
Special Bonus along with the product
I hope you got a fair idea about scarcity marketing, now we will jump into our main topic regarding Thrive Ultimatum.
What is Thrive Ultimatum WordPress Plugin?
As you know, until now I talked about scarcity marketing and its importance. Thrive Ultimatum plugin does all the things I mentioned above on our WordPress website. Yes, you heard me right seriously a big thanks to Thrive themes who made this amazing plugin for website owners. Thrive Ultimatum WordPress Plugin is another excellent scarcity-based marketing tool from Thrive Themes.
The scarcity technique helps marketers and product vendors to generate more sales. You can increase your conversion without needing any extra traffic. This ultimate plugin can easily Generate more revenue, generate more leads and increase more sales. Thrive Ultimatum has 4 types of readymade campaign templates that allow us to create a scarcity campaign within minutes of time.
We can build our campaign as per our needs. It can be in the following ways-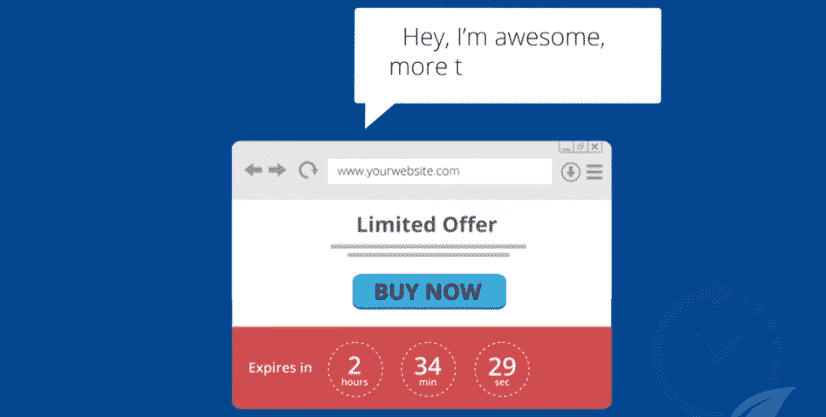 7 Day offer Campaign:
We can use it for specific days like 7 days, 5 days, 3 days, just set the start date and end date it automatically takes care of everything related to the campaign. This will create curiosity among customers. In the end, your website will get more clicks and more conversions.
Christmas or Halloween  Offer Special:
This template is used to create campaigns for events like Christmas, Black Friday, Cyber Monday, Labour day, and so on. As customers buy a product especially in festive seasons only. As they have the mindset on festive season products have discounts.
End Of The Month Special:
As the name suggests it is used to create campaigns which are offered on month ends to increase the sales conversions.
Features of Thrive ultimatum
Site-Wide campaigns with absolute dates: – This helps you set up an offer on a particular time period. All we have to do is just set up the campaign with the start date and end date, it automatically takes care of the rest of the things.
Evergreen campaigns: – This enables you to launch a campaign that stays there during the whole time but activates only when it receives triggers from audience action.
Site-Wide campaigns with rolling dates: – This helps you if you have a special discount or offer at every month's end or in the last quarter of the year.
All these scarcity campaigns are set and forgotten so that you don't have to remember the dates and come to activate them again. How is it? I honestly feel it is amazing.
You can run more than one campaign at a particular time with thrive ultimatum. Yes, You heard me right. Thrive ultimatum has so much to do. It allows you to run multiple campaigns without one coming in the way of the other. So what are you waiting for?
Integration
Thrive products are designed in a way that it easily integrate with other products. Thrive Leads, Thrive clever widgets, it helps to improve the conversions easily as per your need
Final Thoughts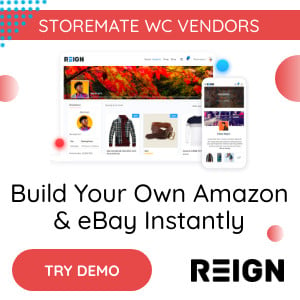 At last, I would like to say that thrive ultimatum is one the best plugin so far…I do recommend you to use this product for scarcity marketing campaigns, which improves your sales conversions. Please feel free to comment below for any queries. Thanks for reading.
Interested Reads:
Overview of Bare Metal Dedicated Hosting For Business Websites
Shopify WordPress Plugins 2021
Overview of Bare Metal Dedicated Hosting For Business Websites