Having your Membership Website is a great way to earn a good amount of money. A membership model offers users to sell their content across their website and lets them make around a million dollars per year. Platforms like Amazon, Spotify, Hotstar, etc., are well known to everyone. Content is not open to the public, so that's why the members need to pay them to gain access to the content. Precisely the same as this, WooCommerce Memberships are also used for restricting the site's content.
It's an easy-to-use, site-wide membership solution that brings your content, shop, and memberships together. Memberships allow you to create an entire membership system that's seamlessly tied to your store. You can restrict your content to members, but you can also "drip" that content over time to schedule when members have access.

WooCommerce Membership
This article will discuss the woo commerce membership websites, the features of woocommerce membership, and how to create the woocommerce membership community. Lets us have a look at the Introduction and features of a Woocommerce Membership Community Site.
1. An Introduction to woocommerce membership website:
Woocommerce membership is a plugin that allows WooCommerce store owners to create and sell memberships and assign membership levels to their users. The store owner can give discounts to the WooCommerce members based on their memberships.
This plugin is an extension for WooCommerce that allows you to restrict your content to only accessible members on your site. Customers can get access to membership by purchasing a product, registering for an account, or you can choose to only create memberships by manually assigning them to customers.
Memberships can restrict your posts, pages, and custom post types (such as portfolios) so that only members can access them. You can also limit WooCommerce products: Memberships let you prevent viewing a product or restrict purchasing to members while allowing it to be publicly considered. Memberships allow you to schedule when members should have access to content, known as content dripping. If customers sign up for a membership, you can determine how long they have to wait to gain access to certain content in terms of days, weeks, months, or years.
2. Features of a Woocommerce Membership Community Site
1) Sell or Assign Memberships
Memberships are not a specific type of WooCommerce product; instead, membership plans are created independently from products. This lets you determine how access is granted for maximum flexibility. You can assign 0 or more products (of almost any type) to a membership plan to support various kinds of memberships:
sell a membership as a stand-alone product — create a product for the membership, then tie the project to that product to sell it
grant access to a membership as part of a product purchase — i.e., buy a subscription for a metal box, get access to the recipes section for free
grant access to the same membership from several products (i.e., a yearly purchase or a monthly subscription)
assign memberships manually for an invite-only members area.
Also Read: Top 5 WordPress Membership Plugins 
2) Grant Content Access
You put a lot of work into your members-only content, so Memberships lets you schedule when your members should have access to it. You can drip content, which means that you can schedule when members should have access to your content. 
3) Turn Your Store into a Purchasing Club
Memberships let you create members-only products so that your site can become a purchasing club or let you offer certain products exclusively to members. You can restrict product viewing to members, which means these products will be hidden from non-members in your shop. You can also limit purchasing, which means that products are public, but only members can buy them.
4) Offer Better Shipping Options to Members
Members should be your most loyal customers, so giving them perks that encourage them to purchase repeatedly from you keeps them coming back for more. Memberships extend your accessible shipping settings so you can offer free shipping directly to your members while requiring non-members to meet other criteria (like having a coupon or minimum order amount).
5) Reward Members with Special Discounts
Since you may want to give your members certain perks, you can provide member discounts for all products, products, or product categories.
6) Automatically Show Members Their Perks
While membership management should be easy on you, it should be easy on your members, too. Members can find all of the information they need about their memberships in the Member Area. Members can access the area for any member from the "My Account" page by clicking "View." You can enable any or all sections of the member area to show members a list of accessible content (post and pages), products, discounts, and public membership notes. If a member has access to content in the future, the member can see the access date.
7) Import or Export Members
You have many tools to manage members within WooCommerce, but you may want to connect to other services, too, such as importing a member list into an email tool. Memberships let you export members to a CSV file so that you can get member data out of WooCommerce and into other devices.
8) Selling Memberships to Companies or Groups
This plugin adds to WooCommerce Memberships, letting sell access to a group of users instead of an individual.
Steps to set up a WordPress-based online woocommerce membership website with BuddyX and Buddypress

As we previously discussed the benefits of using a membership website, let's look at creating one. At this moment, I am going to assume that you are already associated with a hosting plan, have a domain name, and of course, WordPress is installed on your website. After you have accomplished all of those stages, you may move on to the next phase, which will turn your WordPress site into a fully functional membership platform.

To set up a membership website with BuddyX and Buddypress, you need to install and activate the theme and community plugin. For the theme, we will recommend you BuddyX because this theme provides you with a perfect layout and features for WordPress-powered online communities. BuddyX focused on BuddyPress, and it also offers several creditable integrations for learning and e-commerce platforms that take it to a different level. It provides you with a customizer option to change the look and feel of the site.
BuddyX is a community-oriented theme. It comes with various built-in options to control the appearance of your community website. You can easily tweak those options to brand your community website.
Also Read: Ultimate member vs Restrict Content Pro
3. Initial Setup of BuddyX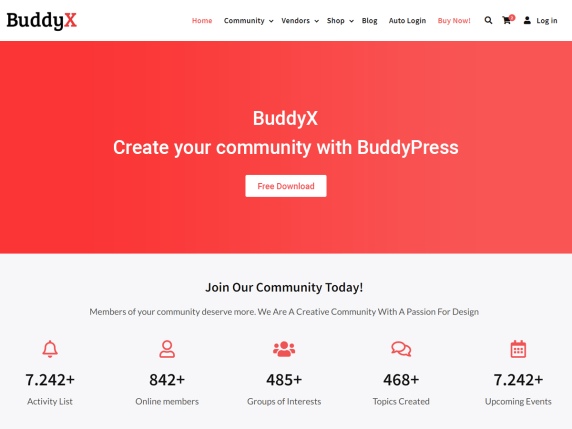 Extremely easy to set up with one click demo import process to get started. 
Head towards Dashboard >> Appearance >> Theme >> Add New. 
Type BuddyX inside the search bar. 
Now, install and activate the theme.
Follow the notice to install the required plugins. 
Activate those. 
Set up the Home Page
After activating the Buddyx theme, you can install and activate the BuddyPress plugin to create a social networking website. Buddypress provides you with a well-organized community with a news feed, updated user profiles, social groups, email invites, and member connects without any extra plugin added as Buddypress brings it all for you.
After this, now install woo commerce and woocommerce membership plugin to create a membership to restrict your site.
Navigate to dashboard > Plugin > Add new. Now upload the plugin " woocommerce membership" and click on activate the button.
Also Read: Proven Tips to Secure Your WordPress Website 
4. Set Up a woocommerce Membership Plugin
As we know, several plugins are available to set up the membership feature. Still, in our blog, we will use woocommerce Membership because this plugin makes it easy to create a membership site by providing easy-to-use features.
For installing a plugin, these are the steps for installation of the plugin:
Go to Plugins > Add New > Upload
Select the ZIP file you just downloaded
Click Install Now, and then Activate
Once you've installed and activated the plugin, you can go to WooCommerce > Settings > Memberships to configure the plugin.
5. Sell your membership
If you'd like to sell membership access, you'll need to create a product to do so. Memberships are not a particular product type; instead, they can be tied to any product on your site. This lets us support granting access to membership of any product, including simple products, a variable product, a particular product variation, a simple subscription, a variable subscription, a specific variation of subscription, etc. To sell your membership, create the kind of product you'd like to use to sell it. For example, if you want to sell a one-year membership to your site, then you can create a simple product with the membership cost as the price: 
We'll later tie the membership to this product. Once you've created the product(s) that you'll use to sell the membership, you can set up the membership plan.
6. Create a membership plan
There are three types of membership in woocommerce-membership -:
Manual Assign (Membership activate assign to any user manually)
User account registration (Membership activate when user registration)
Product Purchase (Membership Activate when user purchase product)
             
How to create Manual Assignment Membership
Go to WooCommerce > memberships > membership plan > add membership plan
Type Membership Name
1. General settings
Go to General Settings, and here: 
Type Slug Name
Choose manual assignment only option
Choose Membership length
2. Restrict Content
Restrict content means the content will not be visible to nonmember
Managed by different type: pages, post, forum, category, lesson, Categories, Tags.         
Restricted content is accessible by two types :
Immediately
Specify a time after some days ( you can choose the day)
                   

WooCommerce Membership
3. Restrict Products
Two types manage this
By Product
By Product category
4. Purchasing Discount
 Apply On Products
Applies to product categories.
5. Member Area
You can enable any or all sections of the member area to show members a list of accessible content (post and pages), products, discounts, and public membership notes. If a member has access to content in the future, the member can see the access date, report, add Membership.
You can also use expiration and renewal reminder emails to let members know of ending memberships and prompt them to renew or upgrade.
How to create Product Purchase WooCommerce Membership
Go to woocommerce -> memberships -> Add memberships plan
Enter Membership Name
1. General settings
Enter Slug name
Choose Grant Access Option As product(s) purchase 
Type the Product name on which you want to activate membership after purchasing the product and choose the membership length.
Also Read: How To Start a Community Membership Site
After that, all processes are the same as the above mention in the manual assignment.
2. How to create User account registration

1. Go to woo-commerce -> memberships -> Add memberships plan
Enter the Membership Name


1. General settings

i)  Enter Slug name

ii) Choose Grant Access Option As

user account registration

and choose membership length.
After that, all processes are the same as the above mention in the manual assignment.
3. Create/manage members
You can manually create members or view/edit existing memberships from the WooCommerce > Memberships > Members screen. Each member is a WordPress user and WooCommerce customer; the membership login and account are handled by WooCommerce. Memberships add additional information to the report, such as the Member Area.
4. Creating new content- WooCommerce Membership
Once your membership products and plans are created, you'll probably add new content or products to your site. You can quickly integrate them into your membership plans using the "Memberships" meta box. When you add any new pages, posts, or other content, you can restrict it to a specific project and customize the "content restricted" message displayed to non-members. If a rule already applies to the content (i.e., a taxonomy rule applies), it will be said and disabled from editing. You can edit it from the plan page. If rules apply, you can also opt to make this content public, which overrides all restriction rules for all plans to make the content completely public.

When you add new products, you'll see a different meta box. This is because you can restrict products to a membership plan, but you can also create discounts on the product for certain members, or this new product could grant access to an existing program. The product Memberships meta box, therefore, has multiple tabs to account for this. You can use it to restrict the product to a plan, grant access to an existing project when purchased, or set up a discount on this new inWooCommerce handles the membership login and account productinWooCommerce handles the membership login and account for a program.
Also Read: Create Social Membership Website Using Paid Membership Pro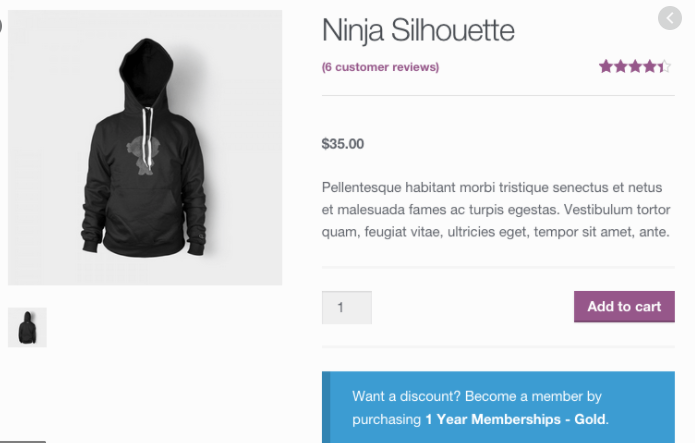 Wrapping Up….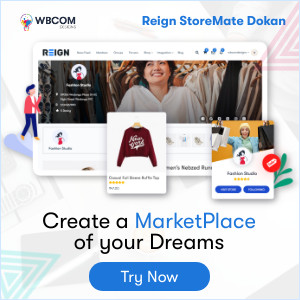 A WordPress website can be used to make money in a variety of ways. However, giving membership subscriptions are to report ads. Memberships Useful because it allows you to generate recurring revenue and gives you a lot of specialty and format freedom.
If you still have any questions about creating an online membership website, Leave them for us in the comments section below! WooCommerce handles the membership login and account.
---
Interesting Reads:
Top WordPress Payment Gateway Plugins For Easy Digital Downloads