Are you annoyed with your high website bounce rate? I can understand how tough situation it is actually I too suffered. So, it will easy for me to explain you each and every step in detail and show you the easy method how to reduce your website bounce rate- I hope the following tips will prove quite helpful for you.Let's dive in-
Before we can fix our bounce rate, we have to fully understand what bounce rate is. Bounce rate is the percentage of visitors who come to your website and leave without viewing any other pages on your website. If you look into your Google Analytics, you will see a percentage. If you're average bounce rate, for example, is 75%, this means that 75% of the people who come to your website leave after only viewing the page they entered on, whether it was your homepage or an internal page.
One of the best ways to analyze your website metrics is to see your bounce rate through google analytics. I use the very good WordPress plugin called Google Analytics Dashboard for WordPress where you can analyze everything through the WordPress panel.
Check out some more techniques, through which you can right away reduce your bounce rate:-
1. Focusing and Right audience
To build an audience is quite tough, and to find the correct audience for your website is more tricky that you even can't imagine. But always keep in mind that you are not attracting wrong users. Be aware of how your audience should be and deliver content that speaks to their needs and interests. This way you can easily get a target audience.Let's take an example-   If you sell clothes, optimize for keywords related to "clothes".The goal is that visitors looking for clothes are your own visitors and yet you will have decreased your bounce rate. How simple is that isn't? Try out once.
2. Navigation of your website is necessary
It hurts bad when a visitor comes to your site. Leaves before clicking another page. So, how do you involve beyond your first viewed pages? Here is the way out. First start by presenting your homepage and browsing, first and foremost keeping your visitors in mind. Think about what is their interest. You can simply use attractive pictures to help every point of view or product and use a large call to actions.
3. Show them what they want to see
This is an essential point. To keep your audience engaged.First, show them the content they want to see.Trust me! You can get new visitors.Show them targeted messages to visitors when they show an intention to leave your blog, which encourages them to take action without interrupting their content experience.
4. Mobile-friendly Website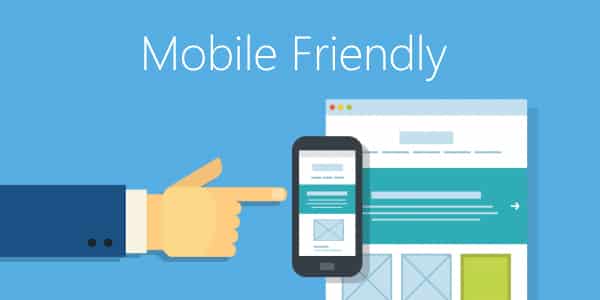 As you can see everyone's Smartphone user. So, for you, it is necessary that your website should be mobile friendly.If your site is not yet mobile optimized.You're begging for high bounce rates.Testing your website on mobile is very is very necessary. In today's world, everything is on mobile you can start up your business anytime anywhere with mobile.
I hope my steps for reducing the website bounce rate are quite helpful for you. Tell me in the comment section what worked best for you. And which of the above technique you want to imply for future. Keep rocking.