When you're trying to sell something online, irrespective of being a service or a product, you'll need a solid and a good copy. The thing is as simple as this. But in reality, the situation is not this simple. Writing a copy for word press site to sell something is a classic example of the phrase easy to say, but hard to do. When you copywriting WordPress then it requires a lot of attention. A good copy can lead you to the zenith, whereas an unconvincing copy may lead to a disastrous situation.
Copywriting Mistakes That Can Drive Audience Away
1. Features Are Important Not the Benefits
When you are copywriting for your WordPress site in order to sell something, always keep in mind that viewers make the decision depending upon their desire and emotion. A lot of copywriters make a common mistake by giving mammoth focus on the benefit but not on the features of the commodity. You will get your work done at a blazing speed if you can let your viewers understand why the product is useful for them. Thus align your services and products according to the desire of your viewers.
2. Visitors Don't Care About Your Credentials
One of the most prominent mistakes that often you may do is beefing up your piece with a lot of your credentials while doing copywriting. Viewers don't need them at all. They are not at all interested in your degrees and achievements. Give them what they want; give them details and usefulness of the product.
3. Failure in Building Social Credibility
Your prospective clients won't care to work with you unless they grow a trust in you and your copywriting. WordPress being the first place to interact with your potent clients, there must be a good copywriting that can help you to grow your social credibility. Serve your viewers according to their needs and tastes.
4. Lack of Specific Focus in the copywriting format
If you fail to clearly specify what you want to sell to your viewers, then there is no point in copy-writing. In order to stand out from the crowd, value of your proposition makes a strong stand. It will help your viewers to understand why and how you can serve their needs.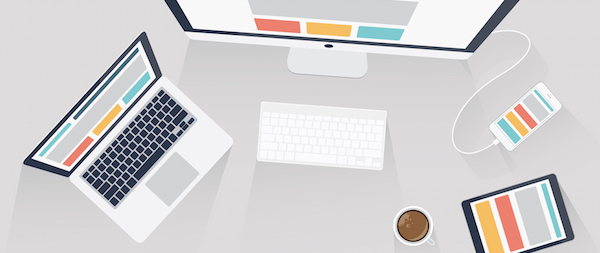 5. Selling to the Wrong Target Group
If you are trying to speak with everyone through your copywriting, then you may end up like speaking with no one at all. Thus, before writing a copy, make sure that you have decided for whom you are writing. Put some extra emphasis on writing a new copy if you fail to decide your target audience. Otherwise, copywriting won't cause you a grand success. After all, it's good to put a little extra effort rather than writing a copy which doesn't help you to close a deal at all.
6. Failure in Serving Specific Needs
There is a possibility when you're copywriting, you may fail to understand and serve according to the specific needs of your visitors. This may drive them away from your WordPress site resulting in a complete disaster. Do not promote any vague promise to attract more traffic to your site.
7. Overhype Is Dangerous
When you are copywriting, keep in mind that whatever promise you do to your prospect viewer, you are able to fulfill them for real. This will endorse your credibility and delight your prospective viewers.
In order to master the arts of copywriting, lots of attention and tantrum may appear in front of you. This may diverge many potent visitors from your WordPress site. But don't get upset. After all, failure is the pillar of success. Try to keep in mind these tips and avoid these common mistakes as much as possible so that your copywriting becomes a super-duper hit.
Interesting Reads:
Top User Activity WordPress Theme4
BuddyX Multipurpose WordPress BuddyPress Theme Review
Best Chat Widgets for Your Website