Everything you should be aware of when considering the trending membership management software. A community-based organization requires a straightforward method to manage events, members, and other content. But it's not only about streamlining the administrative tasks of your company – it's equally about engaging with your community, and creating new revenue sources.
In this article, we'll assist you in selecting the most effective software for managing your membership.
What is membership management software?
The days of digging through stacks of paper and looking at spreadsheets until you get cross-eyed have ended. Software for managing membership has revolutionized the model of membership businesses by providing the features and tools needed to establish a flourishing online community.
The most basic options let you track and manage members or subscribers. However, more advanced solutions allow you to communicate directly with your intended audience through messages, email, and much more.
Beyond these basic feature sets, there is a myriad of possibilities based on what platform you select. If you're creating an app for managing memberships or a website, you could utilize this to solicit subscription fees, donations, or even to create an online retail store.
Additionally, you can use analytics to help you keep track of the condition of your community, as well as live streaming that allows you to broadcast your training sessions or events live on the internet. It's also beneficial to have a central location where you can save all your content, which includes those that are shared or shared through your users.
What are the advantages of membership management software?
Software for managing membership gives customers a more immersive experience customers and doesn't have to be confined by physical space. For example, fitness trainers or business coaches might offer online training via live streaming video. Naturally, this opens up many possibilities for local clubs and entrepreneurs who want to establish an online-based business.
Customers won't be the only ones to gain. Selecting the right software helps you manage your company. It takes away all the tedious administrative tasks and lets you manage your participants, events, and other content from one location. It also increases efficiency, not to mention the opportunity to connect with your members directly. This is much superior to relying on email!
Find out what your public wants
There are no two audiences that look alike. The members of a fitness club will have distinct needs and want that are different from volunteers working in the field of charity, for instance. Since the members of your community are the ones who ultimately decide the future performance of your community, it's crucial that to conduct your research before. You could try reaching out to existing customers through conducting surveys, but here are some ideas to get you started:
Also Read: How to Create a Dating Website Using WordPress Plugins
1. Learning and training events
Online courses and events Learning and training are not limited to the traditional classroom. If you've got the expertise of your own to pass on, you may utilize live streaming to conduct your classes online. You can even charge a fee to access the classes.
2. Local Business
Let's suppose you run local gyms like Terry trainer. There are lots of people who aren't close to you but want to attend training sessions online. Software that allows live streaming is a great way to get there.
3. A sense of community and social wellbeing
A feeling of belonging and social well-being is normal for people to want an authentic feeling of belonging. It's unlikely to happen on Facebook, which is a crowded platform, particularly due to privacy issues.
4. Small size business
Every small-sized business could benefit from creating an online community around its brand. This is also true for organizations like Action for Happiness that wanted to establish an uninvolved and safe space that members could talk about sensitive issues like mental health.
5. An easier way to work as a team
A more efficient method to work in teams with so many of us working at home, it can be easy to lose sight of our work commitments and be productive in a world of endless interruptions.
6. Internal community
It is also possible to create an internal community of members for volunteers, employees, or students. It will be easier to share documents and other information as well as keep members informed of forthcoming events, or just chat via an online watercooler.
7. A space to share feedback and suggestions
If an individual customer wishes to provide feedback, they'd like to read it. Likely, they're not likely to write an email and a small percentage of them will be willing to leave a review online.
8. Customer Approach
It is important to adopt a focus on the customer, drawing from the opinions and feedback of your customers. With real-time messages and upvoting, surveys, and polls you can utilize your community to gather valuable feedback. It may provide the next exciting product idea!
9. Self-service customer support
Support for customers via self-service If your company is expanding rapidly or the products you offer are complex, it's not time before your customer support or technical assistance teams are trying to keep up.
10. Membership community
A membership-based community is an excellent way to boost the level of support for your customers by offering them the opportunity to assist each other. Of course, there's no better method to stay connected than through instant messaging and live activity feeds.
There's a good chance that you'll require software for managing your membership that can do more than just those things. With a comprehensive solution, you'll be able to make managing your business more efficient and provide a fun, community-oriented service that your customers will enjoy.
How do you choose the best software for managing memberships?
Now that you have a better concept of the capabilities software for managing membership can offer and what it can do, let's examine the options and levels of customization you'll need. If you're in search of the software for your membership website or software for managing your membership below are the main characteristics and functions you should be looking for:
1. Community management tool
All-in-one community management tool sprawl can be described as a popular expression in the world of software that means having too many applications and systems until it becomes an obstacle to productivity. So, if at any point, you'll need only one solution that covers everything.
2. Membership management software
Software for membership management is more simply a member database. It must include all the tools you require to organize and interact with your members. Don't be afraid of having one application for managing the members of your community, another app for engaging them, and a third to stream online events.
3. Easy customization and branding
Simple customization and branding every community has a brand and a purpose. When you look at the major social networks, these two aspects are often overlooked in the digital chaos. However, your membership management application should be yours only yours.
4. Customize your community
The ability to customize your community doesn't have to come at the cost of sacrificing functionality. If you select a white-label platform you'll be able to add your brandings like logos, colors, and specific menu items. So, your company's name is always front and center.
5. Integration with your business apps
Integration with your business applications, For example, let's say you've got social media apps however, you would like to mail an email to each member of a specific group. In this situation, the final thing you'd like to do is copy manually all the contact details of the app into your email program.
6. Did we mention the proliferation of tools?
Although you shouldn't think of having one tool to handle every business activity, however, the right integrations can simplify the process. It's the reason it's better to pick software with an open API, allowing it to work with other software.
7. Member analytics and management
Management and analytics for members Management of your members it's great for allowing your members to meet each other and interact with your brand, but it's not going to aid in the growth of your business when you're lost in the darkness.
8. Success Count
The success of your business depends on having the right information available to you. By this, we don't only refer to a database of members. It also involves managing and modifying your members through the setting of the roles they play and permitting them. Analytics are also required to understand the community's needs and a library of content to keep everything in one spot.
Also Read: Benefits of Building an Open-Source Knowledge Base
9. Monetization features and opportunities
Monetization options and features Membership software provides the perfect way to stay connected to your community and can affect your earnings in more specific ways.
10. Compatible platform
If your platform is compatible with web-based payments, you can sell goods as well as services direct to the community you serve. For instance, a sporting team might offer memorabilia on an app for community members. Other companies might provide premium subscriptions online training sessions or even exclusive discounts for loyalty.
You're likely unlikely to accomplish the majority, let alone all of this when you're relying on a website for membership and email. These channels can assist you to expand your reach however, there's no better method to keep all of it together than to use comprehensive tools for managing membership.
Trending Membership Management Software
Reign theme is one of the top BuddyPress Themes in many ways. The stunning-looking community theme launched in November 2017 and has an array of features. Its Demo of the Reign theme is a masterful job of promoting the theme and the possibility of creating websites similar to the Reign theme without the need of developers or any programming abilities. I guarantee it! Since I've taken an initial test drive and looked deep into its options and capabilities. It's not just that If you're looking to create an online community or social network site with BuddyPress then, this theme is the one for you. Provides groups, activities forums for members, and with these themes, you can easily develop anything related to your community. Check out this amazing BuddyPress Demo and know it yourself.
TRY REIGN LIVE – WordPress Community Theme
Live Demo
Let's dig deeper and gain a comprehension of this topic.
Reign BuddyPress Theme
You can produce your veritably own social network for your company and use it to grease communication and collaboration among workers.
Being a multi-purpose community theme, you can use it for numerous purposes, including online shops, business-related websites, creative portfolios or you can snappily produce your class spots. As I formerly explained to you over, this theme has a strong community element.
Let's explore the Reign BuddyPress theme and find out How futuristic it's for your brand!
Why should you choose Theme Reign?
There are many reasons to select Reign. If you're hoping to expand your business to new heights you must get in touch with the people you want to reach. This is where Reign is!
Reign is a top WordPress theme for you because it allows you to:
1. Create a social-community website
Start by creating your online community by utilizing attractive and engaging social network features that let you connect your brand to the people you want to reach. This lets you provide an online social network that allows you to learn more about your target audience's needs, concerns, and needs, as well as their interests and behavior.
2. To develop a social-learning website
In addition to creating an impressive social community site, it is also possible to convert it into a learning community. Social learning communities help to keep students active and engaged while they learn.
3. Create a social marketplace
The best part is that you can offer your products to members of your community. Reign offers built-in integration with WooCommerce, Dokan & Easy Digital Downloads, which allows you to market your products to members of your community. By doing this you can turn your website for community use into a marketplace for social media.
Features Of Reign BuddyPress Theme
An Incredible WordPress Theme for BuddyPress.
Drag-and-Drop Page Elementor Builder.
Easy to Set Up & Customize.
Fully Responsive.
Multiple Member & Group Directory Layout.
Multiple Member & Group Header Layout.
BuddyPress Customization Options.
Inbuilt Social Profile Module.
BuddyPress Extra Widgets.
Stunning Header Layouts.
Seo Optimized WordPress Theme.
Translation & RTL- Ready.
WooCommerce Ready.
bbPress – Forum Ready.
rtMedia Ready.
Numerous Font Awesome Icons.
BuddyPress Member/Group Rating.
Share activity on Social Media with BuddyPress Activity Social Share.
WordPress Plugins that are supported by Reign Theme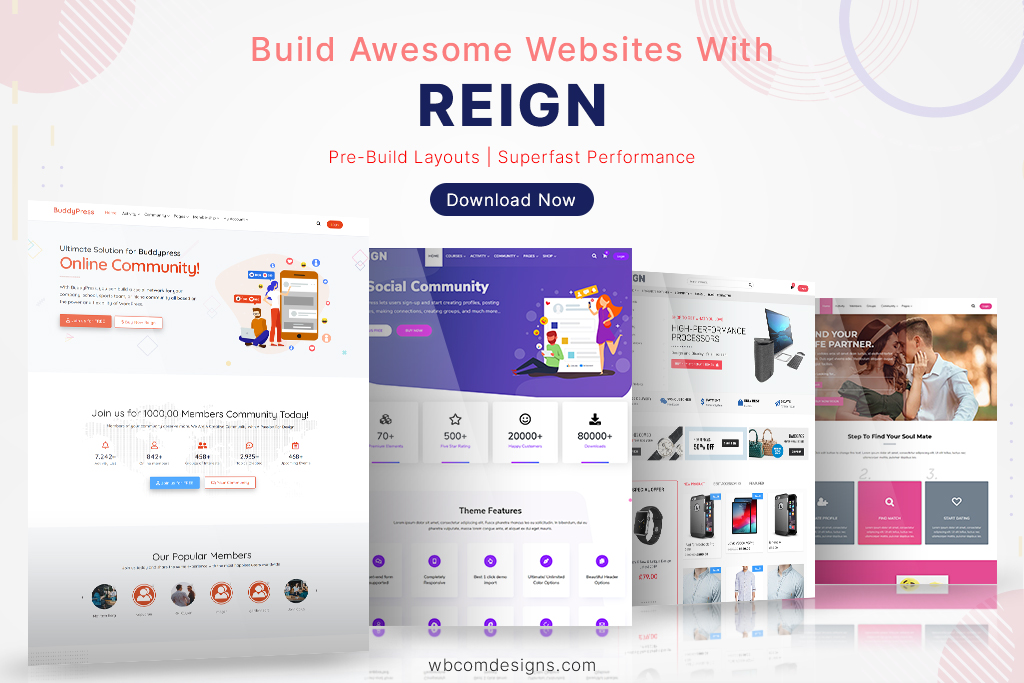 A theme that provides support for a variety of WordPress plugins is regarded as an extremely adaptable WordPress theme. It is also an adaptable BuddyPress theme with support for the most popular WordPress plugins to enhance the capabilities that come with WordPress websites. These plugins that Reign comes with support for comprising BuddyPress, PeepSo, LearnDash, LifterLMS, Dokan, WooCommerce, GeoDirectory, WP Job Manager.
Additionally, Reign is also compatible with other WordPress plugins. Reign theme is also fully compatible with a variety of other robust WordPress plugins, including Paid Membership Pro, Easy Digital Downloads, and much more.
BuddyPress Add-ons to Expand Your Community Website
If you are looking to expand the capabilities on the functionality of your BuddyPress website and enhance its interaction, user-friendly, and engaging Try BuddyPress extensions.
We've created several BuddyPress Add-ons to help improve the performance of your site. Try these
How to create a membership management app
There are many methods to develop and release membership management software, however, it's unlikely that you'd like to create entirely from the ground up. Also, it's not feasible to use different applications and platforms that attempt to keep your group together.
Yes, it's technically feasible to create a community-based membership website using a well-known CMS. (CMS) similar to WordPress however, you'll require several plugins, many that cost money. Additionally, it's unlikely to be a pleasant experience for users with a small screen.
We recommend using a white label application that you can modify to suit your requirements and be launched quickly, without costs associated with hiring developers for software.
Conclusion on Membership Management Software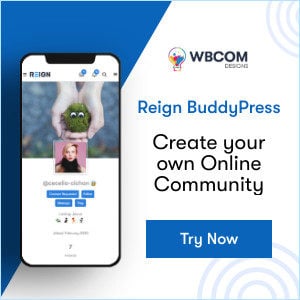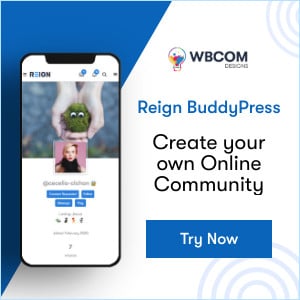 The majority of software for managing memberships is created to be used in a back office and you'll require a separate platform for your community that your users can use. With our software, you can create a mobile-centric user experience that allows you to have full control of your community.
Here's a summary of the key points we learned:
Consider the specific requirements of your target audience.
Select a complete, mobile-centric solution.
Make a list of your integration and feature needs.
We grant you total control over your member community to boost the number of members and boost your revenue.
Interesting Read:
10 Essential BuddyPress plugins For a Community Website
The Best Premium WordPress BuddyPress Themes
Useful Hacks And Customizations For Your BuddyPress Powered Website Via Reign Theme