A powerful online learning course creation and management tool, called LearnDash. Has brought an evolution to education on its own. It is just a WordPress plugin. But has the capability of adding an online course marketplace to your website.
Do you want to create an independent eLearning site? Then why do all the work like building, marketing, and maintaining? When you can just sell online courses, like Udemy and Coursera. All you got to do is create a course marketplace.
What is a course marketplace exactly?
First, we need to understand how a course marketplace works. Which will then help us in building one.
Course marketplace is actually a library that displays courses by multiple authors. Courses are categorized by filters like subject, language, author, free, premium etc. These allow end-users to find the perfect course for them and enrol for it instantly.
The marketplace host usually takes a cut from an instructor or teachers income per enrolment. Hence, the three factors important to the creation of a successful course marketplace are:
Instructors have the permissions to create a course.
Having communication forms for student and instructors.
Managing revenue.
LearnDash has a very efficient and feature-rich LMS system. While its add-ons and integrations increase the list of features offered by the plugin. The biggest advantage that comes with using LearnDash for creating an online course marketplace is that all its add-ons and integrations run with one another efficiently.
Now, let's talk about how to make your online learning course marketplace.
1. Setup WordPress and LearnDash LMS plugin
The very first thing you will do is install and set-up WordPress. Given that you are looking to create a website to sell courses and learning material, you have to install the best LMS plugin for eLearning and course marketplace creation, LearnDash.
Installing both of these solutions is quite simple. Follow the WordPress setup guidelines to install WordPress properly and then head to the LearnDash LMS homepage and set-it up, using this guide.
2. Create an eLearning Course Marketplace
a. Set-up a Theme:
Having installed both WordPress and set-up the LearnDash plugin. The next step is to get a theme which suits your vision supports the LearnDash plugin and allows course marketplace creation. There are almost a dozen of LearnDash themes to choose from. Our suggestion is to go with Reign LearnMate LearnDash. Reign will make your courses more visible with its grid and listing options. The distraction-free reading mode is a blessing for the students. It will remove all the unnecessary section of your site when they start a course. And their unique course layout options (Udemy, Teachable and Default) are the definite reason for its popularity and success.
b. LearnDash Create Courses:
LearnDash takes care of course creation on its own. Because it is built solely for creating online courses and hence is comparatively easy. With LearnDash comes the support of regular, lesson-based courses, to multi-tier, course bundles than can be drip-fed to students.
c. What Instructors can do:
Instructors can also make quizzes and assignments that will be used to evaluate the progress of the students. And then depending on the subject, there can be prerequisites which need to be met for the student to progress, links to external resources like articles, videos and PDF documents. Creation of courses is very simple and no coding knowledge is required whatsoever.
d. Permission to Create Courses:
Your LearnDash course marketplace needs permission to allow external instructors to sign up, create and conduct their courses.
This drawback can easily be solved by LearnDash Dashboard plugin addon. This plugin addon gives the admin, instructor and students a dashboard of their own. Allowing easy manageability of anything related to their course, lesson and ability to contact another person. Commission calculation and reports on revenue generation are also offered by this addon. Course-specific and student-specific reports for instructor and site owner are available with pie graphs and detailed student wise report for each specific course. It also provides an activity feed which shows all student activities on the right-hand side of the screen. And yes most importantly a front end form for the direct registration of the instructor.
Also Read: Car Repair WordPress Theme
e. Build Student Communication Methods:
Communication is the key to success for any online education course or course marketplace. Instructors and students need to be in regular contact to address their queries and have discussions in order to clear their doubts. And just like real life all students cannot clear quizzes or understand lessons. Hence it is important to get in touch with them personally and to help them through their problems. Which can only be done via establishing a communication medium between the instructor and the student.
This capability is added to the LearnDash plugin via the PeepSo LearnDash Integration. This add on enables a window for dialogue amongst the instructors and students. They can now view information on their individual profiles and share their progress with the community members. Fostering a competitive environment for the students to learn, grow and achieve more. There are dedicated tabs for Courses, My Courses, Instruction, Courses and Certificates for members.
Owing to the added capabilities by LearnDash Dashboard plugin addon. Admin, instructors can send emails to their students. And the BuddyPress integration will allow sending and receiving private messages amongst students from the dashboard itself.
Apart from these communication methods, students can also take down notes using the LearnDash Notes addon. LearnDash Notes extends the functionality of the LMS plugin to grant notes to be taken for courses, lessons and topics. Students notes will be displayed on specific pages such as their LearnDash profile. They can also be displayed on Student Dashboard because of the support to LearnDash Dashboard. Instructors can add their feedback to the notes as they are visible to instructors and admin alike. 
Also Read: Best WooCommerce Apps For Your Online Store
3. Revenue Management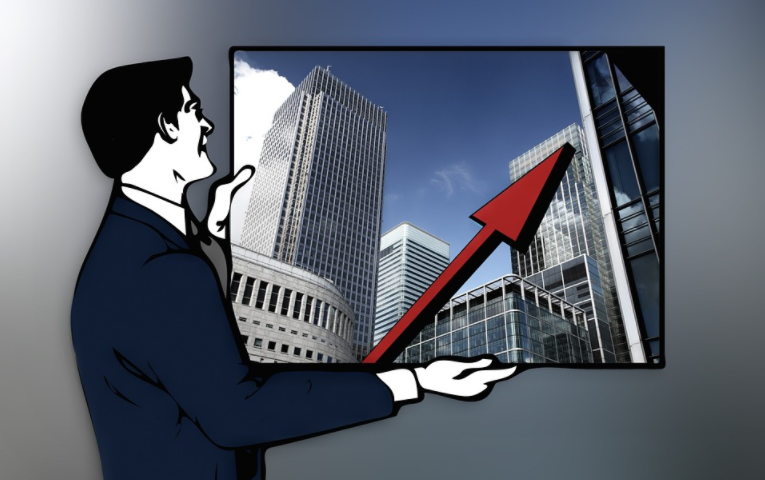 Online course marketplace has different ways of generating income for the site owner. And just like every other business owner, we know you are searching for the answer to:
How can I earn through this?
You can add and sell courses of other people by charging a small percentage from every sale. Or you can sell your own courses.
But we understand that you are starting this online learning marketplace to save yourself from the headache of creating lessons and modules. Hence what you will go for is the first option.
Where the commissions will be awarded to the site owner on every sale and the instructor gets the rest of the amount on every single student enrollment.
Final Words
The market is saturated with options to create an online eLearning website like Teachable, Thinkific, etc. But when we talk about creating an online learning course marketplace the only real solution is WordPress combined with the LearnDash LMS plugin. Now once you start with the LearnDash plugin it is only logical to take the Reign Theme, LearnDash Dashboard, LearnDash Notes and PeepSo LearnDash integration. In order to realize the full potential of your website and bring a platform like Udemy and Coursera to life.
Interesting Read:
BEST WORDPRESS MEMBERSHIP PLUGINS