Selecting a LMS for your E-learning system is a quite difficult task. It requires a deep research and a well prepared checklist you wants in your system.
We have multiple LMS available in market like LearnDash, Lifter LMS, Tutor, Sensai, Tutor etc, But it totally depends upon your requirements which plugin you want to use.
LearnDash is one of the popular LMS plugins to setup an online learning system.It covers almost all features that a learning management system needs.
It is the best available solution. Learndash is a paid plugin with these available pricing options.
You can buy this LMS plugin for a single site in 199$ basic package. It provides you

unlimited courses and users: Create as many courses and users you want.
course content protection: Content is only available to enrolled users.
Drip-feed lessons: Schedule lessons to become available on a specific date or "x" days after enrollment.
Advanced Quizzing: Choose from 8 different question formats
Certificates & Badges: Award certificates or badges for completing lessons, quizzes, or courses.
Course Forums: Private-access forums for those enrolled into the course.
Email Notifications: Automatically trigger email notifications based on course activity.
Free Integrations: Access to a growing list of integrations with other popular applications like woocommerce, BuddyPress, EDD and much more.
Unlimited support and updates for one calendar year.
Instantly clone the entire LearnDash demo site.

With Plus package in 229$ it provides you all the basic features with some extra

Up to 10 Site Licenses: Updates & Support for LearnDash+ProPanel on up to 10 sites.
Includes ProPanel: ProPanel enhances your LearnDash admin experience by consolidating reporting and assignment management, giving you the ability to send course specific communications, and showing the real-time activity of your courses.

See real-time activity as users take your courses.
Approve, delete, and manage all assignments & essays.
View and download user course progress & quiz results.
To know more about Learndash pro panel, Click here.
With Pro Package in $369 : you can get all the features for an unlimited number of sites.Updates & Support for LearnDash+ProPanel on unlimited sites.
We will show how to setup a simple learndash course step by step
Install LearnDash Plugin :
Purchase the plugin and install it in your site. Click here to know how to install a WordPress plugin. Now               you can see we have installed the plugin and activate it.
Learndash Install and activated
Now go to Dashboard and click on Learndash LMS. It will open the first option of setting up the course.
Plugin setup
LearnDash Course structure is as follows:

Course Hierarchy

So, first of all, add some categories before adding the course.To add the course categories navigate to Courses >Settings > Course Categories and add a new category.

             Add New Category

Now Click on Add new and start creating a course.Follow the steps mentioned in the image.

New Course

As we input like this

We can set a featured image to course

 Now Its time to set lesson,topics and quizzes via the Course Builder options.
Add Lessons, Topics and quizzes
As We input like this
4.Now click on Setting tab to add course related settings.
Display and Content options

Course setup options

Now implement Course access setting.

                  Course Access Setting
3. We can set course prerequisite on the basis of our requirements.

             Add Course Prerequisites
           4.Now set the order in which the course content will be accessible to the enrollees.

         Course Navigation Setting

Create/Update a Lesson
Create a new lesson and link it to your Learndash Course OR Update the Lessons that you had added before          using course builder.
Lessons Listing
So, first of all, Let's explore the settings  first

Lesson Settings

Lessons Taxonomies :

With this setting manage your lesson with different types of learndash taxonomies.Following are the taxonomies included under lesson settings:
1. Lesson Categories : Enable to include categories into your lessons
2. Lesson Tags : Enable to include lesson tags into your lessons.
3. WP Post Categories : Enable to include post categories .
4. WP Post Tags : Enable to include Post Tags.
                                   Lessons Custom Post type options:
With these settings control lesson post type options.
1. Lesson Serach : Enable Lesson search on the basis of Logged in users                                                                                                only or enrolled users only
2. Archive Page : Enable/Disable Archive Page.
3. Editor Supported Setting: This setting includes following options:
a. Featured image
b. Image
c. Custom Fields
d. Revisions
Now Click on Add new and start creating a lesson. Follow the steps mentioned in the image. Associate the course and publish. Create some more lessons and associate it with the same course.

Add Title and content of lesson

Lesson Setting : Display and content option

Lesson Setting :  Lesson access setting

Create/Update Topics

Now it is the time to create topic and link it to the lesson and courses. or update an existing topic.

Topics

Topic List
You can see all the topics listed here. These can be edited later. On the top right corner You can see Add New button to add a new topic.
Add A new Topic

Topic Settings

Topic Settings
Display and Content Option: Add topic material, Videos,Assignments etc.
Topic Access Settings: From this setting attach the topic to lesson and courses..

Create/Update Quizzes
Give a name to the quiz, add content, set featured image etc.
With Course builder settings, add Question and answers in the created quiz.
Learndash gives several types of question to be added under quiz. Essay is one of them. Submitted essays will be available to view on admin dashboard.
Learndash provides a new feature of groups , You can create a group, assign courses,users into it, Manage the settings and much more.
Add course titile,Content Featured Image, Categories,tags etc.

With these settings add course material, Certificate, course content and much more.
Manage the group access setting.
Assign Courses into Group
Assign courses to group. If you enable automatic group enrollment, Then users will be auto enrolled in group in case they enrolled themselves in an associated course.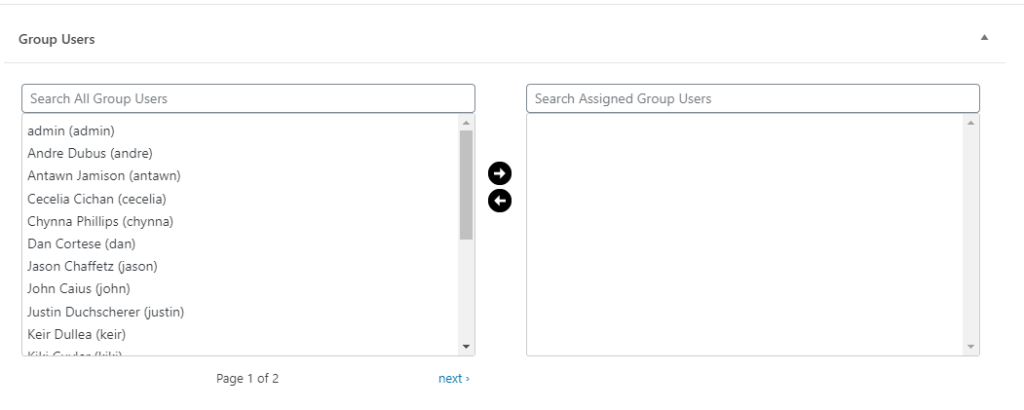 Assign users to group. Assigned users can will be auto enrolled to the group.
Alright! Now you can continue with your Learndash setup.