SEO still holds the utmost importance in digital marketing success. According to a 2018 report from BrightEdge, organic search is the major source of traffic for websites globally. Google generates around 80 to 90% of mobile search traffic.
However, with the SEO entering the mainstream, more SEO clients understand its functions and its ability to facilitate business. A good SEO practice enhances the user feel and functionality of your portal. Users place their trust on search engines that have high visibility in the top ten rankings and a website's credibility increases based on the searched keywords by the user. It is essential to know precisely what a user is searching for and then tailor the webpage to cater to their specific requirements.
Fatal SEO mistakes that you should refrain from committing in 2022
While incorporating your SEO planning and remain on top of SEO trends.
# 1 Unfulfilled Search Intent
Your content may be informative or useful, but if it does not properly target what your users are searching it will not prove beneficial to them at all. You have to consider the search intent of your target audience to make your efforts successful. Search intent relates to the purpose behind the search. Your content, as well as the site, should fulfill this intent through a solution by knowing the mindset of the searcher when they are looking for something. Your site requires to provide the answers to such a thought process of their users.

# 2 Do Not Omit 'Google Business' Listing
A significant SEO mistake is not handling properly by Google My Business listings. Optimize by claiming your Google My Business Listing. Make it certain that every detail you add in your My Business account must tally with the details provided by you on your website. Improper details destroy your listings and damage your rankings.
You should cautiously make your description of business with the essential details and keywords – involving your city at the front of the specifications. Google actually reviews the description of your business so as to ascertain that individuals are spamming or are deluding. As Google values 'near me' searches, there lies the biggest scope for minor businesses to claim their location, offer every information and reply queries as they come in.

# 3 Ignoring Meta Descriptions And Page Title
On many occasions, websites contain 'Home' as their title of the page. Improving the titles of your page and including meta descriptions are simple things to rectify and very significant for SEO.
Many CMS systems of the website can alter it by default but are generally neglected when the owner of a nominal business is creating their own site.

# 4 Missing Out On Branding & Brand Searches
Brands are the happening solutions and are preferred by Google too. In current times, SEO is not limited to only receiving traffic, but also building brands. If you desire to be a winner of the game of SEO and create a profitable brand, you do require to concentrate on branding.
Try to increase your business through brand searches. As more individuals begin searching for your brand and business on Google, your ranking on top occurs automatically. This becomes a lasting strategy to expand your business and reinstate your brand authority.

# 5 Lack Of Focus On Branded Anchor Text
Anchor texts contribute towards SEO and comprise a significant component of your link building efforts. Though you may receive plenty of backlinks from credible sources, the anchor texts of such links become important.
You may apply anchor texts that concern your blogs or webpages. Moreover, by omitting the branded anchor texts, you may not succeed in enhancing the authority of your brand. Branded anchor texts are useful in consolidating your brand identity and can be useful in ranking your brand higher on search results also. In addition, branded anchors appear more natural compared to keyword concentrated anchor texts.

# 6 Pay Attention To Structured Data And Search Functions
Structured data makes you distinct from the usual crowd, particularly when you arrive at the starting page of the search results. Using structured data can make your search result feature above the first search result. Furthermore, the result would appear magnified in contrast to other listings and can well become the favorite choice of your searchers.
Likewise, you should also focus on enhancing the internal search features of your website as well. Your website users should experience convenience in finding relevant information and can be helped in this direction through the search feature. Make it an effort to integrate search into your portal and optimize your listings so that your users can detect exactly what they are searching.
There are diverse kinds of structure data for various categories of content that can be applied on your website. For instance:
FAQ (to show FAQ content)
Product Review (highlight product review)
Events (showcase events)
Address (display company address)
How to (to show "how-to" content)
# 7 Omitting Conversion Optimization
The ultimate objective of every business is to gain customers for which you require to generate leads and try to convert them. Despite that, numerous businesses fail to consider conversion optimization and only focus on the funnel top. Rather,it is vital to offer every detail required by your leads to convert them into paying customers. Stack it up with case studies, reviews, and exhibit them as to why they should buy from you. You should make the purchasing process easy as well. By omitting conversion optimization, your customer base may shrink and thereby cause a loss of revenue. So follow this zero-cost strategy to augment your revenue in 2010 and remain a winner.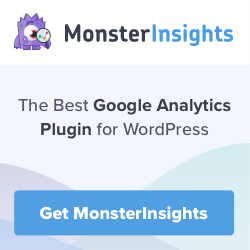 # 8 Not Operating Periodic Website Audits
An audit analyzes the performance of your website from the perspective of your client and the search engine. Do you offer user-friendly navigation, a quick performing mobile version launch or relevant information that is easy to detect in your site?
Careful scrutiny displays ways to upgrade and improve your site. An audit assesses search engine optimization, the checkout method, loading speed, quality of content and much more.

# 9 Abandoning Old URL Structures During Site Redesigning
A general mistake that largely impacts SEO is revamping a portal without redirecting traffic from previous URLs towards new ones.
If you alter the URL of a page that receives huge traffic, Google will fail to understand where to despatch that searcher of the web page and in that way, you can lose out on SEO traffic.

#10 Failing To Add New, High-Quality Content
Your business should provide real value to your site visitors through blogs and superior content. Make it certain that you are covering topics for the blog posts by perfectly mixing keyword options and FAQs from your viewers so as to realize your objectives of higher rankings and greater conversions.

#11 Putting Essential Text In Images Instead Upon The Page
It is more convenient to make things look appealing in an image in place of coding the effects across the text. Basically, the issue is that search algorithms view text and are unable to read the text within images.
Content is the ultimate king, and words are what you require on your webpage to get indexed.

#12 Purchasing Backlinks
While purchasing backlinks it is important to know that you are typically purchasing archives of backlinks from flagged websites that Google does not prefer. In the present day, you have to earn backlinks. Your links should display on websites that have high authority and quality traffic.
Final Thoughts on SEO Mistakes To Avoid
In current times, SEO needs both online and offline marketing planning to remain on top. Capitalize on SEO as a strategy on a long-term basis for generating leads and remain on top of the leading SEO trends like voice search to emerge as the winner of the game of digital marketing and keep your business visibility on each online channel.
Do you want to add more to our SEO trends list for 2021? If so, drop them in the comments.
Interesting Read: Ways To Improve On-Page SEO