Dentistry is a competitive field, and you must convince potential patients that your business is the finest in the region. This entails standing out in search engine results and keeping an entertaining and useful website. You want to be the first result when someone searches for dentists in your city. No dental SEO company can guarantee that you will get there overnight. This isn't something that happens overnight; it takes time. We, like you, are in it for the long haul.
Dental SEO Agency
Today's SEO is all about optimizing your dental office website and entire online presence by employing local SEO best practices to make you more discoverable online. Working with a dental SEO business that uses "white hat" strategies (those authorized by Google) ensures long-term benefit as the algorithm evolves.
What is dental SEO?
SEO for dentists, also known as dental SEO, focuses on optimizing a dental practice's website for search engines and users to boost the site's visibility in Google, Yahoo!, and Bing search results. Making the site mobile-friendly, speedier, and more valuable to potential patients is one example of optimization.
Why is SEO important for dentists?
A website must-have in the realm of search engine ranking. We'll design unique blogs, infographics, landing sites, memes, movies, animated graphics, and press releases. We make certain that our material focuses on relevant keywords, cities, and counties. Amenities, healthcare alternatives, and the advantages of need-based and elective treatments are also highlighted. Google loves to see new and distinctive information posted regularly. Potential patients like to view material that is pertinent to their needs.
The top five search results account for 68 percent of all clicks, according to studies. If your practice's website achieves this rating level, it will receive more website traffic, more quality leads, increased reputation and authority, and, eventually, more patients.
Also Reads: Top Dental Themes For WordPress 2022
Dental SEO Services by Wbcom Designs
1. Strategic Planning & Keyword Research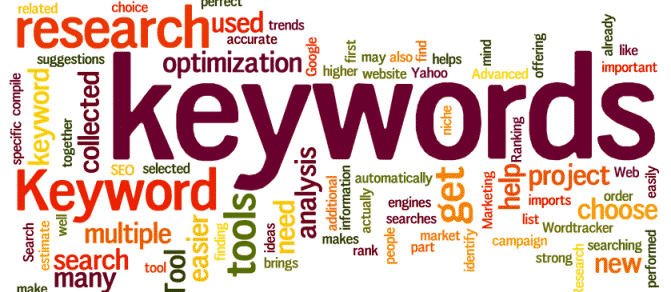 You can reach the right audience at the right time with solid keyword targeting in your SEO campaigns. Keyword research informs you of prospective clients' terms to find dental practice like yours. Our Dental SEO services can bring you in front of people interested in your Dentist business by employing the right keywords.
2. Creating Backlinks
Link building is an important but sometimes overlooked component of efficient SEO since it requires your website content to obtain backlinks from other reliable websites. Backlinks have a crucial role in influencing search engine results, making them critical for your Dentist's practice website SEO.
3. On-Page SEO
Your web pages must be optimized for visibility on search engine results pages (SERPs) for potential clients to find you. On-page SEO is one approach. Wbcom Designs' Dental SEO experts will monitor and optimize the content on your website's pages for maximum visibility.
4. Technical SEO
People expect to access and get information at breakneck speed in today's fast-paced environment. Consequently, Wbcom Designs' Dental SEO services include technical SEO, which results in faster, more responsive websites with greater conversion rates.
5. Content Writing
Content is required for any marketing activity, whether for your website, blog, or email. The Dentist Business SEO service at Wbcom Designs has a staff of talented writers who can create interesting, relevant, and optimized content for all of your marketing needs.
6. Landing Pages Conversion
It's great to attract people to visit your website or landing page, but you need them to do something. Landing page conversion is part of our Dental SEO solution for increasing website conversions, whether organically or through pay-per-click marketing techniques.
7. Local Community Promotion
In addition to updating your Dentist's website, you should focus on local SEO. Making a Google My Business optimized listing is one option. When your Dentist company shows in a location-based search, you'll get more leads, which you may turn into clients.
8. Website Design and Development
A professional dentist firm must have a well-designed website. Our Dental PPC agency has a professional web design team that can collaborate with you to develop the ideal website for your Firm. Our sites are fast, responsive, and conversion-oriented.
9. Social Media Management
As part of its Dental SEO services, Wbcom Designs offers social media management to firms who outsource their social media administration. Our social media experts are well-versed in content management and conversion optimization across all social media platforms.
What makes Wbcom Designs the best option for your Dental Practice?
Wbcom Designs is a well-known dental SEO company. We've been providing comprehensive and specialized dental SEO services for over 8+ years. Several contractors and business owners have profited from our dental practice search engine optimization tactics throughout the years. Work with our dental SEO professionals that have years of experience successfully handling different digital marketing methods.
1. Client-Focus
Our consumers may anticipate being the focus of our attention. We listen to our clients and work with them to generate new ideas, solve problems, and make critical decisions. We take our clients' problems seriously and give recommendations to assist them with their marketing efforts.
2. Deliver Results
At Wbcom Designs, we do not present misleading reports with claims of meeting unachievable objectives. We keep track of our development and aim to get better all the time. As your preferred SEO company, we assume the obligation of delivering results supported by facts and data.
3. Reporting Transparency
Wbcom Designs is completely truthful when it comes to SEO reports. We deliver comprehensive monthly reports that include recommendations. Our project managers will also set up face-to-face meetings to discuss the outcomes of your campaigns. You may also monitor the progress of your campaign using Wbcom Designs' client online page.
4. Make Effective Use of Website Data
As we all know, there is no such thing as a one-size-fits-all marketing plan. Our Dental SEO experts will do industry-specific research to make informed recommendations for each client's marketing activities. Data, research, and facts, we believe, are the most effective tools for generating and executing successful solutions.
5. Always on time
We make it a priority to adhere to each client's schedule and meet all deadlines work together and do what is necessary to finish jobs on time and recognize that our clients have a strategy to follow and objectives to meet.

Reach more patients with Dental SEO Services
We've helped hundreds of businesses, including dentists, improve their search engine rankings through a range of SEO services. Our team of skilled specialists understands how to increase the number of visitors to your website and assist you in attracting new patients to your business.
People must locate you fast and simply using major search engines. We look at the keywords people use to find you and other sites like yours. Wbcom Designs will incorporate these terms into the website text for your dental office. Potential patients will be able to locate you more easily, providing you a major advantage over your competition.
---
Interesting Reads: 
Best Medical WordPress Theme for Hospitals And Health Care
Ways To Deal With Difficult Customers