Today's internet world offers many things for people to hang on to. However, people feel bored of consuming the same old content repeatedly. Even if you give them fresh content now and then, they will get bored with the style and topics. The primary reason is that there is no interaction between the uploader and the viewer. While other content platforms do not give you many options to interact with the other person, a Music Community Website allows you to indulge with the other members thoroughly. This reason has made the term communities a lot popular! Earlier, we used to have offline communities. These are the same, but just online.
Music communities are often preferred over distinct communities. People go through lots of new songs and recommend them to others. If you are a newbie musician trying to earn an audience, uploading your songs to these communities is the best way to hit a more significant scene. It is a matter of reaching concurrent listeners, not just your music hits' number of views.
Although musicians can achieve these things through social media channels, they are limited in terms of design, customization, promotion, and other features. Your website is your online space. It allows you to choose the best visual appearance for your music, engage your audience via email subscriptions and convert visitors into loyal followers.
We will thoroughly teach you how to create a music community website for free, but before that, let's know more about the music community and the features offered on such websites.

What is a music community?
A music community is a place where all the people carrying an interest in listening to music gather together. In a music community, you can say that things are always soothing. Hundreds of thousands of genres dwell in the field of music. Different people pursue different tastes in music, and hence a community can also be divided into sub-communities using such conditions. It depends on the number of people wanting to join the sub-community.
A music community is formed when people share songs they like and write about them on the activity stream. Online concerts and group listening are two terms that support the community well.
Even new and upcoming musicians and artists get the opportunity to upload their works of art to the community and get feedback from core music listeners. This way, they can improve and get into the main scene much faster than other musicians.
What characteristics must a music website encompass?
Before we begin with the website creation tutorial, it is critical first to grasp the fundamental parts of a Music website. Every music community must maintain these essential features to cherish an ongoing musical community:
1. Official Website
The site is a mere representation of your thoughts of yourself. This site also contains the musician's personality in the form of music, text, and graphics. To best express your profile and music, you must select the appropriate illustrations, such as banners, photos, and logos.
If you want to upload a new music audio/video/album or go on tour, you should say it here. You must link to the other pages on your music community website, such as the about us page, performers, and tour details.
2. Concerts/Events
You may use this page to aid concerts, gigs, and other events that you want your followers to attend. Include any pertinent information, such as the venue, day, time, and modes of transportation. By integrating an integrated Map, your listeners/members/followers will be able to think and plan their routes. In addition, it's good to allow consumers to buy tickets straight from your website.
3. Media
Your community website is ideal for storing media. You may host audio and video files on your community website. You may allow users to stream music from your site or give download choices as an owner, sell music on your website or share links to other music streaming platforms.
Also Read: Best WooCommerce Themes For Artists
4. Music Store
It's all about branding for being a music recording artist. One approach to market your art is to sell branded products. By incorporating your website with WooCommerce, you can establish an online store and sell products directly to your followers.
Also Read: 7 Best WordPress Club Theme
5. About Us
The About Page will allow you to detail your musical career history, including how and why it began and the important milestones you have reached. You might also discuss your personal life and how it has inspired your music.
Creating a music community website for free with WordPress
In this section of our article, we will properly guide you on how to create a music community website with WordPress.
1. Form your website
Creating a WordPress website will be the first step toward building your own online music community. It is easy to create a website using WordPress. First, give your website a definition and name, and then buy hosting web subscriptions.
Also Read: 7 Best WordPress Plugins for Audio Player and Podcast
2. Choose a WordPress compatible theme
After creating, setting up, and naming a WordPress website domain, you must select an interactive design that supports WordPress. Next, decide on a theme that supports the primary purpose of your desired website. Keep in mind that the members of your music community must like the theme you will select. Keeping it different with different sub-categories will allow maximum user interaction on your community website. You can try using our Reign theme. It is an all-in-one community platform powered by WordPress.
Also Read: 10+ Best Music WordPress Themes
3. Sustain your website
Apply the theme and get your website ready to roll. Use plugins that go well with a music community website, such as Blubrry PowerPress Podcasting Plugin. Visit here to know more about music community website-related plugins.
Our Reign theme is updated regularly and works best for community-building websites.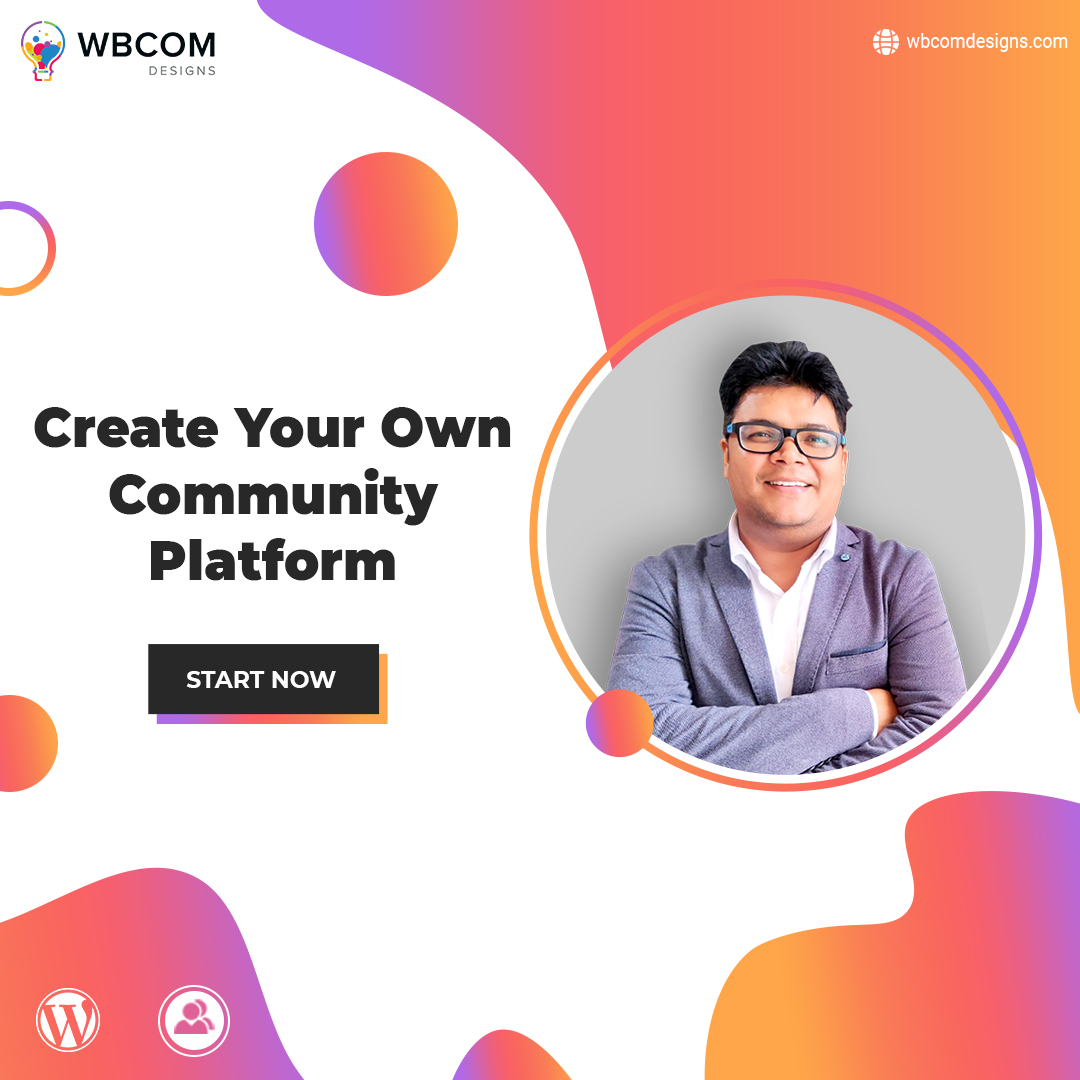 Final Thoughts on Music Community Website
And your website is ready to rock on the internet. Keep your community updated and engage members in group activities, events, concerts, and gigs to optimize your music community website fully. This way, you can also get your community monetized.
---
Interesting Reads:
How to create social network and community on wordpress?
WordPress Community Social Network Website | BuddyPress Plugins