WordPress is an open source Content Management System that can be used to develop all types of websites. Equipped with a simple user interface, this powerful platform helps you build website in the easiest way possible.
Whether you have a small business or a large enterprise, there is no other CMS in the market that is as ideal as WordPress. It supports a large number of features and functionalities that will change your perspective towards website development. Hence, if you are planning to develop an incredible website, here are a few key reasons that will help you understand why WordPress is the Best Platform to Build Your Website.
WordPress is an Open Source Software
WordPress is an open source software. This means that it is free to use, edit and even redistribute. This also means that all the original source codes on WordPress are accessible publicly. There are no hidden charges or terms and conditions.
To start using WordPress, you can download it from its official website. Since WordPress demands no coding, it is easy to use and configure. If you have any issues during installation, you can refer to this handy guide.
Since WordPress dominates more than 75% market share of the Content Management System usage, there are hardly any hosting companies that do not provide one-click WordPress installation facility. Some of the most reliable hosting companies for WordPress are Bluehost, HostGator Cloud, and SiteGround.
Flexibility And Innovation To Create Any Type Of Website You Want
WordPress started as only a blogging platform in 2003. The plugin architecture was introduced in a later version that came in May 2004. And then there was no looking back. WordPress has slowly and steadily been transformed into the most versatile website builder in the world with valuable contributions from the WordPress community.
WordPress brings a lot of versatility and flexibility to the table. You can simply create any type of website you want and that too without any coding knowledge. Supported by an elaborate range of single-purpose and multi-purpose themes and efficient plugins, there is nothing that you cannot do on WordPress.
Whether it is about the display, features or functionalities, WordPress has answers to all your desires. Some of the type of websites that can be created using WordPress are:
Social Communities like Facebook and LinkedIn
Your site can be transformed into a Facebook-like social community for your company, school, or any other niche within minutes on WordPress with a simple plugin called BuddyPress. It is an open source social networking plugin that can be installed on WordPress for free. What's even better is that there are dedicated themes like Reign, that come pre-loaded with fresh designs for BuddyPress Profile, Activities, Member directory, Group directory, and Forums and offer easy customization options and usability.
You can also use Wp Job Manager plugin to create your own job portals like Indeed and Monster. This is easier than eating your breakfast. If you don't believe us, then try the live demo of the Jobmate theme, and create your own community of employers and prospective employees to match your business domain.
Learning Management Solutions like Litmos LMS and Docebo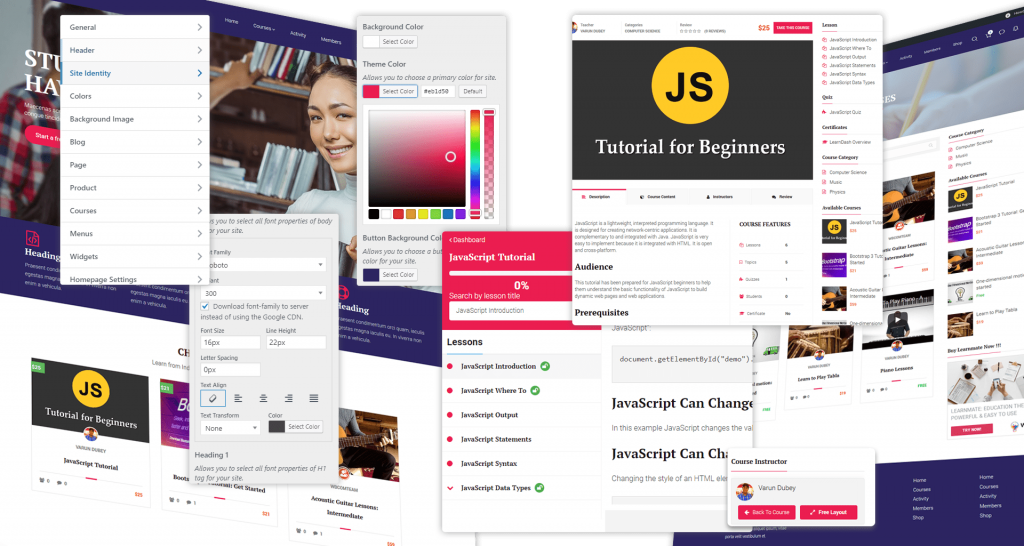 WordPress lets you create Learning Management Solutions like Litmos LMS within minutes using a simple plugin called LearnDash. Hence, if you are looking to create a training center or courses hub for your college, academy, university or school, installing a Learndash integrated theme like Learnmate is your answer. Get your own LMS now and spread distraction-free learning to the world.
WordPress is so powerful that if we go on describing every website type, this article will never end. Hence, to make it short, we have mentioned just the types of websites that can be created using WordPress.
Personal Blog Or Website
Business or Corporate Websites
Online Discussion Forums
E-Commerce Websites
News and Magazine Websites
Portfolios WordPress Websites
Podcast WordPress Websites
Knowledge Base WordPress Websites
WordPress is SEO Optimized and SEO Friendly
Ask any SEO expert about SEO and he will say that it is not a cup of tea. This might be true in the general sense but it is certainly not true if you're using WordPress. As you may be knowing that SEO optimization depends upon the fulfillment of certain site factors and search engines display and rank websites on the basis of these predefined parameters. WordPress helps you fulfill these parameters in the blink of an eye with SEO optimized themes and plugins. Given below are some of the SEO factors that WordPress takes responsibility of.
Strong Coding Standards: With the strongest and largest community of developers around the world, WordPress is updated, checked and optimized on a regular basis. This ensures that the code is neat, strong and updated.
Mobile Responsiveness: Google prefers sites that are mobile responsive to ensure a better user experience. WordPress is fully optimized to work smoothly across multiple devices and browsers.
Quick Loading Speeds: The page and site loading speeds of a site also depends on the CMS used apart from other important factors. WordPress ensures that all your sites are optimized for good loading speeds.
XML Sitemap: Sitemaps help search engines to identify the structure of your site content. Hence, they are important for search engine rankings. WordPress allows you to easily generate and submit the XML sitemap of your site to search engines.
Image Optimization: Google cannot identify images. Hence, it needs a title and alt tags to identify them. WordPress helps you exactly achieve this while uploading images to your posts or page.
Social Media Integration: Social media has changed the way businesses look at customers and conversions. Everybody now understands how important social media is to run a successful marketing campaign. WordPress allows you to integrate social media on your site with simple plugins within minutes.
Remember, the more parameters you fulfill, the better your website SEO will be.
WordPress Is Easy to Use and Customize
It does not matter if you are a coder or a non-coder because WordPress is for everybody. This is because of its simple user interface and easy functionalities. Easy to download, install and configure, it's easier to use and customize. WordPress provides you with simple tools for blog publishing, RSS feeds, user management, revisions and most things that you can think of.
It also allows you to customize the colors, design, and features of your site through the WP dashboard without any coding needs.
However, this does not mean that if you are a coder, WordPress is not for you as it allows you to customize things via editing codes too. Hence, WordPress allows you to work in whatever way you are comfortable with.
WordPress Offers Free Community Based Support
As already discussed, WordPress is an open-source software that is freely available for anyone to study, use, modify, and build upon. This has led to the transformation of WordPress into a robust community of active users, bloggers and developers who discuss and solve WordPress issues on its exclusive support forum.
This forum is the best place to learn, share, and troubleshoot all your WordPress issues. You can also explore their documentation for information on everything from installing to creating plugins.
Not only this, there are a number of unofficial yet highly trusted WordPress dedicated forums where you can easily get quick solutions to most of your WordPress queries and problems.
And all this is completely free !!
WordPress Is The Most Secure CMS To build Website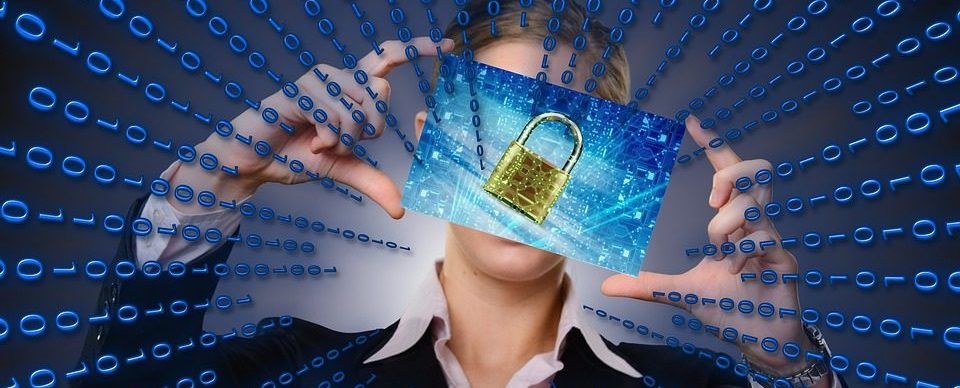 To begin with, we would say that nothing in the world is entirely secure. Even locks can be broken. However, this does not mean that you'll stop locking your homes when you go out since you know they can be broken. This simply means that you'll buy a better lock that cannot be easily broken and check your lock twice before you leave your home.
Similar is the case with WordPress. Even though WordPress has a high-security standard, it is constantly on the radar of hackers due to its open-source nature and high usage. However, do not be worried as the WordPress community issues regular updates that strongly protect your site from this vulnerability. Hence, regular updating of your WordPress site is one of the major tactics to keep your site secure.
Remember most sites are hacked due to lack of knowledge and awareness among site owners. Hence, be aware and always check if your site is updated and secured.
Conclusion
Older than Facebook and Twitter, WordPress provides excellent opportunities to hundreds of companies and thousands of professionals from all over the world to create the best websites for their businesses. Not only is it used by big and small enterprises around the world but also by governments including the US Federal and State governments.
In the end, we would remark that WordPress is of the people, by the people, and for the people. Hence, making it better and using it for the common benefit of everyone is the crux of its success. Hope WordPress helps to bring elegance and success to your website and you become a happy user too.