Suppose that your website login form looks fantastic, but the visitors finding it too much complex while logging in or signing up! In order to make your WordPress site more successful, making your site login form attractive, yet secure and user-friendly is important. Here are 6 plugins that can come up with a suitable solution.
Custom Login & Access
For a restricted and better-controlled content solution along with the facility of an impressive login form for your WordPress site, you can install the WordPress plugin namely Custom Login & Access. Here are some of its mentionable features.
Restrict or/and block posts, categories, pages, taxonomies etc.
Redirect for user login as well as user logout
Restrict and control the access to WordPress Dashboard
Enables CAPTCHA for user login, user registration, username forms and forgotten password
So, for giving your users a better experience and a better login form, install this Custom Login & Access plugin to your WordPress site.
Download Now
Master Modal LogIn PopUp
You can find almost every option that you look for in an effective WordPress login form encapsulated under the one WordPress plugin i.e. Master Modal LogIn PopUp. You can use any language; you can edit the popup templates of back-end according to your choice. Some of the impressive features of this master-packed plugin are as follows.
Fully responsive templates
Video embed can be added easily
Google and Facebook social login
Brute-force login security
Redirects for login, logout along with signup
Download Now
Captcha Plus
Well, this is an undeniable fact that for running a WordPress site successfully, maintaining the security of the site is extremely crucial. You do not need to take any headache regarding this security concern of your WordPress when you have the WordPress plugin Captcha Plus. Adding an extra layer of security in the login form is always beneficial to tackle with the ultimate security threats. Due to its alluring features, this WordPress plugin has become extremely popular among the WordPress site owners; it already has over 2 million downloads!
This Captcha Plus WordPress plugin is effective for not only providing strict security to your site but also effective for registration forms, contact forms and comments. More interestingly, this WordPress plugin does not need any subscription to avail its features and service.
UserPro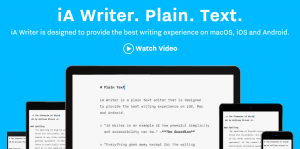 If you are wondering about the best WordPress plugins that can come up with an effective login form for the users or visitors of your site, you can go with UserPro.
Click just once; log in to your WordPress using various social media logins
Incalculable custom fields
Well-designed and developed front-end profiles for the users
Provides facilities of content restrictions
Due to such lucrative membership features along with a handful of helpful integrations the login form offered by UserPro has become immensely popular.
Modal Login Register Forgotten
Well, for giving your site visitors a comfortable login experience to your WordPress site, this Modal Login Register Forgotten WordPress plugin can be quite useful. What facilities this well-designed, yet simple WordPress plugin can provide apart from providing a lucrative user login form?
Customized URL redirect just after the user login
Login widget
Numerous colour styles
WP Login Plus
Along with proving a login form, the WordPress plugin WP Login Plus enables an additional layer of user-id field to fill up for the users while logging into your WordPress site. Although adding an extra layer of security to the login form is the main objective of this plugin, but apart from that, this plugin ensures various customizations in the login form as well.
Enables the id authentication
Omit 'remember me' box
Customized messages
Omit the lost password link
So, choose any of these WordPress plugins to make a user-friendly login form for your website.
Interesting Reads: Free WordPress Forms