The visual world of the internet is excellent for presenting your photographs, and you have total control over what you share, thanks to photo communities. It's impossible to say which photo communities are better than the rest because this is subjective. You must pick the ideal ones for your unique situation.
Top 5 Photo Communities to Follow in 2022
The 5 finest picture communities to follow in 2022 and their best 4 alternatives are listed below.
1. Flickr
It used to be that Flickr was the best location to post photographs online, but that's no longer the case. After being taken over by SmugMug, its internet visibility has decreased, and it fell out of first place a few years ago, but it is one of the most followed photography communities all over the globe. You may find information about experimental photographic procedures like Caffenol and Selenium Toning on this website. The advantage of this is that you may gain from the experiences, tribulations, and blunders of others.
In the past several years, Flickr has grown into a service that attempts to attract more mobile photographers, including street photographers, surrealists, portraits of people, landscapes, and film photographers.
2. Instagram
Instagram is the fastest-growing social media network and is a visual inspiration and encouragement for photographers. Sharing your photos and engaging with your followers is a terrific approach to gaining confidence in your photography and assembling a virtual gallery. To be recognized and earn followers, you'll need to use hashtags and engage in conversation with other photographers.
Instagram users frequently rely on their decision on whether or not to follow someone on whether or not they've viewed the person's most recent nine photos on their profile. Your feed's top should reflect who you are as a photographer to attract and expand your audience.
3. Reddit
News and information seekers go to Reddit in droves. An American social media news aggregator is included on the site. It allows users to participate in debates on any global issue, and it's free.
On Reddit, you're more than likely to discover the answer to your photographic questions. Start a new thread to get the community's attention when in doubt. It isn't only a photographic site, though. Reddit has a strong photographic community, with the r/photography subreddit being the most popular. Thousands of people participate in this topic alone.
4. DPReview
All queries about photography may be answered at DPReview. On the internet, this is the most popular photography forum. If you have any questions, here is the place to come. A new topic is opened to solicit aid from others or to inform others.
This is the most popular forum for photographers on the internet. Here, you'll find the answers to all of your queries. You've finally arrived after 3.4 million threads and 35 million posts. DPReview is the gold standard of photography message forums.
5. 500px- Photo Communities
Users are urged to search for the perfect image on 500px. Quests on 500px allow photographers to focus on a single project, and a topic-specific entry can now be uploaded to the site. The winner of the competition, accessible to all participants, receives $150 to $500.
Adequate labeling and classification are the keys to making the most of 500px. This site is amongst the finest in terms of the design and presentation of photographs. With careful attention to detail, you may easily land on their homepage with Popular Choices or Editor's Choice.
Also Read: Best WordPress Plugins for Photographers
Top 4 Alternative Photo Communities to Follow in 2022
1. Tumblr
It's a suitable venue for curators and photographers to post their work on Tumblr. As long as you produce high-quality work that editors find exciting and utilize hashtags wisely, this is a great place to see your work by a large audience. There is a lot of explicit information and nearly no privacy choices on the site, a potentially creative avenue for teenagers to interact with others.
Depending on the path you pick, your Tumblr might either be quite simple or incredibly intricate. Users may submit multimedia and other information to a short-form blog using the service. There are several ways for individuals to keep their blogs secret.
2. VSCO
You can capture images, edit them, and then share them without leaving the app, making it an all-in-one solution. The simplicity and speed with which this operation may be completed make it very appealing. You can't leave comments, like photographs, or keep track of your followers on this app, unlike other photo-sharing networks. The sole purpose of this is to display stunning pictures.
VSCO Grid, a social network for photographers worldwide, is incorporated into this app. As a result, each of you will have access to the other person's photographs, which is a wonderful method to find new creative inspiration.
Also Read: Review Of ArticleMag Theme: WordPress Blog, News & Magazine Website
3. EyeEm
EyeEm has a significant following in Europe and Asia, but not so much in the United States. However, in terms of style and usefulness, they're a solid rival to Instagram. Filters, basic picture editing, and more are available. When you use hashtags, it's easy to discover since your home page interface curates the tags you follow and the people you call your friends.
Using EyeEm, you may earn money from the use of your photographs. They feature a marketplace where photographs may be purchased and sold, and Getty Photographs is one of the companies they work with to distribute their images. As with Adobe Stock or Shutterstock, you can sell your photographs on EyeEm.
4. Behance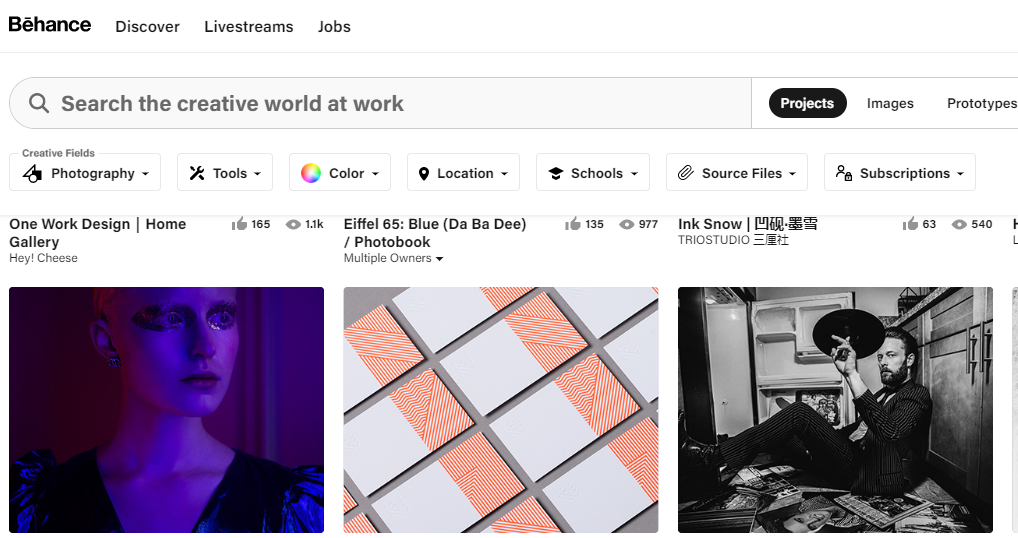 It's a place for creatives from all walks of life to showcase their work. Members offer their participation in the Network to build multimedia portfolios to display their work on the Network's partner sites and organizations and industry-specific Served Sites.
Behance accounts may be created using an email address, a social network login, or an Adobe ID by artists from all creative professions. They submit basic demographic information and then develop their online portfolio with their favorite items. Some equate Behance to Pinterest, as it allows creative workers a platform to display their ability and gather ideas.

Conclusion of Photo Communities
Your camera is waiting, get it out, start taking gorgeous pictures, and then start sharing them in online communities. Numerous photographers have become well-known due to their work on these sites. In the past several years, they've made photography thrilling anew, and now it's your moment.
---
Interesting Reads:
Top WordPress Project Management Plugins
Online Community for Photographers