When you choose Apple devices, you are not only choosing a popular brand that many people are crazy about. You choose convenience that other manufacturers cannot provide. Owners of Apple devices may not even be aware of how everything in these devices is thought out to the smallest detail with care for each client. When choosing a laptop, many people often consider buying a MacBook. They have a stylish design that grabs attention. In addition, they are characterized by increased performance. That is why many professionals buy them for work. The variety of possible functions in Apple laptops is amazing. For many people, the most common questions are often related to Passwords On MacBook, which are often lost or forgotten. Modern users have dozens and even hundreds of accounts on various websites and applications.
Facts You Never Knew About Passwords On MacBook
MacBooks offer many features and ways you can manage your passwords. We will tell you interesting facts about how you can manage passwords if you own a MacBook. Thus, you will forever forget about any discomfort associated with remembering, finding, editing, or deleting passwords.
1. Built-in tool for passwords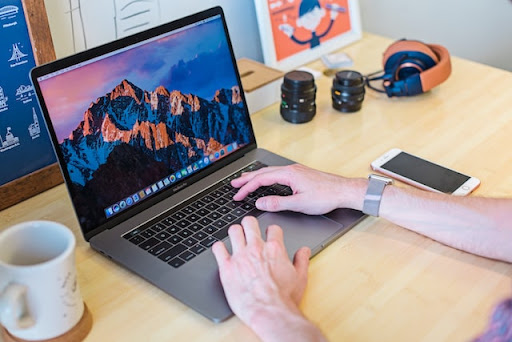 Users who have repeatedly had problems with their passwords from various online accounts know that they now have the opportunity to use password managers that offer a wide variety of functions.
There are a huge number of such tools. However, most of them are paid. You have the option to utilize the built-in password manager if you select a MacBook. You may use iCloud Keychain to save password combinations for all of your different accounts.
2. Complex password generation
Additionally, this program keeps track of all of your login details and payment card data. You won't have to enter any information manually when creating new accounts if you use Safari on your laptop rather than another browser. A strong character combination will be generated by the system if you select "Suggest a password" if you are unsure about what password to use.
Also Read: WooCommerce Security: Tips to Secure Your Online Store
3. Password synchronization
You may use this program to make sure that passwords are synced throughout all of your devices. You shouldn't waste time on the password recovery process because it is highly time-consuming. Both your phone and your laptop must have the sync option turned on. You only need to access the settings, choose your cloud storage, and then enable Keychain.
Also Read: How to Safeguard WordPress Rapidly and Effortlessly
How and where to look for passwords
1. System settings
You may view them in your laptop's settings. You simply need to navigate to settings and pick the password area.
The whole list of accounts you've already established is available there. You may rapidly log into your account in this manner.
2. Safari- Passwords On MacBook
You may access stored account passwords, and there are two ways to find them: either press "Cmd" and "Comma," or go to the settings.
The next step is to move on to passwords. Your laptop password might need to be entered into the system for verification. After then, a list of accounts will appear. You may use the search box to locate what you need if there are several of them. Simply type the URL, username, or email address.
3. Chrome- Passwords On MacBook
When picking a browser, many people choose third-party choices rather than the one that is built into their computer. Chrome is one of the most popular choices. You also have the choice to view your passwords if you're using this browser. The search process is nearly identical to that of Safari.
You must launch a browser. The "Cmd" key, together with the "Comma" key, can then be pressed. The second method involves choosing the parameters (click on the three dots at the top right). You must choose the "Autofill" area after going to the settings. Then select "Password Manager."
A lengthy list of all of your internet accounts will appear. The passwords will be concealed, but you may reveal them by clicking on the eye symbol. You can copy, change, or remove the necessary data by selecting the three dots adjacent to this symbol.
Also Read: Benefits Of Posting Press Releases In Your Website
3. firefox
Firefox is another well-known browser. You may examine all the character combinations you've used to sign up for internet accounts.
Launch the browser, and then click the three-line symbol in the upper right corner. There is a section with passwords there. You may use the search and input the domain name to locate the password for a certain online account. Once you've located the correct one, you may view and copy it.
Also Read: Best WordPress User Registration & Profile Plugins
Editing passwords
You may edit passwords using the built-in password manager if, for instance, your password is stolen or if you often update them. From the full list of websites, choose the one you want. You must choose the edit icon to alter the data. Then, in addition to the password, you will also be able to modify the username and the verification code for the chosen domain. When you're finished, all you have to do is press "Save."
1. Create new password cards
Manually adding fresh password cards is possible. You must access the password list in settings to accomplish this. You must click the "+" symbol that is located at the bottom. Open a blank password card. You may input all the required information, including the domain name, login, and password. After that, select "Add" from the menu.
Also Read: Lost Your WordPress Admin password? Here Are The Ways Out
2. Removing passwords
You may rapidly erase your passwords on your macbook using the built-in tool if you do not want the system to save them for security reasons. You should be aware, though, that you won't be able to recover them.
The manager will display a bunch of domains when it first launches. You may discover the website using the search box if you only need to erase one password. All that's left to do is perform a right-click on the line and choose delete.
If you need to delete numerous passwords, you can click while holding down the "Cmd" key. Once you have everything you require, just erase them all by pressing the appropriate key. Additionally, you can hit "Cmd" + "A" and then press the appropriate key to swiftly remove all passwords.
Passwords On MacBook-The Bottom Line
Try looking for the password in other browsers you use if you can't locate it for a particular account you want to deactivate.
---
Intersting Reads:
Things To Check If Your WordPress Website Is Down
13 Best Chrome Extensions for Digital Marketers
bbPress Shortcodes: Integrating Forum Functionality Into WordPress