Writing a blog, posting at different online portals are the steps need to performed by every blogger. But Isn't enough to get your audience to engage with your blog post? Giving your readers a reason to make the blog post comment is the thing, you are on the right track. Your blog post meant to success if it makes happens with the rich interactions in the comments section. And the more comments, the more readers, and subscribers you get.
Are you looking to make your blog post comment friendly? In this article, I will share with you the number of ways to get more comments on your WordPress blog posts. Blog comments are a smooth way by which the readers can share their reaction and feedback in the context of what you have written in the post. It is a form of token and response that certifies that readers have read your posts and the content pushes to leave their feedback on the writing.
It is a common fact, when a new visitor comes to your blog, very first he notices the number of comments received in it. If a visitor finds a good volume of people's comment on the blog then surely he will have a positive image towards the blog that makes him too leave a comment. Moreover, comments in the blog post help in SEO of your blog page. It maintains the stability of new visitors to your site. It increases the ranking in Google and other search engines.
Ways To Make Blogs Comment Friendly
Check out the fruitful steps that make the blog post more engaging and SEO friendly. Every blog post would be successful if it gets a good number of comments and feedback from the readers.
Allow Users to Rate and Leave Comments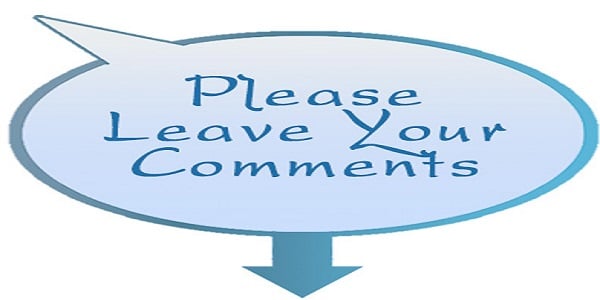 Making your readers copy letters and numbers they can not read, in fact, it might be possible you will lose some of them. And skip the register to comment thing. Because some readers would not jump through that ring. As we all know the default commenting system of WordPress is plain and simple. It does not have the social, gamification, and user engagement elements of a modern discussion platform. There is the good number of plugins available, you can easily add these features to WordPress.
Make Visitors Feel Welcome
Always try to make your visit welcoming, so that they would feel inside the discussion circle. If a reader does not feel like he is inside the circle, if certain people are always dominating the conversation in the comments, he would not feel happy and will go away.
Using Attractive and Explaining Images
Everyone today like visual forms. The readers love to see photos as well while reading, they fell content more explaining with images. It gives some relief to the eyes of the readers and also adds value to your article. But make sure that your pictures justify your content and do not end up describing what your photo means in your article. Images help you to enhance your blog post visibility and most response on social sites. Make sure you also compress your images that will help in faster loading.
Add Active Share Buttons
Share buttons are the one that helps out readers to share the post what they have read on the social networks. It will be a task if they have to copy the link of the post and paste it manually on a social network. Hence, you should have easy to use sharing buttons, and they should also be conveniently placed so that your readers can find them without much effort.
Use Comment Moderation Instead of Captcha
Many users get annoyed by CAPTCHA. Like it is not user-friendly, and it discourages regular users from commenting. Instead of using CAPTCHA, you can use comment moderation on your site and manually approve each and every comment. Comment moderation will not only allow you to block spam, it will also provide you a chance to interact with your users more often.
Add Comment Section At The End Of Your Post
One of the problems with a lot of blog themes is that you have to scroll all of the ways to the bottom of the comments to enter your comment. And because one of the keys to getting more comments is to make it easy for your readers to comment, we need to do something to make this easier.
Add Question Asking Line At The End Of Your Post
One of the best ways to get your readers to comment is to ask their opinion. Ask an open-ended question at the end of your blog post but most importantly ensure that it's not a question that would result in a yes/no answer. Your aim should always be to develop a discussion within your comments the more discussion, the more it will get other people talking.
[divider height="30″ style="default" line="default" themecolor="1″]
Wrapping Words!
Here, I am wrapping my words for this article. I have covered the most relevant steps that will make your blog post comments friendly. Hope you like this article and it solves the purpose of your reading. If you have any suggestion on it, you can leave your point in the comment box below.
[divider height="30″ style="default" line="default" themecolor="1″]
Related Articles:
What makes a good blog post?
How to Make the Most out of Your Blogging?
How to Write SEO Friendly Blog Posts – My Step by Step Process