Brand promotion is essential to make your business rapid grow. So, if you are also owing a brand, so what are your promotion strategies. Any? There are plenty of promotional ways that you can follow to get great success heights. In this article, we will share one of the most crucial ways of promotion i.e. "Email Marketing" and what are the important steps in email marketing, that helps you to increase email engagement.
Sending regular promotional emails are not worthy enough if they are not even open to the readers. So, we will discuss here, how you can make your email content that much effective so that it can be open and reach up to the major information it holds.
Check Out The Ways To Increase Email Engagement
Surely, you are doing your very best while doing your brand promotion, to learn more and get tips, you must check the ways listed in the article below.
Make An Attractive Subject Line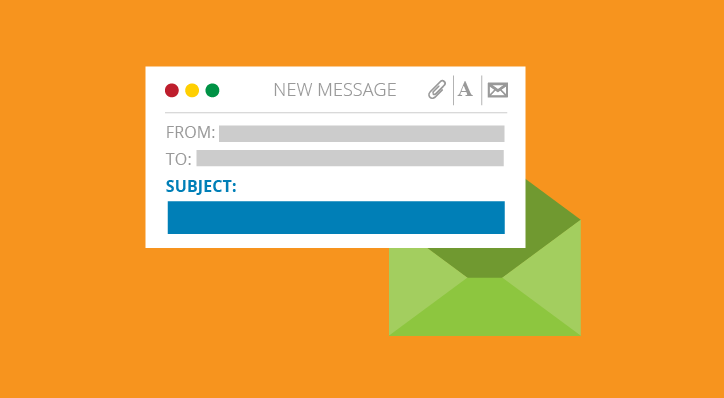 The subject line plays a key role in any email readability score. Email subject line is a crucial part of any email content. According to researches, out of 5, only 1 email is open to the users, and it depends on the subject line. The subject line of an email should be catchy and engaging so it will increase the chance of email opening. If the subject line catches users interest towards the mail, only then they will willing to open and go through with the entire content of the email. No matters, how stylish, your content is and relevant information you are provided, it is of no use if your email has been rejected and even not open to read. Make sure to work strongly on your subject line, it gives your inside content a final chance to promote.
Social Share Options
Social Networks are the most important step these days to make your brand or service highly promoted. If you included social sharing buttons with your email, it will raise the chance of clickthrough rate higher by 158%. Sometimes, the person who got the email is not willing to connect with you, but they may be interested to forward it to their friends and associates to link with. Make sure to add social sharing buttons, so that if the people want to follow your brand on social networks, they can easily do. You can also go through with email campaigns to extend your email reach smartly to the target audience.
High-Quality Content
As we all know, Content is the King, and how content is important to make people getting know about your brand and services. But only publishing a content is not enough, readers want to connect with the content that is informative, accurate, and high-quality. Standard quality of a content not only develop the interest of readers but also build trust in your brand, products, and services. Great and high-quality content is an excellent source of driving huge traffic and boost the ranking of your brand on search engines.
Relevant Images
Visual presentations are very effective to catch people's attention towards your stuff. In this scenario of a very busy life, many have not much time to read your entire content. Some people want to just go through with the visuals and get the idea of your brand and service. Make sure to add visuals and images that are so relevant to your subject, and has the ability to make people understood just bygone through with the images and a little piece of content. Images itself holding the capacity to engage huge traffic, then, what the benefit if they added with your email content. Customize your email images, avoid to copy, so that people can build a long last trust on you.
Image Linking
Putting images with the email content is an excellent idea as we have discussed in the point just above. But make sure your images include a call to action to generate large traffic within the stuff of your emails. If you are just placing an image without any text, this makes people, wondering, about why you have placed this images, so avoid this case, and make it easy and simple to understand, so that people will get the relevant information through your images. If you provided the link within images, it also creates the next step and encourages people to proceed for the next.
Performance Analysis
It's great if you have done everything with the email tactics to increase email engagement. Now, one of the most important steps is there, without which how will you get your success score. Yeah, it's a performance analysis. Make sure to check the outcomes and email metrics once you have performed all your steps that we have mentioned above. This performance analysis will help you to get your success score and definitely, you will get the idea if anything needs to be changed.
Wrapping Words!
Here, we are wrapping up this article. Above mentioned all the important ways you should take care if you are following promotions by using emails. These tips will surely be beneficial to you to increase email engagement. Hope, you like this article, and if you have any feedback, feel free to write in the comment section below. Thanks for reading and your valuable time!
You can also know more:
Seven Content Marketing Hacks That Can Increase Your Website Traffic
Everyone talks about audience engagement. But what does it really mean?
Email Marketing Best Practices for Small Businesses: Successful Emails Focus on Benefits Instead of Features