Ecommerce has become an evolving domain and has further acquired a place of social repute where many companies can come and build a resourceful website to sell and purchase products, interact with customers, and have a well-versed social infrastructure to host many small and large businesses. Ecommerce has now directed its way completely through virtual settings and has established networks via powerful e-commerce websites to conduct day-to-day dealings. In this article, we have compiled essential Ecommerce design requirements to make a commanding virtual presence.
Top Essential Social Marketplace Requirements
Given below is a brief description of the top essential Social Marketplace requirements:
1. Theme Customization Options
Firstly, any e-commerce website will cater to the needs of customizable WordPress themes that can render the website with a look that indeed links professionally, crisp, and light. A customized theme option will enable the admin to make necessary changes to the website and make it more inclined towards the proposed subject matter. 
2. Theme should be Mobile Ready
A good E-commerce website is usually suave and smooth in functionality. The website should be made following the customized screen ratio which can drive the relevant traffic to the source as many online users access various websites via mobile phones and tablets. Hence the ratio of the website should be according to various screen sizes to deliver a quality experience.
3. Gamification Support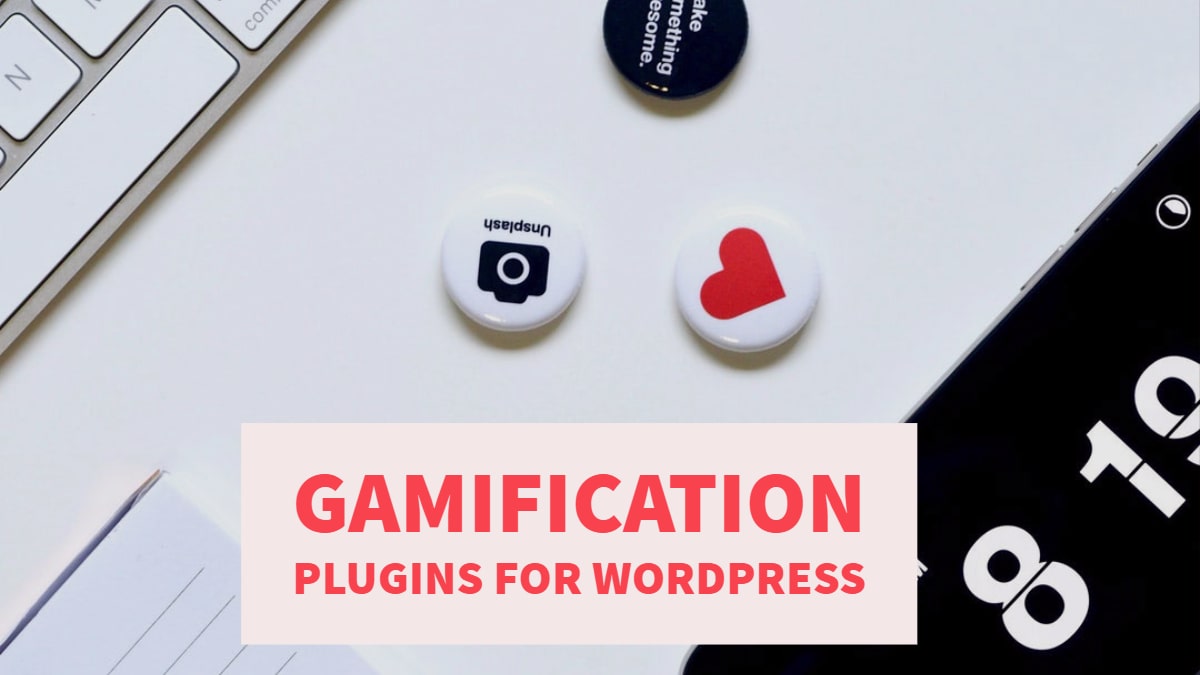 All the new e-commerce websites have now started working on the principles of gamification which can drastically help a website gain more momentum. Gamification is a feature that lets the users have access to multiple digital rewards, certifications, and coupons that can help boost the online activity on the website and make it more prominent among its competitors. 
4. Social Media Integration
A website that has alluring content that can be shared on various social media platforms is considered a substantial feat in the domain of E-Commerce. The social media integration can help drive considerable traffic to the respective website and assist in facilitating online activity to promote various products and services. 
5. Integrate Social Marketplace
A social marketplace on any given WordPress will facilitate a regular flow of buying and selling of commodities which can be extremely beneficial for businesses in the long run. With the extended support of WooCommerce and WC Vendor plugins, a WordPress website can be transformed into a social marketplace like Amazon where vendors can come and sell their products and services and share the profits earned with the website admin. 
6. Appropriate Shipping and Transaction Facility
An Ecommerce website is incomplete without proper check-out facilities. Appropriate shipping and transaction services will make new users come back more to buy essential products. A hassle-free checkout works like a charm for any website and ensures that the transaction does not get delayed and receives support through minimal loading. 
Our Some Amazing WordPress Themes that Fulfill Social Marketplace Requirements
Check out the brief description of our different WordPress themes that fulfill Social Marketplace Requirements:
1. BuddyX Theme for Customized Community Experience
BuddyX Theme is a powerful theme that seeks inspiration from a community-driven website like Facebook and Twitter. Once installed and activated, BuddyX powers any WordPress website and turns it into a full-fledged community with features such as private texting, a customized activity stream, sending friends requests, and having group forums for expressions and discussions. 
Features Include:
A social networking theme to create engaging social media
Option for private texting and messaging
Built like Facebook to deliver community experience
Group and forums to create engaging discussion panels
Social marketplace via multi-vendor support
WooCommerce integration for additional marketplace enhancement
Gamification support for unlocking digital rewards 
LearnMate LifterLMS Theme
If the online website admin wants to create an e-commerce website that sells online courses and curriculum, then the LifterLMS theme is the perfect choice for such brands and businesses. The theme tends to the educational sector and once installed with WordPress can stimulate course creation and assignment tracker to make courses available on a variety of subjects. These subject courses can be sold online to many students and institutions who wish to learn and build their own unique skill sets. 
Features include:
Facility to create and conceptualize courses and curriculum
Track students progress and create panels for the same
Distraction-free reading to inculcate learning
WooCommerce and LifterLMS Integration
Course review modules for feedback and reviews
Create an online community with BuddyPress
Access digital downloads with EDD
Reign Community WordPress theme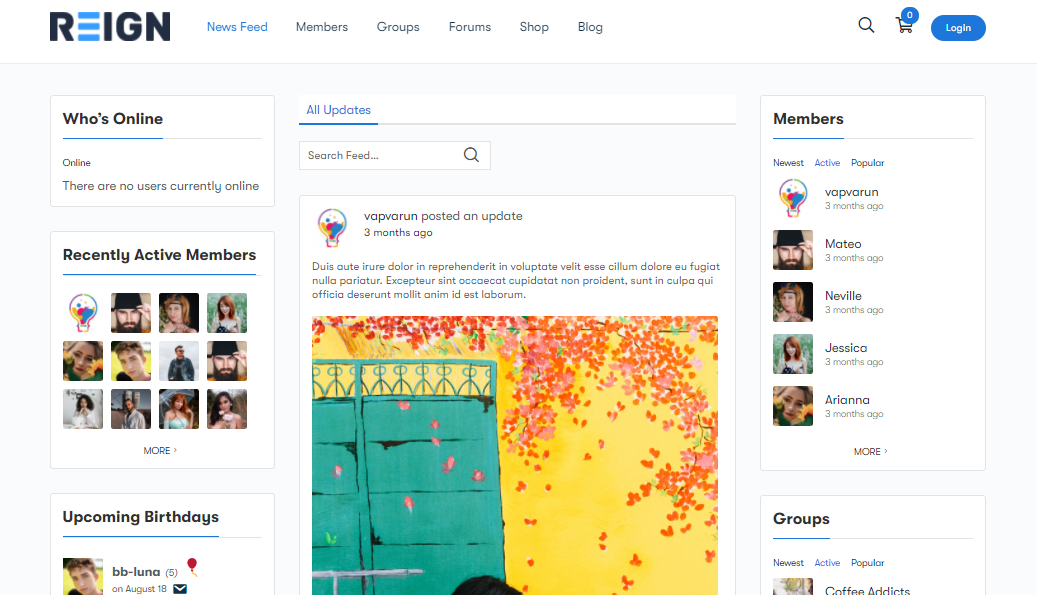 If a brand is interested in building a website that caters to various niches about the hobby and other commercial domains, then reign community theme is the best available option for you. The theme makes compelling communities online that can help a WordPress website thrive and have a long-lasting impression on its target audience. The theme caters to the idea of socializing where people from all different sectors can come and interact with each other. The theme also boasts a compelling social Gamipress feature that can help unlock digital rewards, coupons, and certifications. 
Features Include:
Create an engaging community like Facebook, send friend requests, and socialize on a virtual platform
Create a social marketplace with Woocommerce and WC vendors
Sell online courses with additional LearnDash Support
Add community widgets to make your website look more appealing. 
Multivendor Marketplace Theme
Any eCommerce website that transforms into a social marketplace will require the modification that encapsulates the features of the website as a whole. StoreMate Dokan and StoreMate WC Vendors are such themes that perfectly embrace the existing features of the social marketplace through WooCommerce and WV vendors support and help transform your website into a fully functioning marketplace like eBay and Amazon. 
Features include:
Beautiful grid layouts for product listings with clarified details
Exclusive WooCommerce page designs to display your products with confidence and ease
Single product display availability
LearnDash Integration to sell online courses
Create a social marketplace like eBay in an instant 
Social gamification for unlocking rewards
Easy to use and customizable
Conclusion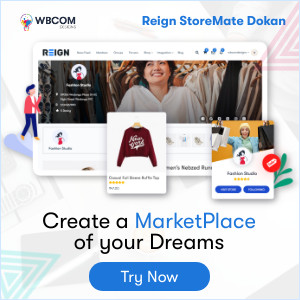 An eCommerce domain is highly responsive and evolving on a level that has taken over the world. With increased online transactions in each sector, it has become extremely crucial to employ the right themes, plugins altogether known as Ecommerce Design Requirements, and expertise to gain the best out of an online website-building experience.
Interesting Reads:
How to Start Your Own Social Network Website?