Students will love to explore something new every day. They are always curious to find answers to "Why". I'm pretty sure you also used to ask your Mom the big "WHY" for your silly questions. Actually, silly is for the one who has no curiosity, but those who have a sense of learning will understand the importance of it. So, encourage your students to learn more & find answers to their curiosity by creating a WordPress school website.
Education trends are evolving day by day. What works well 10 years ago, won't work well today. A better way to inspire your students is to think about what makes them curious. Delivering online education can help in taking their curiosity level to the next level.
Let's understand how.
What Makes A Simple Website An Outstanding WordPress School Website!

After working for years, I really loved the way the LearnDash LMS has focused to provide a brilliant LMS Platform. Whatever you require to set up a WordPress School Website, LearnDash has everything. Let's look out how it is helpful in setting up an outstanding eLearning Platform.
1. Encourage Group Activity
Group Activity generates a sense of team spirit among the students. It's the best way to teach them what groups are, why it matters, and how they can show their unity. LearnDash offers a Group Feature that allows you to create a group of students having the same interests. You can create a group, assign a leader to it, and monitor the groups' performance, and submitted assignments.
2. Let Them Know What To Learn First!
Students often try to skip the lessons if they find it boring. So make sure your lessons consist of such elements like videos, quizzes, awards, images, etc. that arise interest among your groups.
But that's not enough!
If a lesson is important to study, no matter whether it looks interesting, you can control your students not to skip it. LeanDash offers Lesson Drip Feeding feature that allows you to schedule the lesson feature to make certain lesson available every week. In this way, you can prevent the students from skipping important lessons.
3. Check Their Progress After Every Lesson
Just reading guides or watching video-tutorials are not enough. You can't say it confidently whether your students have got what the lesson is all about. Instead, you should ask your students to submit assignments. This will make you clear whether your students got the concept or not.
With Assignments option offered by LearnDash, you can make it mandatory to submit assignments before continuing further.
4. Play A Quiz In Your WordPress School Website
Quiz is another important factor to increase engagement among your students on your site. You can set up scoreboards and announce who earns more in the quiz will earn rewards.
With Learndash, you can create quizzes using different formats like Single choice, multiple-choice, free text, sorting, matching, essay, fill-in-the-blank, and survey. Besides, there are many WordPress gamification plugins that can help.
So, think of your requirements and create quizzes for your courses.
5. Certificate Of Achievement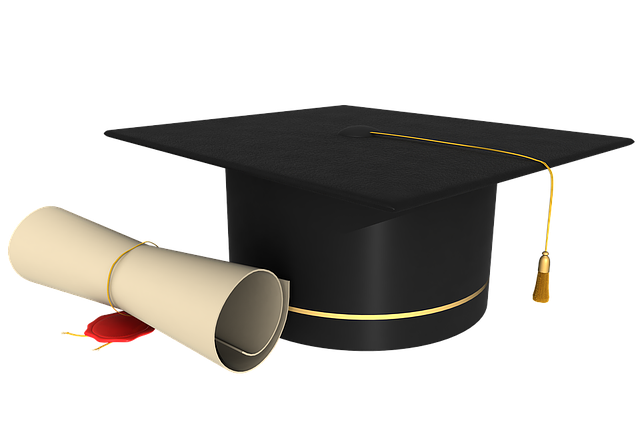 Think of your days when you earned your first certificates! The way you felt at that time! Sounds Amazing, right?
You can also encourage your students to learn more and more by awarding certificates of achievement for their hard work and course completion.
6. Create A Community Of  Your Students
LearnDash-BuddyPress add-on is nice if you want to create a community of your students having a robust profile like Facebook. This Add-on also offers a grouping feature that allows different classes to communicate with one another.
In short, a complete WordPress School Website!
7. Discussions Are Important
A classroom is incomplete without discussions. Just delivering lessons without having proper discussions on a particular topic is not a good practice. In fact, classrooms require a forum where the students are able to communicate and discuss if something is in doubt.
With LearnDash-bbPress Add-on, you can set up automatic forum access, public or private forums, custom "Access Denied" messages, Multi-forum support, and dynamic associated forum widget.
8. Don't Let Your Students Miss Out Important Updates
Learndash Notifications add-on is a useful feature for classrooms to send a proactive message to students. Besides, if you notice that some of your students have not logged-in after a certain amount of time, you can send configured messages to them as well as to the Group Leader (and Admin).
No doubt in saying that it's a perfect tool to engage and encourage learners, promotions, and cross-selling.
9. Monitor Your Students Activity
What if you can also manage what your students are doing in real-time on your site! If this is so, you can easily track your learners journey through your online courses. With LearnDash ProPanel, you can consolidate reporting and assignment management, send course specific communications, and also look at the real-time activity as users take your courses.
10. Offer Them A GradeBook
GradeBook makes it easy to review scores and keep an eye on the students' performance. Your students will also understand where they need to focus more.
With LearnDash GradeBook Option, you can easily set up  GradeBook for each student mentioning their scores for each quiz and assignment they take.
11. Manage Multiple Instructors From A Single Platform
Schools need to manage all the subjects. And, they require multiple instructors also to make students learn all the subjects. With Multiple Instructor add-on, you can allow many teachers to create and manage their own courses and students.
12. Style Your Online Course Platform
In order to arise interest among your students for your courses, you need to style your lessons or courses to make it look good. The more attractive your website, the more your students will engage.
The best way to style your courses and improve your site appearance is to use WordPress Education Themes.
Have a look at LearnDash Themes Here.
Using these themes you can easily manage your courses along with improving your course layouts.
It's just a matter of presenting your courses in a professional way!
Words over to you
That's all about creating WordPress School Website. Hope you have understood how you can match the pace of demands in education Industry.
So, create your own eLearning website and let your students learn with more curiosity. Anything that you would like to share regarding WordPress School Website is most welcome. Do leave a comment below with your suggestions.
---
Interesting Reads:
How To Effectively Title Your Membership Levels
Why LearnDash LMS Is Best For School Website?
Importance Of Adding Community Feature To Your School Website