WordPress has a lot of ready-made themes but you can also make one for yourself. Because finding one theme that has the exact look and functionality you need can be difficult. WordPress has been used all over the world as it is a popular open-source content management system. You can also use this platform to easily construct a vital online presence and develop your online business. Every developer advises using WordPress as the foundation of your website as it is easiest to get started with. Even if you don't know how to code WordPress can handle everything for you. In this article, you will learn how to make a best wordpress theme for beginners. This also helps you to have a better grasp of how everything fits together.
What is a Best wordpress theme for beginners?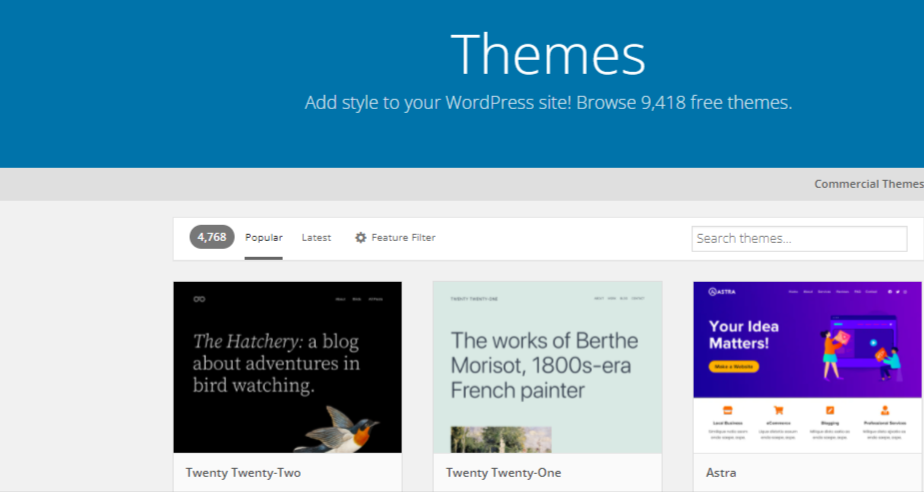 To know how to make WordPress theme, first get an idea about what a WordPress theme is. It is a collection of files that determines the look of your website. Additionally, themes are held with anything from your site's style to the color of its hyperlinks. It helps to manage the impression of your blogs. WordPress comes with a variation of pre-installed themes but you can also install a new theme on your websites. Themes help to enhance the aesthetic attractiveness of your websites.
Also Read: Reasons Why WordPress Is Best For Your Next Website
Why need to create a Best wordpress theme for beginners?
Choosing a decent theme is a significant aspect of creating a site. Even though you have several alternatives to pick from, you can select a specific theme foundation. Then you can build a theme on top of that framework that depends on your needs. Some people go through inbuilt themes to select one that appeals to them. Whereas others come with modification options to change the themes to some level out of the box. Starting from scratch you can make a custom theme once you have found a design that works for you.
Also Read: How to Create a Child Themes in WordPress
How to develop your theme Step by Step
As there are lots of themes in Word press so how to make WordPress themes complete from scratch. You can also edit to an existing theme and duplicate and modify themes. There is a range of tools that will help you to build your theme. WordPress themes are all contained within a single folder that resides within the themes.
First, you need a website to get initiated and a development environment with Apache, PHO. You also need WordPress installed to know how to make WordPress theme. If you get WordPress from the official website make sure to change the database credential first. Additionally, the WordPress theme is a regular HTML page that is made up of the files like header.php, footer.php, etc.
Step 1: Create WP content folder
First, you need to make a folder to hold the files that you will be adding. WordPress contains a directory as it's the root directory. On the other hand, themes are a folder within the WP content folder. So the new theme will be in the 'Themes' folder that will be feasible to activate and use online.
Step 2: Index.php and style.css.
After you finish constructing your theme folder you must create two necessary files that are index.php and style.css.
In style.css only the theme name is required so that WordPress can locate and list your theme. For a decent theme assign a Theme Name, Theme URI, Author, Author URI, Description, version, License, License URI, text domain Tags, etc.
Furthermore, WO loads the posts that will be shown on the screen using an index.pho file.
Step 3: WordPress Dashboard
After that you have to go to the WordPress Dashboard choose Appearance then Themes and see if the newly built theme is shown or not. If the information is correct then go to theme details. Then you can go to the Themes page on WordPress and manage your themes. To activate your new theme, click 'Activate' and see whether the changes have been applied.
Step 4: Create Post
After that return to the index.php command lines and erase the content you just types to test if your theme works. You have to create a command line in WP to retrieve from the database the post and show them on the page. There is a "have posts" command that instructs WP to look for blog posts in the database. The function " the post" must be added found loop "have posts" to the whole file whenever that " have posts" condition is true. The action within the loop will be executed for all posts if the database includes posts. Also, WO will inform the user that there is no post accessible.
You can use the " have posts" method if any posting in the database needs to be repeated. On the other hand, the " the post" method fetches the most recent post. It also adjusts to show it chronologically on the theme page. Using the " the content" function the content is attached to the file title put on the page. There is this functional" the permalink" that creates a link to each post. That allows users to view the information without having to scroll through the entire text. You can use the " the excerpt" method to the " the content" method to add a quick summary under the file.
Step 5: create new files
You have to create new files in the same folder as your theme where style.css and index.php are already present. The name of these files is header.php and footer.php. the header.php makes it easier to add plugins to the site since the hook may be used to add styles, scripts. On the other hand, the footer.php can close the tags used in the functions.
Step 6: command
function. php gives WordPress personality by allowing the command line to change the CMS's default behavior. This does not require a unique header text only works when the theme is active.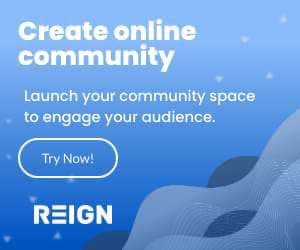 Conclusion of Best wordpress theme for beginners
These six steps will help you to know how to make a Best wordpress theme for beginners. When your theme is built the links send the visitor to a whole page for each article to operate well. These are the fundamentals to creating a WordPress theme. Start with the basics and you can gradually learn the tricks as your skills improve.
---
Interesting Reads:
Essential Social Marketplace Requirements with WooCommerce
Know The Ways To Update WordPress : The Ultimate Guide