WordPress is an excellent content management system that helps you to create beautiful websites for your brand. In today's time, more and more applications and websites provide dark mode options to their customers. Now, you can opt for dark mode for your WordPress website too! In this article, we will go through some of the finest WordPress plugins for a dark mode that you can use for your WordPress site. 
List of WordPress Plugins for Dark Mode
1. Night Mode for WordPress

Night mode is an ideal solution if you want to switch your web pages between night mode and normal style. This can be done smoothly! Night mode improves the readability of text, images, and videos for the user. With this plugin, your visitor is more likely to spend more time on your website and it also protects your eyes from hurting. It allows for a high degree of customization. You can change the display to night mode in a switch button style. Moreover, the night mode style can be used for background, text, and links colors for the webpage. It also provides you with a plethora of shortcodes and widgets that makes its usage ultra-easy for you. It also has different night mode sizes-small, medium, and large. Download it today to know more about its exemplary features. 
Check out this plugin – here. 
Also Read: TOP GAMING WORDPRESS THEMES
2. Droit Dark Mode WordPress Plugin
The Droit Dark Mode WordPress plugin is user-friendly and fully compatible with all operating systems, web browsers, and devices. Droit Dark Mode enables you to turn on/off dark mode in your website without lots of effort, hassle, or coding. It allows you to turn the dark mode option from the dashboard with tons of settings. To create a stunning dark version of your website and WordPress admin dashboard quickly and effectively. Jumpstart your dark mode with the 10+ exclusive pre-made color presets and instantly get high contrast, professional dark view. Droit Dark Mode WordPress plugins come with multiple switch styles and you can show them anywhere in the body of your website. You can also set the dark mode as a default view and provide your audience an eye-soothing experience and make them spend more time on your website.
Check out this amazing plugin: Free Download  –  Pro Feature
3. Go Night Dark Mode / Night Mode WordPress Plugin

This plugin enables dark mode or night mode and provides you with multiple options for your website. The dark mode is the new trend in web design and this plugin understands that very well! You can add the dark mode feature into your WordPress installation without any inconvenience. Moreover, you can choose your colors as dark modes. You can also set a period in which the dark mode will be automatically active on your website. It provides you with amazing customization options for your website. You can insert this button on all pages or specific pages – it all depends on your needs! Lastly, this is an adjustable plugin – button location, button type, body background color, text, and colors – are all adjustable! Some other notable features include an automatic mode, seven-button styles, custom colors, shortcode integration, and so much more. We highly recommend this one.
Know more about this fantastic plugin – here!
4. WP Dark Mode
The first plugin in this list, WP Dark Mode, is rated 4.5 stars. This plugin is automatically activated when you install it. This means that it's not necessary to fiddle using different settings to make it work. After installing and activating it, the site's users will be able to browse your site in a dark mode according to their preferences for their devices. The plugin works with every major version of the operating system and works with the majority of WordPress themes. There is also the option of displaying an oblique switch that lets users easily switch the dark mode either on or off and enable dark mode on the backend on the WordPress website.
Check out this plugin – here.
5. Dark Mode For WP Dashboard
If you're searching for an easy and sleek plugin that can enable dark mode on the WordPress dashboard, then the Dark Mode For WP Dashboard plugin is exactly what you're looking for. It's five stars in the repositories that are official and operate right out of the box. It's an excellent alternative if you're using a free plugin such as Night Mode for WordPress that does not allow you to activate the dark mode within your WordPress dashboard. The cool thing about this plugin is its ability to set dark mode according to user profile so that each registered user can easily manage the appearance of the dashboard as well as dim mode options. The plugin is compatible in conjunction with Jetpack, Nested Pages, Yoast SEO, and WooCommerce plugins, too.
Check out this plugin – here.
6. Blackout: Dark Mode Widget

Blackout Dark Mode Widget is another easy plugin for WordPress. It is rated 4.5 stars in the official repository. After installation and activation, it generates a straightforward widget that lets your users switch between light and dark modes on your site. The plugin makes use of CSS mix-blend mode to bring dark mode to all of your sites. This plugin is likely to be the most simple one on the list since it doesn't have several options to adjust. Its only drawback is that it won't be compatible with all browsers as it is dependent on CSS.
Check out this plugin – here.
7. DarklupLite
DarklupLite the WP Dark Mode is a robust and rich dark mode plugin for WordPress. It is rated 4.5 stars from the main repository. The plugin comes with a lot of options and settings that allow you to adjust the dark mode of your website in the exact way you'd like. For example, easily alter the color contrast and select between a variety of colors, and select the location of the switch on the front of your site. It's Compatible with Elementor and Gutenberg and supports all WordPress themes. It also permits users to turn on dark mode both on the front-end as well as the backend of your website.
Check out this plugin – here.
8. Night Eye
The version that is free of Night Eye is accessible on WordPress.org as well as many others on our list. The plugin is rated 5-star rating and allows you to change to Night Mode and light mode to enhance the quality of the text, images, and videos on your site.
The program comes with an inbuilt visually adjustable color table that can help you customize your dark mode more simply. It's important to note that the premium version of Night Eye adds a few additional features to your dark mode, including colors, color settings that can be customized and a timer that will automatically apply or remove dark mode, and much more.
Check out this plugin – here.
Conclusion on WordPress Plugins for Dark Mode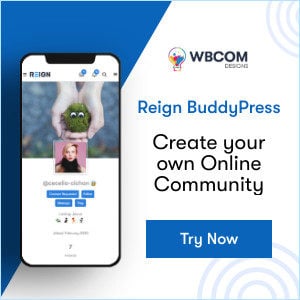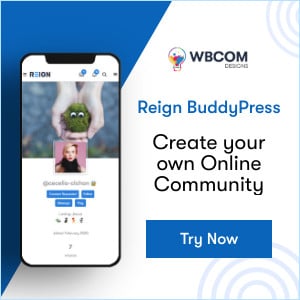 In conclusion, these are the best plugins you need to incorporate into your website to provide your users with a dark mode theme. We suggest you try them to understand more about how it works! We hope this article has helped you in making a decision. Thank you for reading and all the best!
---
Interesting Reads: