Word WordPress is certainly the best Content Management System (CMS) it power approx almost more than 90% websites. This result, more and more people searching for WordPress daily. WordPress is a huge blogging platform. So, today we discuss the best WordPress blogs of 2021 that have been around and have served their purpose well.
Top Blogs worthy to read
WPArena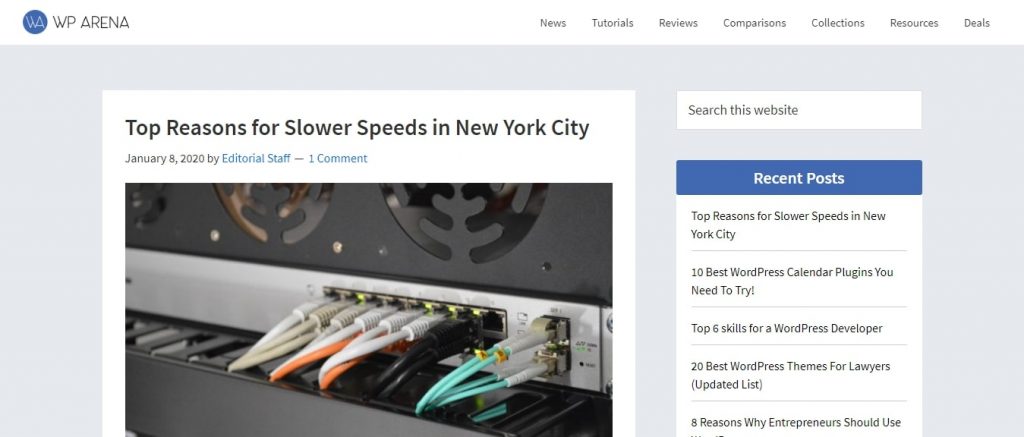 WPArena is the top-ranked WordPress blog as the name suggests "WordPress Arena". The blog is founded by "Jazib Zaman" back in 2008 who is an entrepreneur from Pakistan and the CEO of TechAbout Private Limited. Almost everyone in the WordPress industry is a follower of WPArena blog and the best thing about this blog is its continuity and coverage of all things related to WordPress. WordPress Themes and plugins.
WPBEGINNER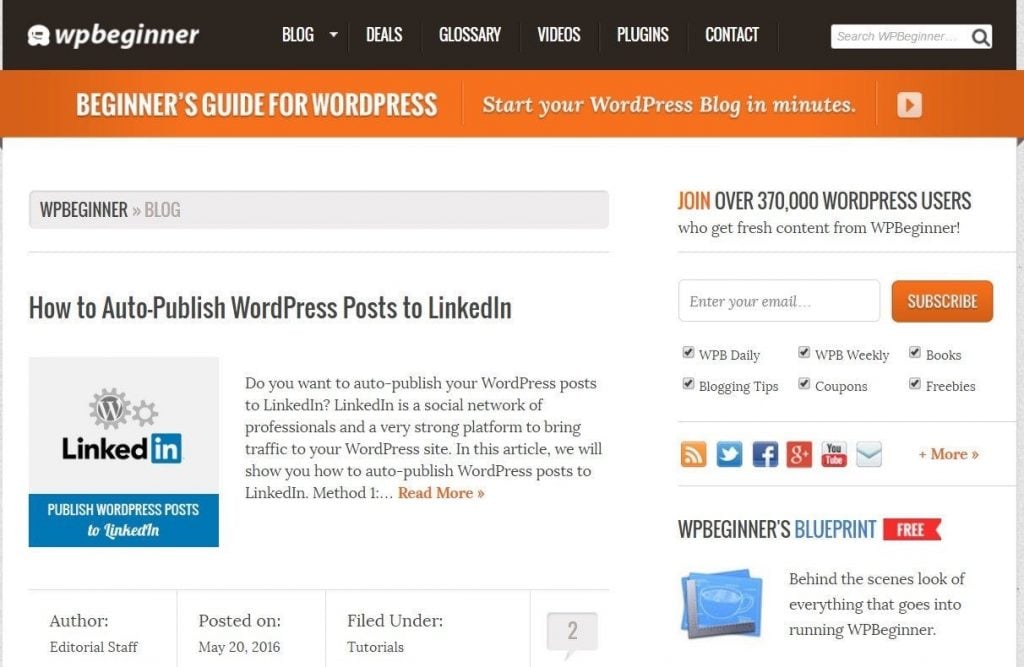 WPBEGINNER WordPress blog is the best one around and is meant for beginners. Very humble content and simple tutorials make up the blog's popularity.  Or you may say it holds normal things and delivers content to the people who do want to learn very basic things. For example, it helps in adding an image to a post or creating custom menus. Above all this WordPress blog is here to help everyone learn WordPress. Wp beginner updates us with the newest events, stories, plugins, and themes. Even everything else that has to do with WordPress. And the best thing about it that the blog is updated every day.
WPMU DEV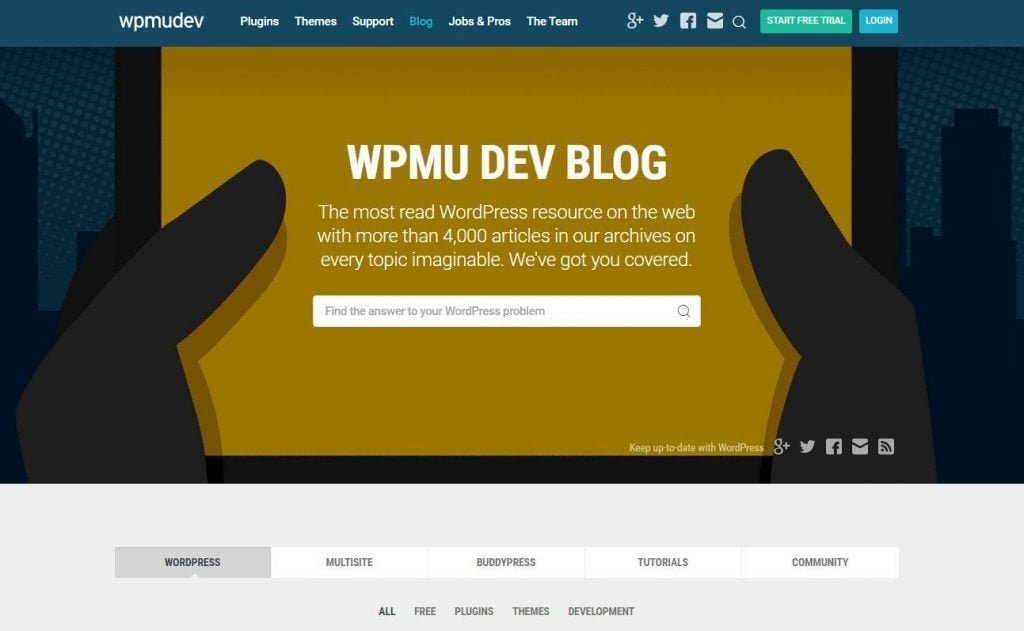 This WordPress blog is meant for expert and deep advice. This is one of the best WordPress blogs that cover interesting topics about everything WordPress. They regularly update posts on topics like multiple categories. WP Mu dev is the best one from where you can learn everything from the beginner level to expert level.
WP TAVERN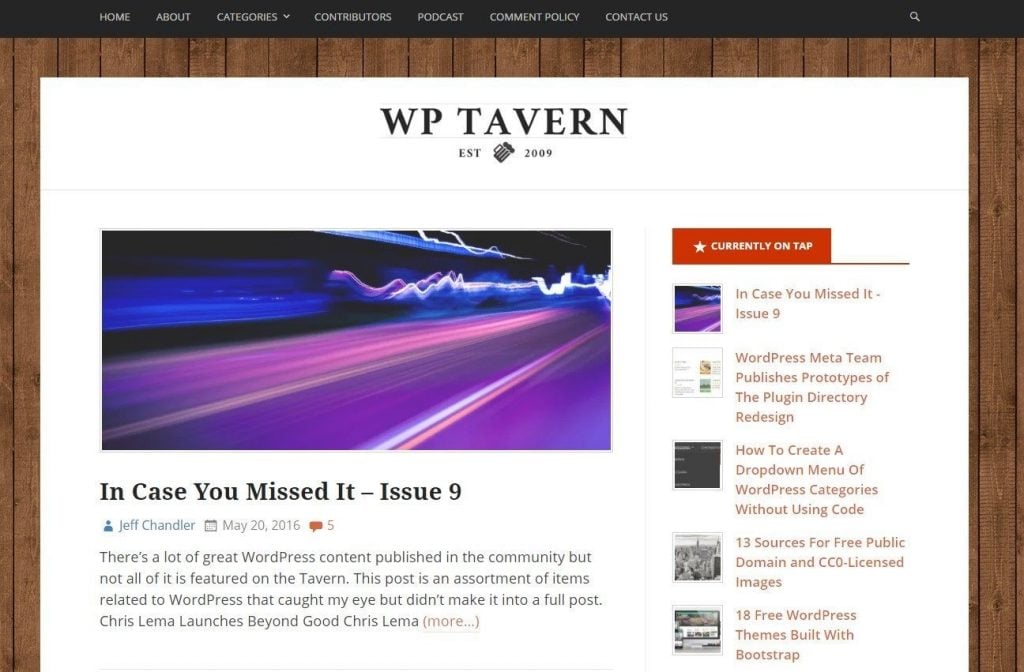 Are you looking for a main news site in the WordPress Community? Then the answer is "WP Tavern". You will get all daily news stories here related to WordPress topics. WP Tavern has the capability to show the updated plugins, themes, latest WordPress news.  WP Tavern covers everything that happens in the world of WordPress.
CHRIS LEMA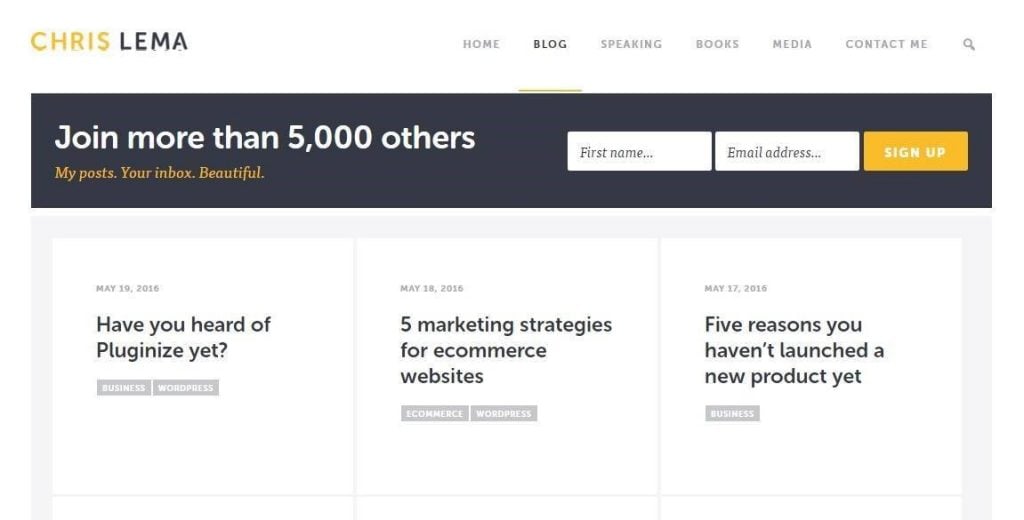 Chris Lema is one of the top rated  WordPress blogger.  He is one of the best speakers in WordCamp. Basically, the blog owner is a developer, writer, and speaker, and also writes one of the best on-topic blogs about WordPress. Besides WordPress, it also covers tutorials but also holds things like marketing, theme development, social media plugins, hosting, and many more.
CODEINWP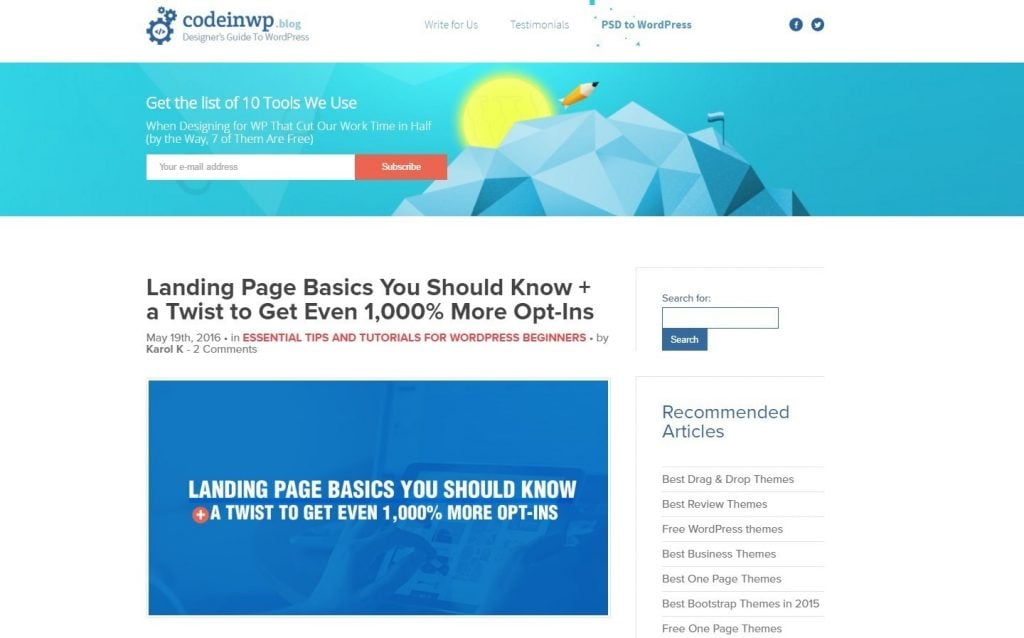 CodeinWP is an Ultimate WordPress blog because it covers crowd of WordPress content, starting from tutorials on WordPress usage to plugin lists, top theme lists, in-depth research posts etc. Its aim is to provide the deep information about various WordPress resources, and also deliver a simple way to understand them.
WP MAYOR
If you are looking for an identifiable brand in the WordPress blogs list, then WP Mayor is the right choice. It is well-known WordPress blog for covering different types of related topics, top-rated themes and plugins. Starting from tutorials to WordPress themes, plugins, mindblowing deals on plugins and themes, and even e-commerce for WordPress. If you ever happen to need new theme or plugin then WP Mayor will help you because it also hosts giveaways and publishes product analysis.
Find Out More
TORQUE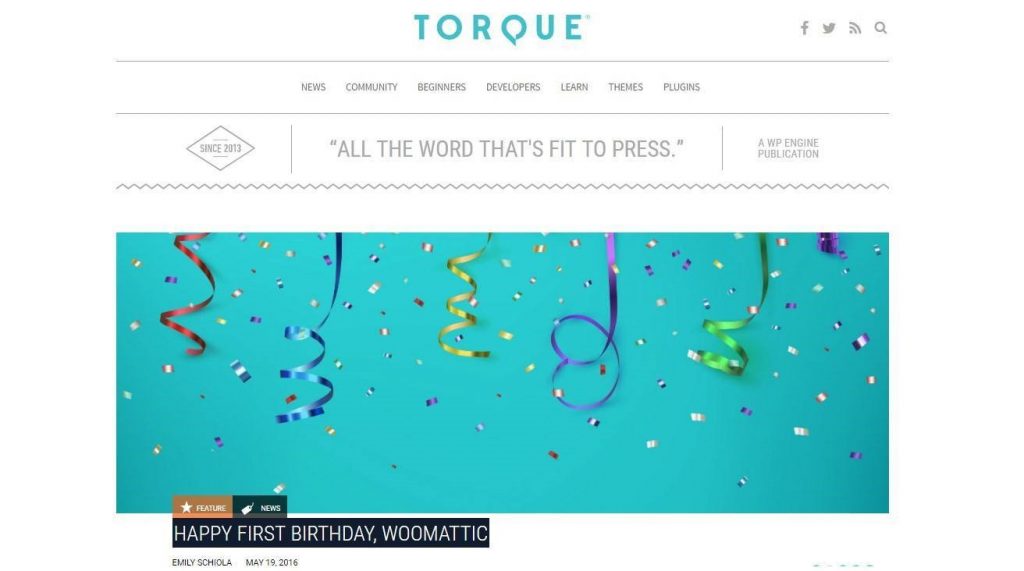 Well, Torque WordPress blog has both advanced and tutorials. Besides, it also covers various interviews of many rewound people, news, and recent stories. Torque has its posts in distinct categories, catering to different types of readers: developers, community, beginners, and "learn" (their how-to section). And has separate sections for themes and plugins.
BOBWP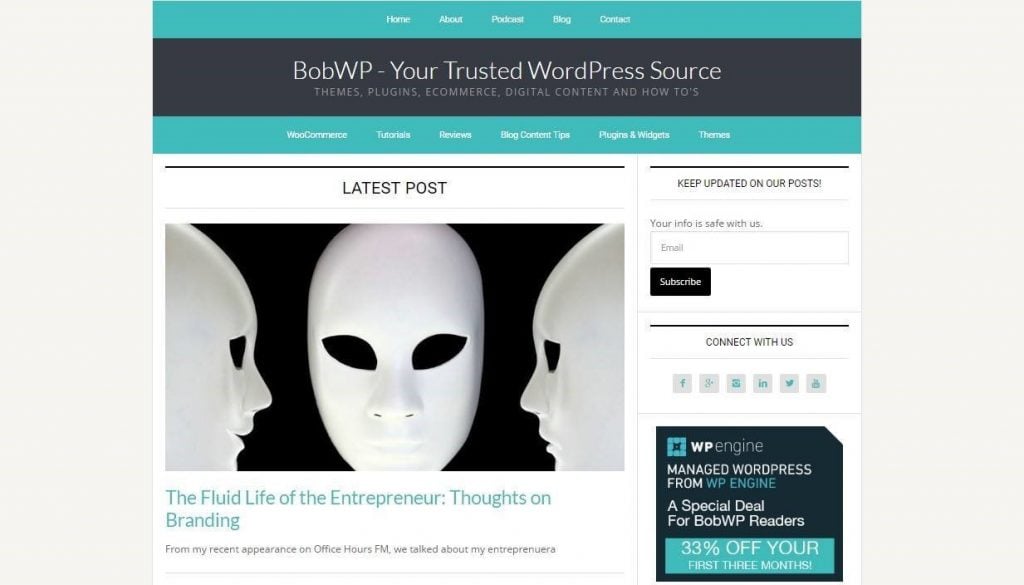 Want beginner tutorials then you should visit BobWP site. It covers various features of WordPress, such as plugins, themes, WooCommmerce and content creation. Bob is best known as "Heart of Teaching" just for his serious approach. As well as he also has online courses where people get familiar with WordPress and learn to work with it on a regular basis.
Find Out More
ShoutMeLoud
Launched way back in 2008, ShoutMeLoud is the brainchild of Harsh Agrawal, a pioneering Indian WordPress blogger who has since grown it to over 832K subscribers and 1 million page views per month. On ShoutMeLoud, he loves to share the exact tactics and case studies of how he grew his blog to such extraordinary figures, along with detailed, up-to-date, and transparent tutorials on WordPress (plugins and themes), blogging, SEO, and marketing.
We hope that you like the article on top Best WordPress Blogs To Read. Please feel free to comment on the section. Thanks for reading.
Interesting Read: Best Hotel WordPress Themes