It's never been easier to set up an eCommerce platforms – there's a huge number of options out there from complicated custom. Built options to drag and drop website builders – as a new seller it can be seriously overwhelming!
Best eCommerce platforms for new sellers
In this article, I look at some of the most easy-to-use and affordable options out there so you can get your shop online quickly and easily without spending a fortune.
1. Woocommerce
WooCommerce is a WordPress plugin which enables you to turn any website hosted on WordPress into an ecommerce site. You can use it to sell any kind of product from physical products and digital products to appointments, reservations and services. WooCommerce is open-source and that means that it's incredibly customizable and versatile.
There are hundreds of plugins out there that work with WooCommerce so you can easily add new functionality to your store without the need for technical knowledge.
Another huge benefit of WooCommerce is it's free, but if you're looking for something more complex or you're a bit of a technophobe then you may want to pay a web developer to build your ecommerce site to your specifications.
Also Read: eCommerce Stores Building: WooCommmerce vs Shopify vs Wix
2. Shopify
With Shopify, you can create a sophisticated looking site really quickly, but the main benefit is the many integrations you get. If you're planning to sell through multiple channels, for example through your social media channels, third party marketplace or via a retail store, then you'll find that Shopify helpfully integrates across all these channels so you can easily keep track of your orders and inventory everywhere you sell.
It also integrates with hundreds of apps and services such as Klaviyo, Printfull, Mailchimp, Quickbooks and many more. This means you can easily share information across all your software, removing the need for complicated workflows and making your business more streamlined and easy to manage.
The basic Shopify package is $29 per month, but remember that you're not paying hosting fees or having to pay a developer to maintain and fix your site when stuff goes wrong. With Shopify you can choose from a range of attractive templates and rest easy knowing that you're not going to have any website errors to deal with.
Also Read: WooCommerce Vs Shopify: Which Is Better For Ecommerce
3. Wix- eCommerce platforms
Wix is one of the most user-friendly drag-and-drop website builders out there. You can set up an ecommerce site in just a couple of hours using one of the many customizable templates available. All packages also come with web hosting and domain registration. Like Shopify, Wix has an extensive app market so you can easily integrate your Wix store with a whole host of apps.
Wix is slightly cheaper than Shopify, starting at $14 per month, making it a great option for beginner sellers. More experienced sellers might prefer the wider range of integrations available with Shopify.
Also Read: Wix vs WordPress
4. Squarespace Ecommerce
Squarespace Ecommerce is another drag and drop website builder, known for its stunning design templates. You can choose from a wide range of sleek, visual templates which will enable you to set up a really professional looking ecommerce site in no time.
Like Wix and Shopify, all the packages include hosting and domain registration so you don't need to worry about site maintenance or technical issues.
The tools are less advanced than what you get with Shopify and it's not great for multichannel sellers but then it's cheaper than Shopify at $18/month.
5. Marketplaces
Without doubt the fastest way of getting your products in front of online shoppers is through an online marketplace such as eBay, Walmart, Etsy or Amazon.
Through an online marketplace you can gain access to a readymade audience of customers who are searching for products just like yours. Unlike the other ecommerce platforms in this article. With a marketplace you don't need to go to the time and effort of setting up a website which means you can get selling faster. You also don't need to focus so much on getting customers to your store as marketplaces come with readymade customer bases.
Of course, there are drawbacks – every marketplace has different rules and you don't have the same control as you get through your own website. That's why lots of ecommerce sellers choose to have their own website in addition to selling through marketplaces.
Before making the move to start selling on an online marketplace. There are a few things to consider, namely which is the right marketplace for your brand. Amazon is known for having a huge customer base but it's not the only option. There are plenty of great marketplaces out there to choose from so work out which platforms best suit your target audience.
Also Read: Why You Need A Website For Your Business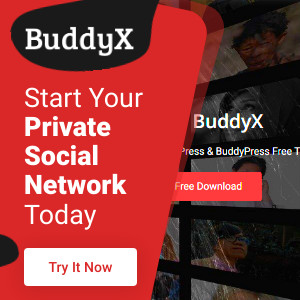 Summary of eCommerce platforms
There are loads of ecommerce platforms out there but as a new seller. You're best off starting with a platform which is easy to use and won't break the bank. Whether you choose an ecommerce platform, marketplace or both. The beauty of the options on this list is that you can get set up and start using them really quickly without needing lots of technical help. A lot of these options also come with free trials so you can see if you like the platform before committing.
---
Interesting reads:
How Do Paypal, Shopify, and WooCommerce Compare?
How To Choose the Perfect Shopify Theme for Your Store