"Give value to your B2B customers and drive sales to your online store using B2B e-commerce solutions."
Selling B2B products at your physical store? Ever thought of driving quality B2B customers online? If not, then you're probably missing a massive amount of conversions that could be yours!
Do you know why?
Have a look at the following trend on Google for "B2B e-commerce". People have searched this term many times in the past 12 months. This means a big demand for B2B marketplace solutions.

Wikipedia also says that-
"The B2B e-commerce market is changing fast. There is an increasing number of companies adding an online sales channel to their business. In 2014, 63% of industrial supplies buyers purchased their products online (UPC, 2014). It is expected that the USA B2B e-commerce market will even grow from $780B in 2015 to $1.1T in 2020."
No doubt in saying that the future of the B2B store is bright. So, don't you think you should change your selling strategy too? Create B2B Marketplace on WordPress now and outrank your competitors more efficiently resulting in more amount of conversions to your B2B business.
Why should you create a WordPress WooCommerce B2B Marketplace?
Creating a WordPress B2B marketplace allows you to understand your B2B buyers more accurately.
B2B customers often buy rationally. Having an online presence as a B2B e-commerce store, you can keep track of their buying pattern efficiently.
Providing them with a customized landing platform including all the relevant product details as they are expecting from their dealers helps you build a long-term customer relationship.
You don't need to keep stock at your store. As and when the order is placed, make use of smart shipments (i.e. truckloads) from the store of the related supplier.
When your B2B customer gets all the important information at one place that they want to know before making a buying decision, they'll generally prefer purchasing again from the online store. Benefit? Your customer turns into a loyal customer!
How to create a WordPress B2B Marketplace?
You don't need to learn to code. WordPress along with WordPress B2B Marketplace Plugin and B2B Marketplace WordPress Theme has made it easy to create a B2B e-commerce website without coding. The process is very simple.
Buy a domain of your choice and install WordPress.
Install a WordPress B2B Marketplace Plugin. I prefer using Dokan Multivendor Solution.
Use a B2B Marketplace WordPress Theme to make your marketplace more interactive and search-engine friendly.
Recommended WooCommerce B2B Marketplace WordPress Themes
When the appearance of your online store looks perfect, your prospective customer will surely like to explore your products. B2B Marketplace WordPress Theme can make your task a lot easier.
So, create a B2B e-commerce website using StoreMate Dokan WordPress E-commerce Theme, the responsive multi-vendor theme with high-end design.
The key features include:
Grid and List Layouts
Incredible Dokan Page Designs
Exclusive WooCommerce Page Designs
Unique Single Product Page Customization
Automated Mega Menu Support
Interactive Ready To Use Demos
Amazing handy Dokan Additional widgets to improve your store and product visibility.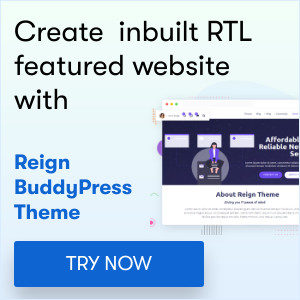 Start Your Own B2B E-commerce Marketplace with the best B2B E-commerce Solutions now!
Interesting Reads: