Online YouTube to MP3 Convertors that don't require registration is immensely popular among users, defying ethical concerns regarding copyright holders and rewards in the music business. You audiophiles may make a playlist of your favorite music to listen to later. Only the audio from YouTube videos of interest to you? There's no reason to put anything harmful on your computer.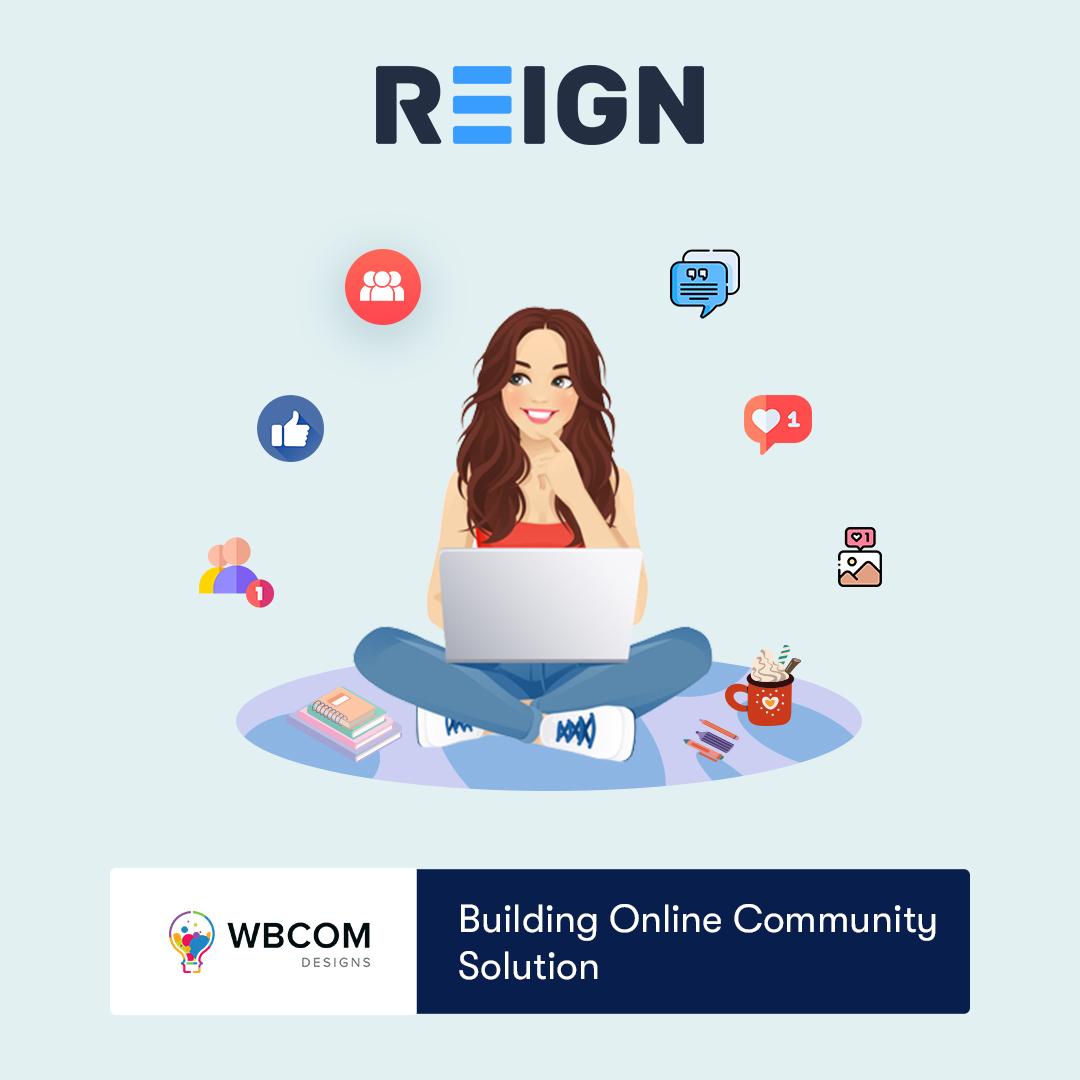 YouTube to MP3 Convertors
The online converter provides the same high-quality listening experience. It's as simple as that!
1. YtMP3
With the YTMP3 converter, the customer gets a fully functioning, direct converter that isn't at all boring. Its user interface is clean, simple, and easy to understand. You have complete control over how and where you save your music. YTMP3 supports video lengths up to 90 minutes.
To download MP3 files from YouTube to PCs, tablets, and smartphones, you may use YTMP3, a free download manager. It also allows users to download YouTube videos in MP4 format via the service. It's a relatively straightforward process. To download the converted MP3 or MP4 file, just input the URL of the desired YouTube video into YTMP3, choose MP3 or MP4, and click the actual download button.
Also Read: 10 Best YouTube WordPress Theme
2. Y2mate- YouTube to MP3 Convertors
Y2mate YouTube Playlist Downloader is a desktop application that combines an internet downloader with a simple YouTube playlist downloader. Easy bulk conversion of YouTube playlists into MP4 or MP3 with a user-friendly interface is possible with our YouTube playlist downloader. It is compatible with more than a thousand video and music streaming services, and 1080p, 4K, and 8K videos may all be downloaded.
In addition, it can download YouTube playlists in 320kpbs audio and adjust the subtitles and audio output. This is the best option if you don't want to install any other software or add-ons. Your MP4 file will be available in no time, and there is no need to register. Because the application runs on the cloud, the output is sent in seconds due to the speed of the conversion and downloading.
3. Mp3Convert.io
High-quality mp3 files may be created from YouTube videos using Mp3Convert.io. To complete the process, you only need to click a few times. Restrictions are imposed on video duration, and it will convert the video file to mp3 in a matter of seconds. You can download it based on its length.
This app lets you convert YouTube videos to mp3 and mp4. In addition to 320kbps, Mp3Convert.io can convert video to mp3, and it can also convert videos from YouTube to MP4 format in high definition (1080p). This YouTube converter is free and online. Using this service, you'll have access to an entirely new level of download and conversion security and anonymity.
4. Any Video Converter
It's hard to imagine that Any Video Converter Free is a free download and converting tool that's that powerful. There are various ways to rip CDs, get files from the web, and add filters and effects before saving or burning them to DVD using this free YouTube to MP3 converter.
This software supports a wide range of high-definition output formats, including formats for Apple, Android, Windows, and other devices. Just choose the device from a drop-down list, and the application takes care of the rest: you don't even have to think about it.
5. MP3Studio
Downloading and converting YouTube videos at unrestricted speed and in ultra-high quality up to 8K is a breeze with MP3Studio YouTube Downloader. Using this program, you may download any YouTube video and save it in whatever format you like, such as MP3, WMV, MOV, or any other file type you desire. You may also use it for Instagram, Facebook, and other social media platforms. Additionally, this program has an ID3 Tag Editor built-in, making it simple to organize your downloaded music.
This PC music downloader works flawlessly and does not necessitate the installation of any other software or completing time-consuming and tedious registration procedures. Click and paste the YouTube video URL into MP3Studio, and it will begin downloading immediately.
Also Read: 25 Best Online Business Ideas
6. VidToMp3
To put it simply, VidtoMP3.com is a website for converting video files from Flash format to MP3 format. You may easily download your favorite YouTube videos as mp3 files with this platform, and it can also convert YouTube videos that have already been downloaded to mp3. Because it is entirely web-based, the program is lightning-fast. The site is free to use, and no registration or subscription is necessary.
Pasting the YouTube link in the space that can be viewed on the site's main page will take you to the desired mp3 audio recordings. VidToMp3 can only convert one YouTube video at a time, but it is lightning-fast when converting it to MP3.
7. 2CONV- YouTube to MP3 Convertors
2Conv is a website with a video downloader and converter in one convenient package. They provide an easy-to-use online YouTube converter that can convert your music and films from social networking sites and YouTube into MP3 and MP4 files. You may use this website to convert movies to MP3 and transfer the converted audio file to your mobile device or other portable media player. 2Conv employs cutting-edge technology. Because of this, consumers may expect a smooth audio conversion and download process.
There is no fear about sluggish downloads with their free online service that allows you to convert approximately 100 media files at once. Additionally, the quality will be unaffected if you convert multiple files simultaneously. The best YouTube to MP3 converter on the market is here for you if you've been looking elsewhere. 2Conv's service is entirely free, and there will be no further charges.
Also Read: How to Create a Music Community Website
8. ClipGrab

ClipGrab is a popular video converter and downloader for Windows, Mac, and Linux users. With it, downloading movies from well-known websites like YouTube, Facebook, Vimeo, and Daily Motion is a piece of cake.
As soon as you add a link, ClipGrab scans it and prompts you to select a format for downloading. You may download audio-only versions of files and video files in WMV, MPEG4, and OGG formats. If you want to conserve space on your phone by downloading a lower resolution version of a video you want to view on the go, ClipGrab lets you pick the quality of the video you want to save.
9. Goytd- YouTube to MP3 Convertors
YouTube, DailyMotion, and College Humor are among the many video hosting sites from which YTD Video Downloaders can download and transcode videos. Besides MP3, WMV, FLV, MOV, 3GP, and AVI, it can also convert movies to MP3 and MP4 formats. They say that the current version of this YouTube converter is quicker and more stable than earlier versions.
If your internet connection drops, it will immediately resume your downloads. Subtitles (SRT) and languages can be downloaded. You may browse various video websites using the built-in browser add-on and pick which videos you want to download.
Also Read: 10 Best YouTube WordPress Themes 
10. Converto.io- YouTube to MP3 Convertors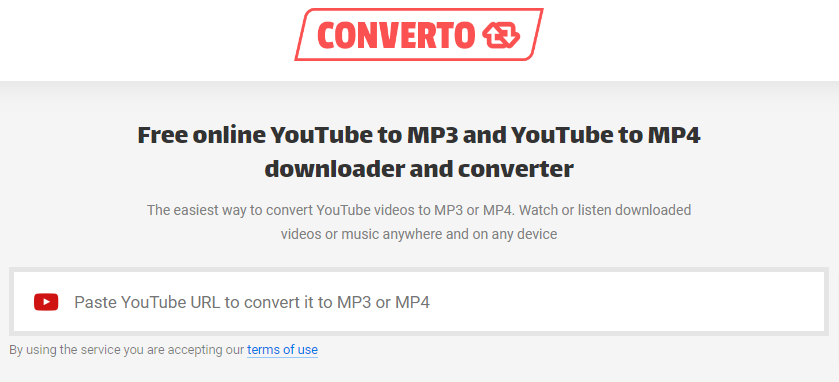 The procedure begins with a simple drag-and-drop interface, and everything proceeds efficiently from there. The tool is surprisingly rapid when it comes to some of the more demanding formats. You don't have to do anything to keep it up-to-date because it runs in your browser and is automatically updated on the backend.
Allows for many files to be converted with no setup required. All kinds of media, including images, videos, and other forms of files, may be converted and several archive formats. Just a few clicks are needed to pick the proper output format and arrange the conversion with further options, and the company's servers are capable of handling a wide range of file kinds.
Conclusion of YouTube to MP3 Convertors
Since there are so many YouTube to MP3 converters on the market, narrowing your search to just one is nearly impossible. Choosing a YouTube to MP3 converter is a complex process, and there are many things to consider. Every tool has its own unique set of features and qualities, and the YouTube to MP3 converter may be selected based on its characteristics.
---
Interesting Reads:
Youtube Shopping: Experience The New Feature
Best WordPress Video Player Plugins