You need to know what can be the best way to entertain your readers if you are a blogger and upload comics. When it comes to posting comics and funny content on your site the importance of theme increases significantly. Usually, WordPress Comic Book Theme follow a specific theme and format. It helps to reflect humor right from when you land on the site. WordPress comic book theme offers you an all-in-one service with total ease and convenience. There are a lot of exciting themes in the market that you can use for your comic blog.
WordPress Comic Book Theme
You can choose your comic book theme from the list given below.
1. Boombox
This theme resembles a magazine's appearance that went viral. This theme is an all-purpose, highly customizable theme that had viral features. On the other hand, you can also fill the theme up with news, listicles, polls, and quiz contests. You can share this thing on social media where your content can go viral using the like buttons, voting systems, and more. You also have an option with this comic book theme to get the dark or light mode. To customize the theme and its functionality, all the plugins that you require, work perfectly with this theme.
Additionally, you can also monetize your website using this theme, which has around 16 demos. You don't have to worry about, whether it would be mobile friendly with this theme as the theme, is fully responsive. It is entirely SEO friendly so you don't have to work hard for your website to rank higher in the search engine results.
Also Read:  Top 5 WordPress Appointment Booking Plugins 
2. Newspaper
This WordPress comic book theme lets you create content for blogs and articles seamlessly. If your website deals with daily news and posts that talk about the upcoming story you can use this theme. This theme is perfect if you are dealing with magazines, publishing, information, or reviews. It can also handle YouTube videos very correctly. Apart from that, this theme is mobile-ready, which makes it easier for viewing on mobile screens.
This theme comes with Instagram, a bbPress Forum, BuddyPress, and WooCommerce integrated within the theme. It has clean SEO configurations that make your website SEO friendly. You can design everything on the front end with this comic book theme, which makes the process seamless.
3. Madara
This WordPress theme is useful for you if your website works with Manga. This fast and sturdy theme lets you have the option of storing the data either on your website or data clouds. This WordPress comic book theme comes with features, like lazy loading, responsiveness, and infinite pagination. Additionally, it has in-built SEO optimization and RTL support. Your website can rank well in the search engine results pages with ready SEO configuration. You get the option to choose the skin of the theme if you use the Manga core plugin.
On the other hand, by adding more features from Manga Marketplace you can extend the functionality. This theme is compatible with most of the widely used browsers, so you won't have any issues while your website is being loaded.
Also Read: WordPress Event Management Plugins
Cartoo comic book theme is the right theme if you love cartoon characters and like to bring them to your blog. This theme has been created for people who love cartoons and animations. Additionally, with this theme, you set a free theme or a premium theme with extended features. It is based on an SMT framework and supports Ecwid, WooCommerce, along with Google Maps. With this theme, you also get SEO optimization, which makes it easier for you to handle your website ranking on the search engine result page.
5. Blogo- WordPress comic book theme
This WordPress comic book theme is the right theme for you if you are a creative writer and a blogger. It offers customized integration of cartoon characters and design components that make your site pop out. The appearance of this theme is related to kids' events where the cartoon characters are a familiar sight. Additionally, this theme has blue, dark purple, green, grey light, and yellow color combinations.
This theme also comes in a PSD and HTML version, which makes it easier for you to select which version would work with your website.
6. GoodLife
This comic book theme is a nicely designed theme for your blog platform. It suits all kinds of websites and it goes well with the websites, that cover magazines, publishing, and news. This theme is the fastest and SEO friendly theme, it supports AMP and mobile-ready design and configurations.
Additionally, the layout of the theme is designed in such a way that the layout changes as your content grows. On the other hand, you can have a grid layout for each section on your blog platform with different category layout designs.
Good Life: 7 Top Premium WordPress Themes

This WordPress comic book theme is a powerful theme for WordPress based websites. It is easy to create a nicely designed website layout with a drag and drop facility. This theme supports Gutenberg elements and is WordPress ready, which makes the theme integration easy.
The PenNews theme easily handles your website acquiring a lot of traffic. This theme also comes consistent with cache plugins, lazy loading for smart images, and query caches. It is also compatible with popular browsers that people use around the world to browse the Internet.
8. Flow- WordPress comic book theme
This theme is a hit for creative writers and people from the creative field who need WordPress-powered websites. Additionally, this theme comes with nine types of different layouts that help you decide on your blog platform's design. Also, the WordPress website that doesn't require any coding skills to work with is easy to use.
This comic book theme offers a widget for Instagram feed and current posts. On the other hand, this theme provides a blog list layout and blog single layouts.
 Also Read: 9 Best Artificial intelligence (AI) Plugin for WordPress and WooCommerce Manage me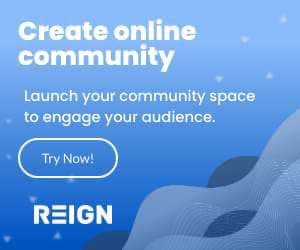 Conclusion of WordPress comic book theme
You can use all the creative themes that are available in the Marketplace if WordPress powers the website. Additionally, Themes changes the layout of your website or blog platform. It also comes with a lot of features that can be useful in handling your website. This is why using the theme for your WordPress website is adventurous.
---
Interesting Reads:
Top 5 WordPress Booking Plugin