If you are working on a website or owing one, you might be looking for some designing suggestions. To make your site more profitable and engaging, make sure to research some website design inspiration. Yeah, you are doing already great with your site design, but what is trendy in the market or what your visitors wants to look, this is also your responsibility to know.
Whatever be your business, the prime purpose of every business is to earn and get a market presence. There is the number of factors that result in a good sale. Out of them, your website is the key. Current scenario of people believes everything digital. They want to search for your business or product online at your site. So, it's your prior work to make it informative and catchy.
Check Out Some Important Website Design Inspiration Here:
As there are various inspirations for people that help them succeed. So, In this article, you can find some key website design inspiration, you can focus on to make your website design meaningful and productive. Let's check out below.
Know The Website Purpose
Before do start designing your website, you need to know the primary objective of your business and website. As the website purpose is the most important thing to remember before getting started. Analyse the sites like your same brand, check out the things what others are displaying and free to show.
Competitors Research
Research your competitors, try to inspire with them and their work of style. You might get some smart or beautiful ideas that help you and your business to explore more. A trend is a thing, every businessperson or marketer must be updated with.
Social Media Inspiration
Social media nowadays a great platform to get your online presence and get great updations what going on in the market and what are the new things you can opt for. You can get a various excellent collection of ideas from social media. Here are the people available, who are making same efforts as you to build their brand so active and recognizable. It is an excellent chance to get inspired by them and their ideas.
Keep Your Website Easy To Understand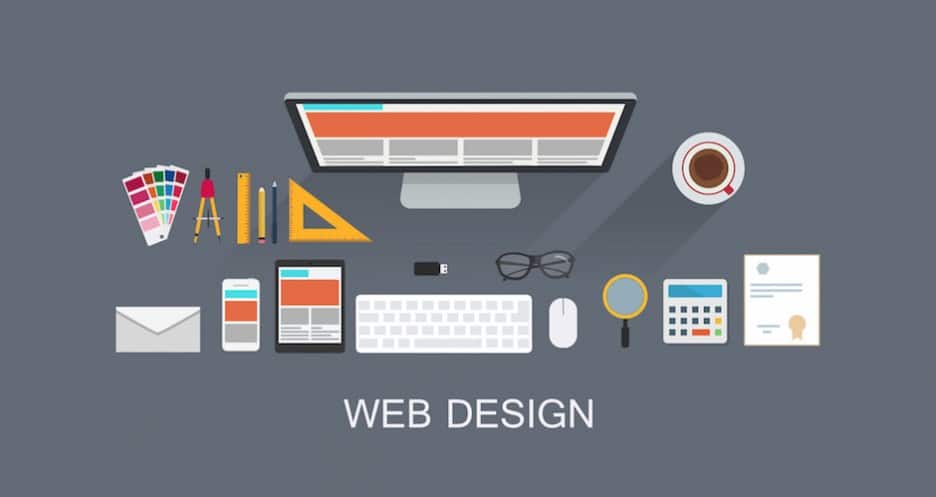 What is your website made for? What do you want to display there? Make sure to show it so clear and easy to understand. The people visit your site, do not get irritated and left in just a min. Keep your website design like that, at least the visitors stay for long. If you can able to do so, that day will be not so far when you got the high number of leads.
[divider height="30″ style="default" line="default" themecolor="1″]
Wrapping Words!
Here I am wrapping up this article. If you are looking to make your website design more attractive and meaning, hope the above steps will help you lot. If you like this article or want to give any feedback, feel free to write in the comment section below. Thanks for reading.
[divider height="30″ style="default" line="default" themecolor="1″]
---
You can also know more:
How to Create a Killer Social Media Marketing Strategy
Web Design Experts Share Their Advice for Attracting Your Next Client
Seeking Blog Design Inspiration Offline