We're all seeking successful ways to raise social engagement and brand loyalty. These things run sideways with raising sales and increasing your business. However, how can you attain improved leads, greater sales, and a dedicated following without estranging your customers with above-the-top sales strategies?
One method is to place the 'gage' in engagement, by the use of contests and giveaways. Running contests is among the finest ways to attain all of the above.
This kind of promotion can increase your email list quickly and deliver brand awareness on a much bigger scale than the general tactics for social media.
Notwithstanding that, to run really successful social contests, you require to learn the best tools for the task. These are 10 of the finest tools, handpicked to assist you to make your contests as effective as possible.
Awesome Tools For Running Social Media Contests:
1. Wishpond
Wishpond presents different marketing tools resembling Woobox. However, besides that also offers tools for operating contests on social media platforms.
The majority of the Wishpond contest tools are regarding Facebook, though they can also be employed for Pinterest contests as well as Instagram hashtag contests.
On Facebook, you can build:
Videos and photos contest

Essay contests

Coupons

Referral promotions

Vote contests

Sweepstakes
After designing all these contests, you can personalize them and also include voting buttons to receive emails from subscribing users.
You can compose Twitter follow-gate and Facebook Like button pop-up to raise the number of followers.
2. Woobox
Woobox obtains plenty of apps for various business reasons. Besides organizing social media contests, it receives polls and attracting games, landing pages, and lead generation forms for you.
Woobox allows you to create contests on Instagram, Facebook, Twitter, Tumblr, Pinterest, and YouTube with the following creations:
Giveaways – it aids to design a form to gather participant's form and present bonuses to those who fetch a referral to access the giveaway and enable the tool to choose one winner.
Video, photo and hashtag contests – Design content that is user-guided to increase the users' involvement in the contests. Voting enables you to create greater engagement.
This way you may accumulate heavy engagement and grow your email list with questions and requests from the participants.
3. Shortstack
Shortstack is the following marketing app that can aid you in building contests on social media together with form and landing pages. Shortstack assists you in building various kinds of contests on Facebook, Twitter, and Instagram.
Facebook Contest – Show your contest directly on Facebook and also build social sharing button for it.
Twitter Contest – The contest permits you to obtain hashtag, link exchanging facilities and form submission to draw users to your contest.
Instagram Contest – Aids to build a user-oriented contest where forms can be presented either by form or hashtag.
All contests designed by Shortstack can be viewed as a landing page and can be displayed on a blog or website.
4. Agorapulse
Agorapulse constitutes a social marketing app, though it also permits the marketers to operate Facebook contests to better their reach, engagement along with lead generation. The following can be accomplished with Agorapulse:
Facebook photo contest – Users can employ any of the fifteen templates for building photo contents and allow social sharing buttons for your users to exchange their finest descriptions and photos.
Facebook Quizzes – You can simply design quizzes with the aid of the app. You can work out scores, restrict the number of participants based on the age and country and offer additional points to the members who invite their companions for the same.
Facebook Instant Win Contest – This contest allows your audience to know instantly if they have lost or won.
Sweepstakes – This feature will assist you with the number of times you desire winner draws and instantly posting the winners and designing the Fan gate for your brand involvement.
5. Blinkd
You can design several engaging contests for your fans on entire social media such as Facebook, Twitter, Instagram, besides others.
You can pick from 20 separate campaigns for your content goal and these are simple to build.
The contists you can build include:
Polls, coupons, and quizzes – video as well as photo polls, personality and different quizzes and also present unique coupons.
Sweepstakes – Instant wins, random draws, and refer-a-friend features and present here.
Therefore, personalize any of them for your contest and begin obtaining huge involvement for your website.
6. Snapapp
Snapapp tool aids you design involving and interactive content. You can build calculators, knowledge tests, personality tests, quizzes, assessments, and others. Besides all these designs, you can install sweepstakes and contests for your website.
Sweepstakes
Video and photo contests
Text and caption contents
7. Votigo
Votigo constitutes a marketing tool that besides designing communicative marketing campaigns permits you to conduct sweepstakes, giveaways, and contests.
User-driven video and photo contests
Instagram contests
Twitter and Facebook sweepstakes together with photo sweepstake
Instant win contests
Essay contests
All contests can be operated on social media together with blogs and websites.
8. Rafflecopter

Rafflecopter only focuses on designing the finest and engaging giveaway.
You can simply build giveaway and ascertain the prize, choose the entryways for the giveaway to obtain the highest and potential leads from them.
Now, support your giveaway on a pushy scale for you to receive many entries.
The tool also permits you to combine with different social media such as Pinterest and Twitter to make your giveaway encouraged hugely.
9. Pagemodo
Pagemodo constitutes a tool that aids Facebook users carrying their pages to the next level.
They offer social contests and permit the user to schedule and plan their FB content.
Pagemodo permits its users to design various types of contests:
Trivia games 
Essay contests
Coupon campaigns
Video and photo contests
The contests designed with the aid of the tool will appear graceful on the desktop and other gadgets also while the rules of Facebook will be followed.
10. Heyo

Heyo contests may be published everywhere on the internet like websites, mobile, blog,s and various social media such as Instagram, Facebook, and Twitter.
You can design the following kinds of contests – 
Photo and videos contest – Users can deposit their videos and photos.
Sweepstakes – 
You can design sweepstakes and post the contest on various social media forums and gathering leads.
You can even haphazardly select the winner of the contests and permit your members to refer their friends.
Final Thoughts on Social Media Contests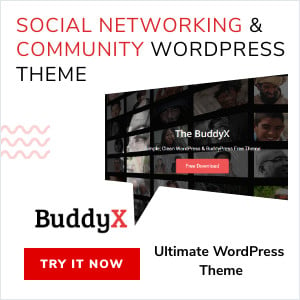 With numerous tools present to pick from, designing a social media contest is a cakewalk – mostly, it requires minutes to configure a contest and make it run. And though you may be the one presenting the prize, you'll really obtain so much in return: fresh quality leads (particularly if your prize is your personal product/service), greater engagement and entry on social media and your website/blog, latest fans for your social profiles besides much more.
---
Interested Read:
How to Add Related Courses Section in Your WordPress LMS Website
Integrate Your WooCommerce Powered Store With Your BuddyPress Community for Your Brand
How to Gather Valuable Customer Insights for Your eCommerce Business