Social Network sites are the best way to engage potential customers with your products or services. Would you like to create a social networking site for your business too? Great thought! But, what's the best option to get started with your own social network? Ning Vs BuddyPress: What should you choose?
To know what's best for your business, you need to first understand them in-depth and then make a decision based upon your business requirements and capacity.
Ning Vs BuddyPress
Both options offer required functionalities and features to build a social network website like a pro. Think of your requirements, whether you want to create a medium-sized social network, a large-sized social network, a private online community or a public social network website.
Not just the type of online communities, you also need to consider the features that you want to offer your community members.
Let's understand the features of major options that allows you to set up a social network of your own just like Facebook: Ning Vs BuddyPress
BuddyPress: A WordPress Social Network Plugin
BuddyPress is a free and open-source social network plugin for BuddyPress that offers WordPress users the ability to create an online community website that includes superb social networking functionalities like profiles, groups, forums, sending private messages, and more. Building a feature-rich and modern community website without getting hands messed up with coding is now possible with BuddyPress.
Moreover, you can take your WordPress BuddyPress social network website to the next level by taking advantage of powerful BuddyPress add-ons.
Awesome BuddyPress Features
Activity Streams: Different activity streams, make your activity public, private or set it for only logged-in users, comments, reply to comment link, favorite or remove favorite, and delete options
User Extended Profiles: Create Extended Profile Fields and groups of Extended Profile Fields, add the New Field Group button on member's profile, change the order of xProfile Fields within a Profile Field Group.
Default Membership Features: Create members' directory, add friend, Public and Private Message options, Mark spam.
Group Features: Create groups, approve requests, invite friends to congregate within a hidden group, Group Directory or a single group page, create a discussion forum, create Albums.
Components And Widgets: BuddyPress Widgets include friends, Groups, Members, Login, Sitewide Notices, Recently Active Members, Who're Online, Recent Networkwide Posts. Its components include Profile, Comments, Activity Wall, Likes, Notification, photos, Messages, Groups, Forums, Favourite, Search, Settings.
Notification Settings: Members can set notification preferences, send notifications on members' profiles or via email.
Ning; A Social Network Website Builder
Ning is a social network website builder that offers powerful features and content and community management functionalities to set up your community website. It allows you to set up groups, forums, polls, blogs, events, and a lot more.
You can set up a public community, a completely private community or a members-only club depending upon your business needs. Moreover, you can also set individual sections that can be public or private on your community website. And, then, you can allow your members to access based on different permission levels.
Awesome Ning Features
Advanced Content Management: Features include blogs and articles, forums, groups, polls, events, share audios and images, upload videos, integration with YouTube and Vimeo.
Business Tools: Features include e-commerce platform, analytics, MailChimp Email Automation, Broadcasting, and Private Messages.
Social Networking: Features include Social Sharing, social login, Follow Options.
Ning Vs BuddyPress: What Should You Choose?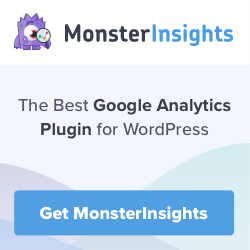 Ning and BuddyPress both are beginner-friendly options to create a private community website. The major feature that creates the difference between both is customization.
If you choose Ning, you can use all those features and functionalities offered by Ning only. You can't add any custom features on your own. But, you can contact Ning experts and ask them to provide any custom functionalities on your social network platform.
On the contrary, BuddyPress is an open-source WordPress social network plugin. Hence, if you want, you can write your own code to integrate custom functionality or take help from various BuddyPress Add-ons. In this way, you can easily add value to your BuddyPress powered WordPress community website.
Launch Your Own Successful Online Community!
Have any queries about which one is best for you? Let's talk about them! Share your thoughts below in the comments or communicate directly with our experts.
Stay tuned!