Wouldn't it be great if you could utilize the time that you spend traveling to places, waiting for buses or your food to arrive! Well, the good news is, now you can. For designers or marketers, there are some awesome mobile-friendly Adobe Mobile Apps that allow designing like a pro. You cannot do all your designing works on your mobile; but how about doing some vector drawing or pattern creating or quick previews. Great, right! So, here are the top six Adobe Mobile Apps that can help you in doing a significant part of designing on your mobile devices.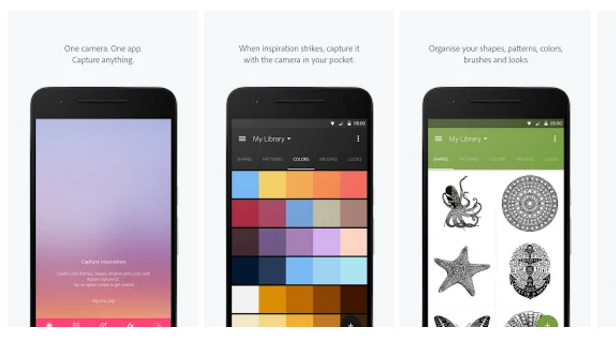 With the help of Adobe Capture CC, now you can use your mobile device to generate color themes, vector images and create new color patterns etc. Being one of the coolest mobile apps in the market, it denounces restricting the use of mobile for merely clicking pictures. Rather, it enables the users to turn real images into valuable options for their designs. From Pulling out colors to turning real life shapes into vector graphics, this app also helps in creating looks for videos. Perfectly combinable with other Adobe Creative Cloud apps, it also automatically saves your creations to the Creative Cloud Library which makes it one of best Adobe Mobile Apps. It is perfectly compatible with iOS and Android operating systems.

Adobe Preview CC is one of the Adobe Mobile Apps for IOS that enables you to have quick previews of Photoshop designs. Requiring only Adobe Creative Cloud subscription, this app is absolutely free. As the app only allows previewing, editing can only be performed on the desktop app. The changes you do on your desktop version, the mobile app will automatically upgrade its self to those changes. You can easily preview your designs, even without having a wifi connection, by connecting it to your laptop
Having more than 40 presets already, the Adobe Lightroom mobile app one of Adobe Mobile Apps lets you do powerful image editing on your tablet or phone. You can directly experiment with the colors, brightness, contrasts, and clarity of the existing photographs. The advanced camera mode enables you to click beautiful photographs and raw editing them as well. All the pictures that you'll edit with this app will automatically sync with other connected devices and apps.
For creating layouts and wireframes on mobile, the Adobe Comp CC is one of the best. People do find drawing straight lines difficult with their fingers.  Therefore, this particular mobile app is here to help you deal with your difficulty. You can create layouts, just by using the fingertips. Yes, it's that easy now on your mobile. This iOS-based app can convert all your gestures into most suitable shapes and fresh graphics. Not only you can send your creative designs to desktop apps for a final touch-up; but you also can share with clients and team associates.
The Adobe Illustrator Draw mobile app, allows you to create scalable and beautiful vector artworks on your Android and iOS devices. You can select any one of the five different built-in brushes, or any layers out of the ten distinct layers. Its easy sharing option and compatibility to almost all the stylus pens are the reasons for its being so popular as a vector-drawing mobile app.
Adobe Spark Post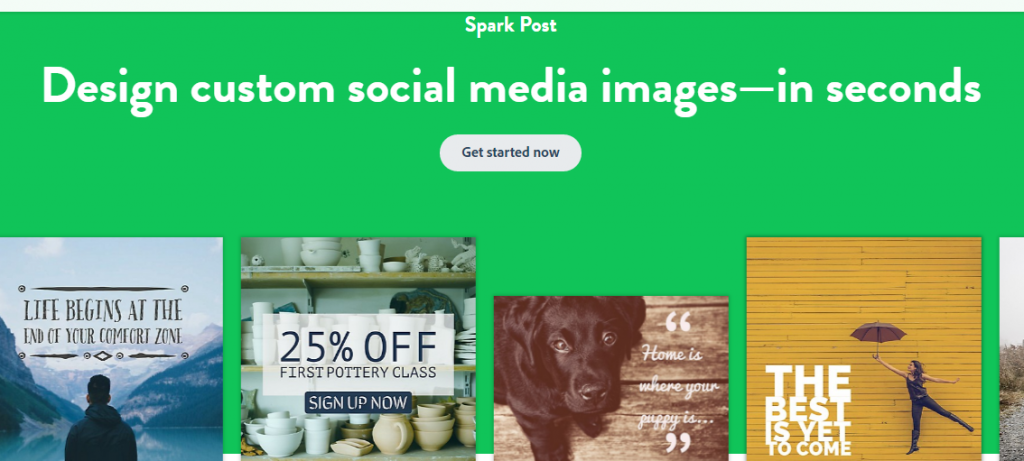 This free iOS-based mobile app is the most popular one when it comes to sharing wonderful images and videos on social media. It's not for web designers only. Be it a website owner or social media marketer, anyone can create nice images or add texts and share them directly on social networks. This app makes sure that the images properly fit and look good on the social networks, by automatically resizing or re-coloring it.
As long as you have access to your Smartphone or tablet, you can design from anywhere with the help of these Adobe Mobile Apps. For any feedback or suggestion, kindly drop a comment below.