WordPress themes help you to design a website for your business or company without any difficulty or expertise. There are different kinds of WordPress themes available which can give a perfect theme for your website. Most of these themes look extremely stylish and elegant and have a lot of interesting features. WordPress is here with a wide range of options if you wish to create a website for a church or any such religious purpose.
The themes mentioned below are most of the best WordPress church themes of 2022. All these themes have been used to develop different types of websites. Each of the websites developed using these themes looks entirely different from one another.
Church WordPress Themes 2022
1. BuddyX Theme
Church WordPress Theme
BuddyX is a free WordPress multi-purpose theme designed to create the church, non-profit, or any niche website. It comes with a fully functional template that delivers a rich and user-friendly experience to site visitors. It makes your site more advanced and powerful.
This theme is compatible with the most advanced WordPress social network plugin BuddyBoss Platform. It also comes with lots of plugins such as BuddyPress, bbPress, and more that offer varied layouts with easy, quick, and one-click import structured templates. You can add Photos, Videos, & other media to your community website.
2. Reign Theme
Church WordPress Theme
Reign is a beautifully designed multi-purpose WordPress theme which is perfectly designed for churches, religious groups, and charitable organizations. It comes with a custom widget, a donation form, an event management system, and more features. The layout is fully responsive and is also 100% retina-ready. It adjusts itself to fit easily on all screen sizes.
Reign theme is translation-ready, which means you can create a multilingual website quickly. It has a live Drag & Drop Page Builder based on Elementor. You can create any page in the front-end live editor. This theme is quite affordable and is professionally designed for any kind of religious website.
3. Church WordPress Theme
Church WordPress theme by Visualmodois is a powerful WordPress theme designed and developed for churches, charities, non-profit and religious websites, and can also be used for portfolio/company websites. Suitable for users with zero programming skills and senior developers. In addition, you have traditional blog posts and portfolio articles to showcase your work/products, so you can also use the theme for other purposes. Woocommerce integration to sell goods from your church website to raise funds for your religious projects and churches.
Donation function, to use the Give plugin to collect donations for your church or the poor on your website, and provide it for free! Most religious sites collect donations for the churches they represent or the poor, stray animals, etc., so you will find this feature very useful.
4. The Church Lite
The Church Lite is an extremely good WordPress theme to create a church website. It has some of the most amazing features which will allow you to invite a huge number of viewers to your webpage. The theme is quite affordable and is also professionally designed for any kind of religious website.
The Church Lite can be used by charity missionaries and foundations to raise funds. It has some of the most amazing features. The live customizer option will allow you to customize your website thus making this theme extremely flexible. You will you can get a live preview of your website and customize it accordingly. The Church Lite also has some very useful plugins which allow you to add different functionalities to your website.
5. Neux
Neux is a very popular church website theme that can be used to design a great website for a church or any religious organic organizations a multipurpose theme and can be used for magazines, personal blogs, and different kins of business as well. All the features and functionality are extremely useful and make sure that your website runs perfectly on all the devices.
You will get a huge number of slide layout options and multiple logo options. There are custom widgets that can be added to your website easily. Neux also comes with WooCommerce integration so that you can easily design an e-commerce store. The design is extremely soothing and is quite impacting in promoting different events.
6. Social Care Lite
Social Care Lite is a very popular WordPress theme that can be used for multiple purposes. You can use this thing to build a top-class church website. It has a lot of features and functionality and is also suitable for creating an e-commerce store for your business. There are a lot of inbuilt layouts available which can be used at your convenience.
You can create engaging content and publish them on your website. This theme is retina-ready and is also fully responsive. The Social Care Lite theme will look great on both desktops as well as mobile devices. There are multiple headers and footer options available. It comes with Google Map, Page Builder, and WooCommerce plugin integration.
7. Charity Help Lite
Charity Help Lite is the perfect theme for creating a church website. This theme has a very modern and simple design. Charity Help Lite comes with customizer options using which you will be able to customize your website to any extent. The theme is highly responsive and looks amazing on any screen resolution.
Charity Help Lite is a cross-browser compatible theme and you can view it perfectly on any of the popular web browsers. You will be able to highlight the photographs and add videos to your website. The social media icons make sure that the visitor from social media platforms is easily able to locate your website. The WooCommerce compatibility feature enables you to sell products on your website.
8. NGO Charity Fundraising
NGO Charity Fundraising is an all-in-one website that is used as a fundraiser for the church. You will be able to create a church website at a very affordable rate and the outcome will be worth the price you pay for it. You will be able to attract a large number of viewers using this theme most effortlessly.
NGO Charity Fundraising has a bootstrap framework and is also quite flexible. It can be viewed perfectly on any device and it is also translation-ready. The theme has a step-by-step video tutorial that will allow you to use your theme without any kind of hindrance. NGO Charity Fundraising is very easy to use and is quite eye-catching.
9. Fundraiser Lite
Fundraiser Lite can be used to create an amazing website for your church. It has a modern and creative design and can be used for different other purposes as well. You will be able to design the most amazing websites within just a few minutes.
Fundraiser Lite will help to capture the attention of the viewers immediately. You will also get a slider which you will be able to use as per your needs. It is very easy to deal with and has a lot of content blocks. You will be able to promote your business using the website. You will also be able to add your company logo to your website.
10. TS Charity
TS Charity is a very powerful website for nonprofit organizations, charities, and churches. This theme has a lot of sophisticated tools that can be implemented to build the perfect website for your church website. You can do any kind of customization to the default appearance and give it an entirely new look. The features are extremely advanced and can be used to attract a lot of viewers.
TS Charity is cross-browser compatible and can run seamlessly on any popular web browser. It has a lot of integrations as well. It comes with WooCommerce plugin integration which lets you sell your products online. Some of the important integrations include Contact Form, Page Builder, and Google Maps. This will allow you to expand your business to a great extent.
Conclusion On Church WordPress Themes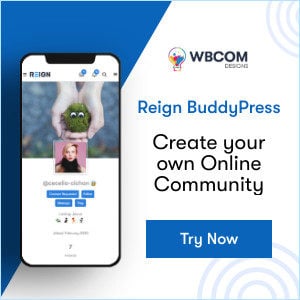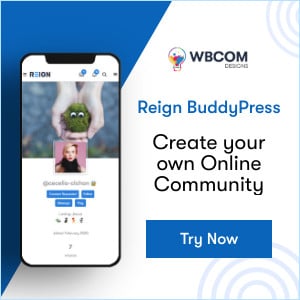 So, here we are with some of the best WordPress church themes 2021. These themes will leave an ever-lasting impact on the minds of viewers. What other church themes do you know of?
Interesting Reads:
Top WordPress Payment Gateway Plugins For Easy Digital Downloads