Black Friday is a massive event for retail businesses around the world and the best way to make the most of the day is by optimizing your social media. If you're wondering how to get your social media Black Friday-ready, wonder no more. In seven steps, we will outline what you need for your social media strategy to boost your Black Friday engagement and sales.

Social Media Black Friday-Ready
1. Cover Images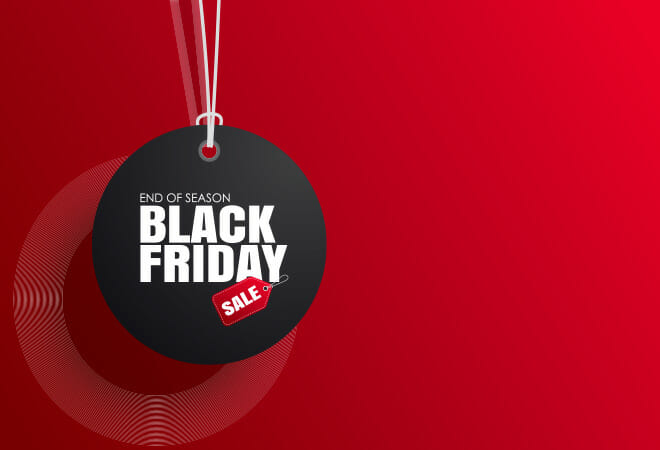 When followers and customers first arrive at your social media page, they should instantly recognize that your brand is participating in Black Friday. To convey this message effectively to social media users, you should create a dedicated Black Friday cover image/ banner for all your accounts. It is advisable to make a few covers a few teasing the event, and then for the day itself.
To ensure consistency in your imagery, use banner templates that can be customized to your design needs. Changing your cover image is a good habit to cultivate it gives your social media profile a fresh look and shows users that you're active. But changing the banners is something you should do for big events like Black Friday. Use the cover image to let users know what kind of Black Friday sales you will be holding discounts, BOGOF, codes, offers, or freebies.
Also, let them know when your sale starts midnight, 10 am and whether it is only for one day, or it continues to Cyber Monday.
2. Countdown
Another way to use social media banner images is to display a countdown to your Black Friday sale. Change the banner every day preferably with new imagery to display the number of days left for the event. Countdowns are a great way to drum up excitement and tease the coming of an event.
You also end up instilling in users a feeling of FOMO fear of missing out by adding a sense of urgency with a countdown. A clock adds trepidation and excitement like no other instrument. But don't rely on cover images to countdown to Black Friday you can also create social media posts for your channels with a countdown. Or, use Facebook Live or Instagram Live to countdown to the event this is a great way to excite and entice your audience towards a purchase mindset.
3. Gift Guides
Most customers will be using Black Friday as a way to get their holiday shopping out of the way. And marketers need to be aware of this when they prepare their social media for the event. If people are looking to buy gifts for their friends and family, how can your company make the process easier for them?
Numerous sales are happening everywhere, and your company will also likely have a large number of items to be sold on the day. How do customers make the right choices? This is where your marketing team needs to get creative in their social media strategy. Simply offering discounts isn't enough to attract buyers you need to provide some additional value.
Since buyers are looking for gifts, create gift guides according to different categories of gifts for women, for men, for children, for the office-goer, for sports fans, etc. You can use brochure templates to create stunning gift guides that you can share on social media in advance of Black Friday, so your audience knows what to buy on the day. The gift guide can also be used on your website, in a blog, or as a newsletter, to reach more customers across platforms.
4. Hashtags
Hashtags are an incredibly important part of social media marketing and your strategy will be to incorporate your brand hashtag in Black Friday social media posts. But you need to optimize your hashtag use alongside your brand hashtags, use other popular hashtags such as #BlackFriday, #BlackFridaySales, #CyberMonday, #Holiday, #DiscountSales.
Of course, new hashtags are added every year so do your research to find out which ones are the most popular ones that you can use for your Black Friday posts. Remember that on Instagram you can use up to 30 hashtags in each post and you should use that to your advantage. The more popular hashtags you use, the better your chances of being found by larger audiences. This will also help your post's reach and impressions, and ultimately impact sales.
5. Shoppable
If Instagram's Shoppable posts aren't a part of your social media strategy yet, you should look into it immediately. Because Shoppable is the way to go in 2019, especially for Black Friday. Until recently, the only way for users to buy products from a brand's Instagram profile was if they clicked on the link in the bio, or through Story links for brands with over 10K followers. But Shoppable has changed all that. Users can now buy directly from an Instagram post if it is a Shoppable post.
The buyer journey has been simplified thanks to Shoppable posts, and for an event like Black Friday, it can help boost sales. Decide which products you want to sell via Shoppable and design your posts as soon as possible. Remember to make it clear that these posts are part of your Black Friday sales. And use your hashtags judiciously in the Shoppable posts so they reach the right audiences.
6. Chatbots
For a major retail event like Black Friday, customer service will have to be a top priority and while your website, email, contact forms, and phone lines will be primed for an influx of messages, another area where your customer service needs to be top-notch is social media. Customers have become far savvier in their communications with brands if they have a question, remark, or complain, they will head straight to social media to share it.
If you don't have a private method to speak with customers on social media, they will take to writing posts or comments that are public and harder to control. Which is where chatbots come in. Chatbots had become a bit of a joke for a few years. But the technology has evolved recently to make them an important tool for everyone from real estate agents to marketers.
You should already be looking to employ live chat on your website for Black Friday. But on social media, the Facebook Messenger chatbot is where you should expend some effort. On Facebook Messenger, you can set up an auto-reply that directs your customers to your Black Friday sales or give them options for the questions they have. Sophisticated chatbots can even make retail recommendations and help solve simple problems without human intervention.
Creating a social media chatbot for Black Friday should be the focus of your strategy. It will help keep customers engaged, happy, and returning to you.
7. Generate Buzz
Getting people excited for your Black Friday sales is what your social media campaign should be all about. We've discussed the feeling of FOMO and you can capitalize on that by offering social media-only offers.
Use platforms like Snapchat, or Instagram Stories where posts disappear after 24 hours to give followers a discount code to use on checkout or eCommerce platforms. Offer a new code every day this will act as an incentive for people to tune into your social channels frequently so they don't miss out on deals.
Additionally, followers will bring in their friends and family so they can enjoy the codes you are offering. This is how you can generate buzz in the lead-up to Black Friday and increase your engagement and sales on the day of the event.

Conclusion On Social Media Black Friday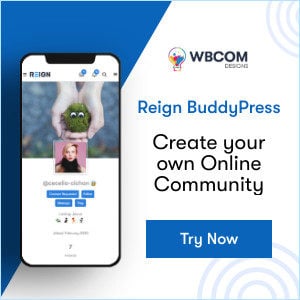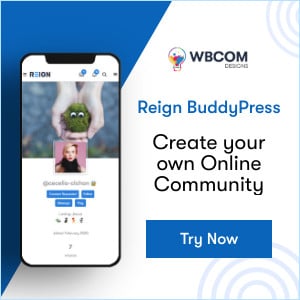 Following these seven steps can make your company's social media Black Friday-ready.
Start by updating your cover images so everyone knows you are participating in Black Friday. Share a countdown in posts, in Live posts, or in your cover images to create anticipation. Make gift guides to help the buyer journey, and use the right hashtags to expand your reach. Users can now shop straight from Instagram so spend time creating Shoppable posts. You should also create chatbots for your website and social media.
Finally, generate buzz by sharing social media-specific discounts and capitalizing on FOMO. Time to get Black Friday-ready and watch as your impressions and sales improve.
---
Interesting reads:
Why Understanding SEO Is Important
20 Best Intranet And Extranet WordPress Themes
Marketing Strategies For Your Ecommerce Business
Ronita Mohan is a content marketer at Venngage, the online infographic templates and design platform. She dabbles in aspects of the digital field, including social media, design, productivity, the impact of pop culture, and the need for diversity.
Twitter: @Venngage