Are you a photographer, graphic designer, web developer, marketer or selling some other services to your clients? Ever wonder how easily you can grow your business online? A simple and effective way to do is to sell all your services online on your own website. It not only increases your reach to more clients but you can also gain credibility for your service business.
It can be somewhat tricky to gain your first customers when you've just started out your own freelance or service business. In this blog, I'll guide you, as a professional how you can connect your services to your target leads who are in need of industry-specific services.
Create Your Online Store With WooCommerce
WooCommerce offers a simple and straightforward way to add an e-commerce store on the WordPress website to sell products. You can sell digital products, physical products, bookings (e.g. for appointments), subscriptions, and many more without any need to do coding.
If you've already created a WooCommerce store, you directly skip to the next step to learn how to add service selling functionality to it.
In case, you've no idea how to get started with WooCommerce, you can go through with this quick guide on:
How to Setup WooCommerce store On WordPress
Through this guide, you'll get a detailed overview of how to create an online store using WooCommerce.
Introducing Woo Sell Services: A WooCommerce Add-On To Sell Services Online
Woo Sell Services is an extension to WooCommerce that adds a new product type called "services" which allows a Vendor to sell services online to their customers as well as additional requirements regarding a particular service.
It has come up with awesome features and functionalities. To know more about this plugin let us get more deep into the article.
Features of Woo Sell Services
Let's walk through with all the awesome features and functionalities that you can take advantage of:
1. Sell Services With WooCommerce Just Like A Product
The vendor will get an option to create a product type "service" from the backend. The plugin adds a new Service tab on the product page. After selecting the service tab, the vendor will be able to add his service.
2. Manage Services In Tabular Format
Woo Sell Services offers a quick way to manage all the orders in a tabular format. This new table will display all the customers' orders in one place. A vendor can easily view any of his customer's order details in this table.
3. A Dedicated Conversation Section
Vendors and customers can communicate with each other through a dedicated conversation channel. In this way, both vendors and customers can discuss any queries regarding the completion of service.
4. Email Triggers For Orders
To make communication easy and fast, the vendor and customer both receive notifications on their emails for every action that has been performed such as:
Any service that has been purchased by your client
Any requirements that have been fulfilled
On each conversation trigger
5. Add Multiple Questions Or Requirements
It's essential to get all the required details that are necessary to complete the project. This feature adds the ability to your WooCommerce store that allows you to add as many questions or requirements as you want to get the work done according to your client's expectations.
6. Add Reviews & Ratings
Woo Sell Services adds the feature to your WooCommerce store that allows vendors and customers to rate and review each other. Customers will rate to vendor services for their work performed. On the contrary, the vendor can also rate and review to the customer how good their experience will be while working with him.
You can sync these reviews with WooCommerce reviews and ratings.
7. Closing the thread With Final Delivery Checkbox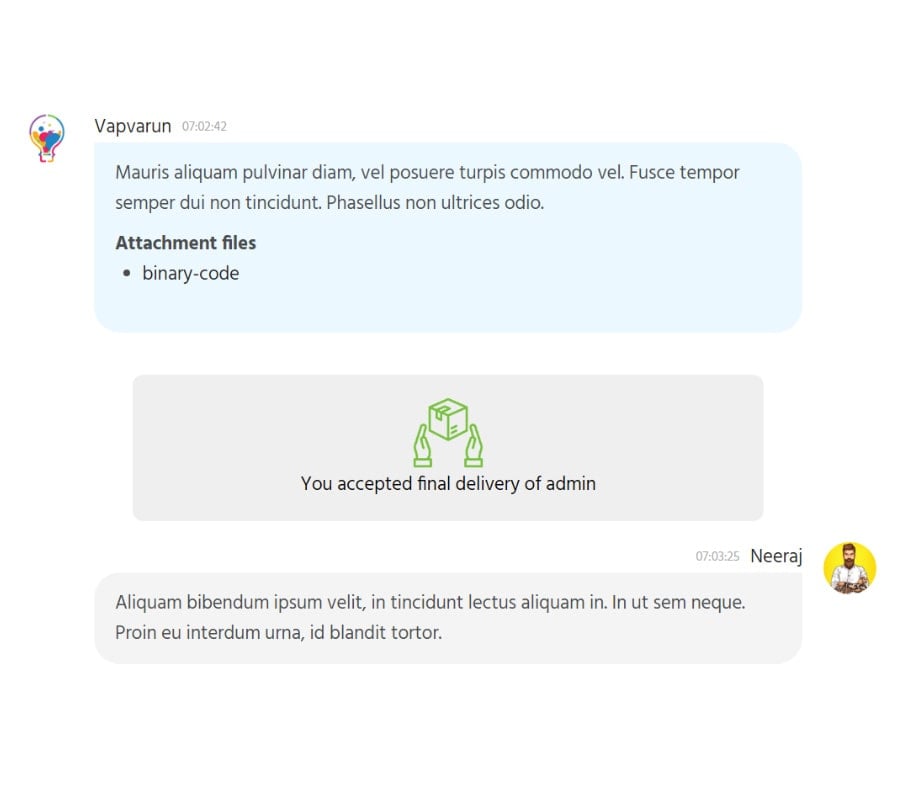 The plugin adds a final delivery checkbox which once checked by the vendor, the delivery will be counted as final and will be sent to the client for his approval. Moreover, as a vendor, you can also attach a file that is required to be downloaded by the customer.
Launch Your Service Business Online
😉
Overall  Woo Sell Services plugin provides extended functionality to WooCommerce.
So, ready to take up your service business online? Share your opinions on what service business you would like to start? Stay tuned with us and we'll get back some more interesting information in order to grow your business online.
Interesting Read:
Top Tips How To Become Successful In Affiliate Marketing
Top Free WooCommerce Dynamic Pricing Plugins