WordPress themes refer to the templates and stylesheets which are applied to your page to make it more attractive and approachable. A theme is made up of templates and stylesheets of different designs and colors. The importance of themes in the portfolio is that it makes your profile look elegant and lower the exposure of niche. Themes can be managed and changed by adding code to the functions.php file. It is better to manage your portfolio wisely as it only approaches the audience. The matter of fact is that everybody is not aware of the importance of themes in the portfolio. Some people miss the chance and remain unnoticed. There are several portfolio WordPress themes that can be applied easily. Using the bundle of themes is easy and themes can be changed according to the demand and time. You can buy packs of themes and can apply different themes to your portfolio. Managing your portfolio is an administrative action. Knowledge about portfolio management is necessary. The right action is required to build up an attractive profile. You can search for different themes online and can start making changes. Make an attractive portfolio by yourself.
Here 10 Best Portfolio WordPress Themes are
1. Varuna: WordPress Multipurpose Theme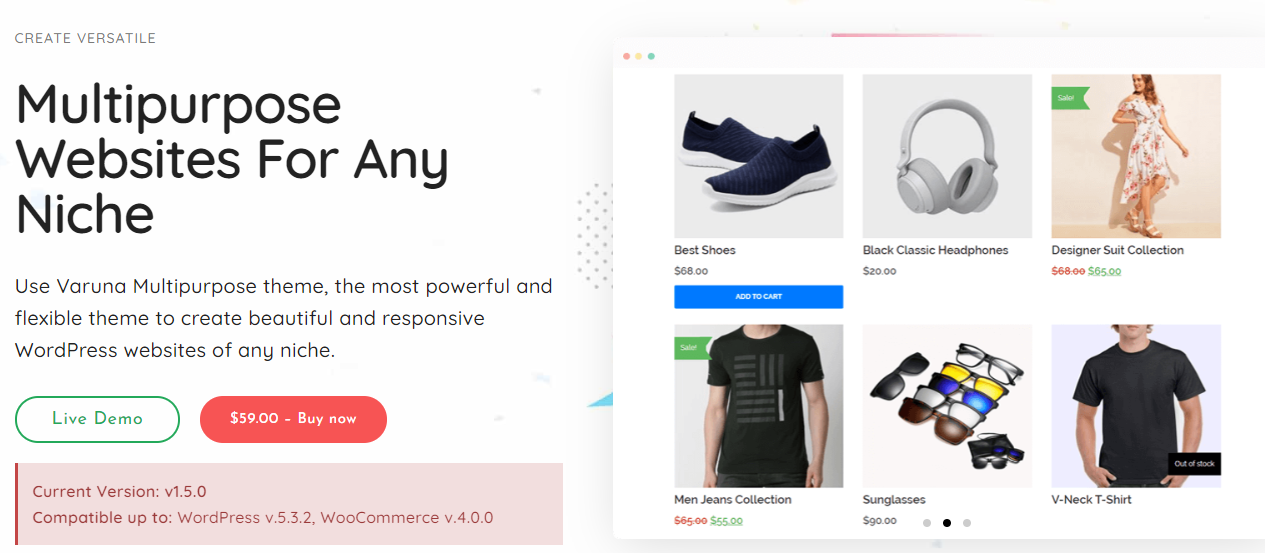 Use Varuna Multipurpose theme, the most powerful and flexible theme to create beautiful and responsive WordPress websites of any purpose. Varuna Theme allows you to set the layout of your web pages the way you want, It has many options to simply create any type of website easily with unique features like it has inbuilt theme options to build your brand identity easily, easily customizable, mobile friendly, SEO Optimized, Gutenberg Ready -this block editor allows an admin to create content with the help of blocks. Install your WordPress site in quick with just one-click installer.
Also Read: Best Wiki Knowledge Base WordPress Themes 
2. Divi: Portfolio WordPress Themes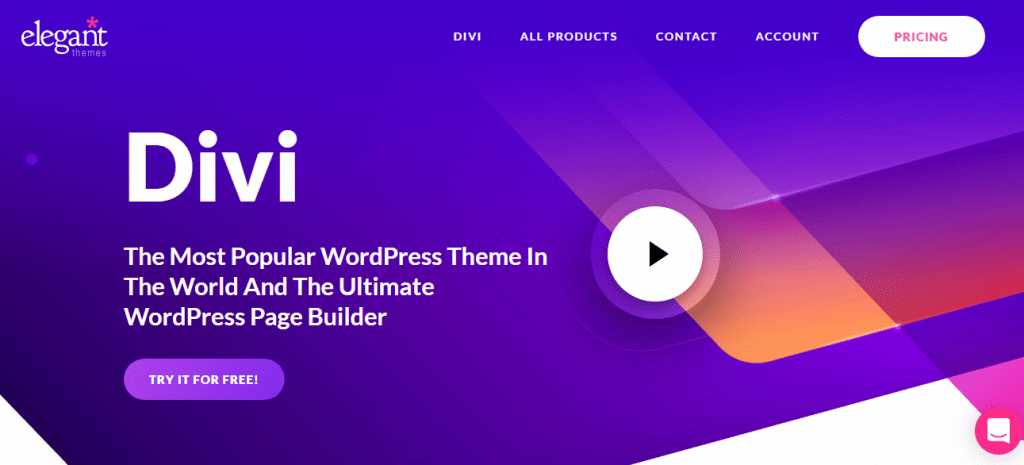 It is the best theme for portfolio management. It is produced by elegant themes which is the important WordPress theme developer. Though the basic grid and the one-column layouts are available it is still the best. The portfolios can be displayed in different styles like checkerboard style and a carousel. It is the popular and flexible themes present in the market. You will get the best quality theme regardless of the niche. You can start with the basic version and can ask for making changes in style and colour.

3. Unicode: Portfolio WordPress Themes
It is the best theme which would fit into your budget. This type of theme option is best for people seeking changes. The layouts and designs could be upgraded and different contents such as metro, carousel and masonry can be used. You could also watch your media content being displayed in a lightbox including I lightbox plugins and revolution slider plugins. Your portfolio and content will sound interesting to the audience and would help in bringing the business. You can start with the tutorial on how to manage the different plugins related to Unicode and can seek assistance if needed.
4. The Gem: Portfolio WordPress Themes
This type of theme is best suitable for portfolios having heavy visuals. If your portfolio has lots more to display then go for it. It has several layouts which help in putting each image to the front and centre. You can manage the builder plugin by dragging and dropping it to the different corners. It also has a feature of content blocks which helps in reviewing the work as per your requirement.
5. Werkstatt: Portfolio WordPress Themes
This is one of the best commercial themes available for the people. You can display your product for sale as it is directly connected to the Woocommerce support. You can drag and drop the layouts and also it has fifteen portfolio templates.
6. Penumbra: Portfolio WordPress Themes
It is suitable for people who want to ignore the manual scripting of the theme. The theme comes with pre-built configuration reducing the wastage of time. It can be used if you are willing to display lots and lots of work.
7. Sahel
It is the best theme for people finding the themes assembled with contrast and colour schemes. It has black and white colour option framing your work to the front and centre. You can easily manage the theme options by just following the demo provided in it.
Also Read: Top 5 Most Popular Premium WordPress Themes
8. Bridge
This theme type is best for the people looking for making their business activities noticeable. You can apply as many themes you want out of the 376 demo sites. This theme type has features like SEO and social media integration. This theme type is customizable and will fit your requirements. Tutorial videos are also provided for better understanding. For a colourful and unique look of the portfolio, a bridge is the best option you have. Start experiencing the change with different layouts and inbuilt features.
9. Collective
This theme type has different home page designs and which works in fullscreen mode. Your portfolio should be eye-catching and for that, the collective is the one for you. You can customize the content's appearance and it has descriptive overlays feature too. It has pre-built layouts and allows you to select the template pages.
Also Read: Best Graphic Designer WordPress Themes
10. Bifrost
In this theme, you can build a website without any requirements of coding. It also has the Elementor page builder plugin. You can add designs simply and get it going. It is flexible and has powerful elements for describing your work online.
11. Level up
By using level up the theme you don't have to worry about managing many things by yourself. This theme allows you to balance the features and proper customization can be done with ease. It comes with sixty built-in templates and pages for your convenience. The royal slider and revolution slider plugin makes it possible to add on the creativity to the content. You can follow the video for implementing the changes. Users having different setups and devices can connect to your site easily as it has features like positioning seizing and functionality for different devices. The basic elements are headers and backgrounds along with logons and icons.
For better design and appearance you can use any of the specified themes. These themes have different features to make your portfolio appear unique. You can use templates and plugins to make changes to your work. Some themes are also connected with the e-commerce websites and platforms allowing you to approach more audience. It is now possible to find out the best portfolio WordPress themes online. You can purchase a pack of themes and start applying them now. You can also make changes in the system by adding extensions and plugins.
Interesting Read:
Free and Premium Spa and Salon WordPress Themes